Movies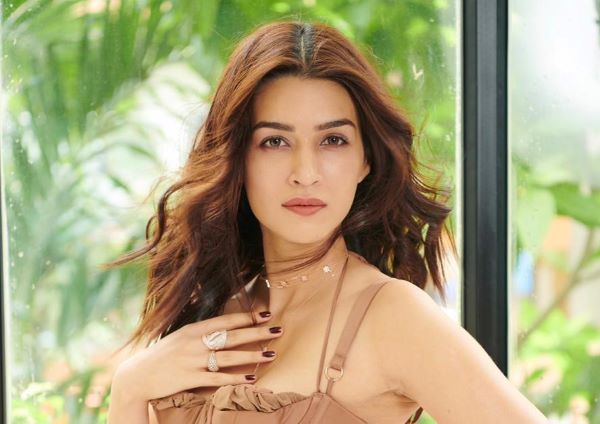 Feb 26, 2023
"People saw me and felt that I can do a lot," says Kriti Sanon on her perception as an actor post 'Mimi' – Planet Bollywood
Kriti Sanon has time and again delivered some of the most entertaining movies in her career but post the critical acclaimed she received for her film 'Mimi', was a gamechanger for the actress. In a recent conclave that she attended, the actress talked about how her film 'Mimi' gave her the opportunity to showcase her talent.
She says "It takes a role like Mimi to get the talent out. If you will give me a small bowl to fill the water in, I'll only be able to contribute that much. If you will give me something bigger than that, I'll be able to contribute more. So if you give me a role without dept, a scene that is normal, that is how much I'll be able to chip in. Mimi as a character had range".
She continued saying "Mimi is an innocent girl, who talks to the poster, and wants to become an actress, she is one of the best dancers in her town, and she wants to go to Mumbai. But she doesn't have enough money to make it there. Later she agrees to Surrogacy which gives her a journey that changes her entire life. These are some of the scenes where we can deeply enter into the character and do different things with it. This is what every actor craves for. You always need a platform to shine. In my life, Mimi was that platform where people saw me and felt that I can do a lot. One problem that comes along with such roles is that you want every role to be like that, where you can experiment a lot with characters".
With a vast filmography, Kriti Sanon has catapulted her place in the top league of actresses, and Mimi is said to be the best performance of her lifetime. The character of a fun, bubbly 'Mimi' was perfect for Kriti to showcase her immense talent and range as an actor.
In the conversation, when the interviewer funnily asked Kriti to keep her name Mimi, the actress revealed "Funnily, Lakshman Utekar who was the director of Mimi is also the DOP of one of my upcoming films, he calls me 'Mimi' on sets, which made other people on that set also call me the same".
Meanwhile, Kriti Sanon is gearing up for several interesting films such as 'Adipurush' with Prabhas, 'The Crew' with Kareena Kapoor & Tabu, and Ganapth with Tiger amongst many unannounced ones.
Disclaimer: This story is auto-aggregated by a computer program and has not been created or edited by filmibee.
Publisher: Source link