Movies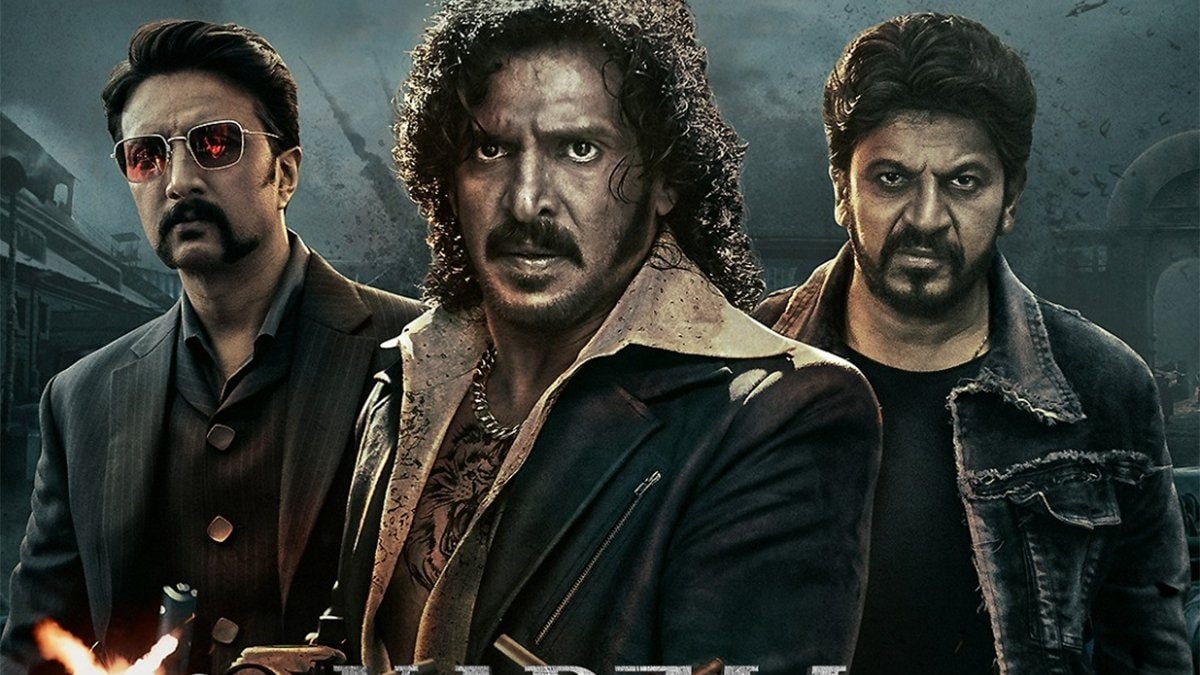 Mar 17, 2023
Upendra, Shriya Saran And Kiccha Sudeepa's Action Thriller Is A Mass Entertainer
Upendra, Shriya Saran, Kiccha Sudeep, and Shiv Rajkumar starrer period action thriller Kabzaa, known as Underworld Ka Kabzaa in Hindi, maybe the next big thing to come out from Kannada cinema after KGF and KGF 2. R. Chandru's film might be a raucous affair when it comes to cinematic liberties but it surely has the pace and momentum right. From the first frame to the last, Kabzaa cements its place in the commercial pan-India genre with its sensational but derivative storyline, over-the-top action sequences, and sporadic drama supported through power-fuelled dialogues, occasional blood, gore, and a whole lot of swag oozing from its orifices.
The story takes place in pre-independence India when a king is murdered and his wife and two sons have to flee and take refuge in a place called Amarpura in South India. As time goes by, one of her sons, Arkeshwara (played by Upendra), grows up to become an air force pilot and far more meek, calm, and composed than his brother who finds himself on the right side of the moral compass. But as fate would have it, Arkeshwara's brother gets killed for doing a righteous act and it compels Arkeshwara to tread the path of revenge soaked in blood and severed heads buried across the length and breadth of the Orwellian landscape. It's a story about a commoner and the obstacles he endures that changes him into a dreadful gangster.
For some, it might take some time to get used to the brooding atmosphere of the film, especially if they haven't watched KGF and KGF 2. But once the narrative takes off and solidifies an outline around the characters, it's easier to get immersed in the motives of the characters and how they blend with their surroundings. Kabzaa comes with a lot of punch and employs similar audio-visual elements from the Yash starrer KGF series. A burgeoning convoy of cars, blazing guns, whimsical hand-to-hand combat, explosions, massy dialogues, and much more forms the staple of K. Chandru's period gangster flick. It is hyperbolized with a mushy romantic track between Arkeshwara and Madhumathi Bahadur (played by Shriya Saran). Towards the climax, the same merges with the major crux of Kabzaa and shells out a blank canvas for the sequel.
The film is technically brilliant. The gritty and noir-esque cinematography establishes the tone of the plot which is superimposed by the ominous shades of grey. The background score and sound, though overtly loud in some segments, usher weight to the movie. That gravitas can further be witnessed through its cool editing style of blacking out and coming back, one which was a consistent template in KGF films.
In terms of the concept, Kabzaa is an individual film but technically as well as narrative wise-the film borrows blatantly from KGF, a glaring flaw that invalidates the soul of the film. Regardless, AJ Shetty for cinematography, Mahesh S Reddy for editing, and Ravi Basrur for music deserve due credit for their excellent work. Ravi Basrur's discography for the film has a soulful number Namaami Namaami crooned by the dulcet Aishwarya Rangarajan.
Speaking about the screenplay, Kabzaa remains unapologetically merciless in giving sinister character arcs to its protagonist and letting him lose in a treacherous and somber world of plotting and gang factions that are involved in the struggle to gain power. The Hindi dialogues seemed diluted and a lot was lost in the translation. However, it still keeps you hooked to the premise with other intriguing cinematic elements that hugely retain the entertainment factor of Kabzaa.
Upendra as Arkeshwara makes for a befitting anti-hero, wielding the theatrics of a mass hero. Shriya Saran is a pleasant addition and her chemistry with Upendra is palpable. Kiccha Sudeepa is more of a cameo but delivers a convincing performance as Bhargava Bakshi. It would be interesting to see him take the centre stage in the sequel. Murali Sharma as Veer Bahadur channels the amalgamation of all his previous roles into one concrete and concise character vying for power. Shiva Rajkumar is another actor to look forward to in Kabzaa 2. Besides them, Nawab Shah, Sudha, Kota Srinivasa Rao, Kabir Duhan Singh, and others maintained consistency as supporting actors.
To sum it up, Kabzaa is the right film for you if you are craving to see an anti-hero like Rocky Bhai wreak havoc on the enemies in a full-fledged commercial set-up weaved with the help of adrenaline-pumping action sequences, edge-of-the-seat thrill, and larger than life characters. You're bound to enjoy the twists and turns and the climax will leave you wanting for more.
Read all the Latest Movies News here
Disclaimer: This story is auto-aggregated by a computer program and has not been created or edited by filmibee.
Publisher: Source link