Gossips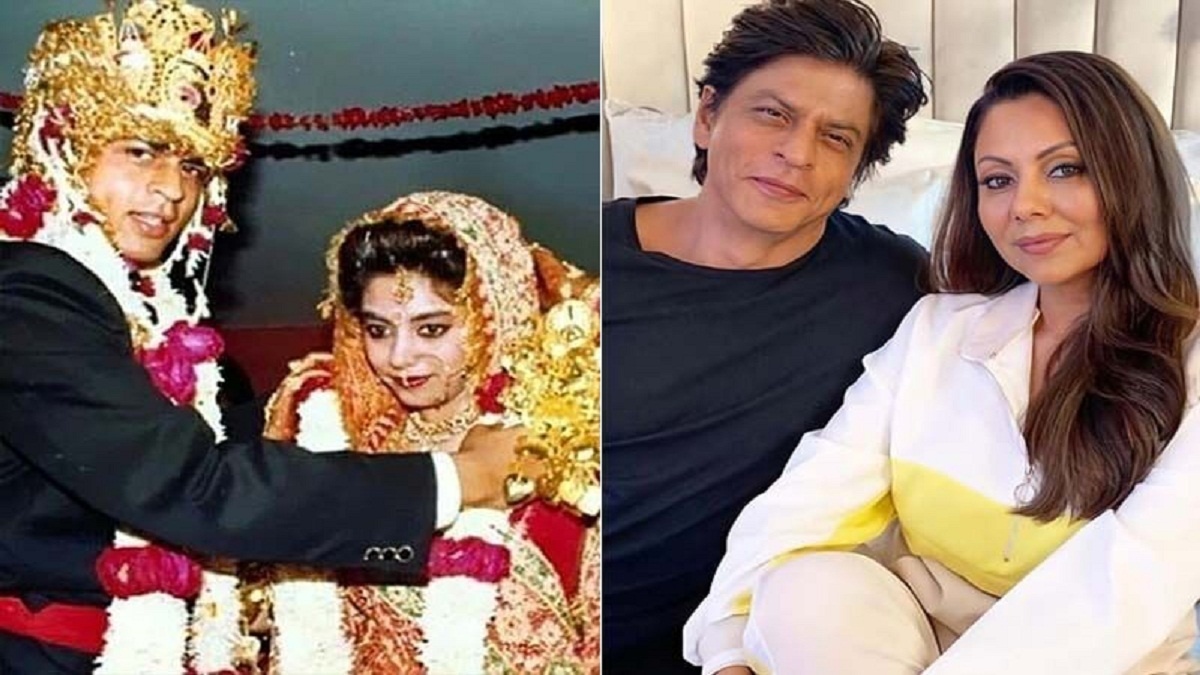 Jun 4, 2023
Shah Rukh-Gauri Faced Massive Protests Outside Their Home Before Tying Knot; Know Reason!
The real-life romance between actor Shah Rukh Khan and his future wife Gauri Khan is nothing short of a Bollywood love story. Gauri initially opposed the actor's decision to marry a non-religious girl, followed by her family and eventually certain religious organisations. Gauri Khan's family first opposed Shah Rukh Khan, and afterwards, certain religious organisations didn't agree with him marrying a woman who didn't belonged and wasn't part of his religion.
Shah Rukh Clarifies His Marriage With Gauri Khan
In a previous interview with the BBC, Shah Rukh stated that even he would not have permitted his daughter to marry someone of his background if he had been Gauri's parents.
"Now I look alright, I'm wearing a suit, and my hair is combed back," he declared. I was from a different religion at the time, and I had hair all over here (pointing to his forehead). I desired a career in acting. To someone who approached me and said, "See my head is like this, I am from a different religion, and I want to be a film star," I would respond, "Just pack your bags and get out of the house" The actor believed that Gauri's parents were absolutely right on their part in not getting their daughter married to him initially.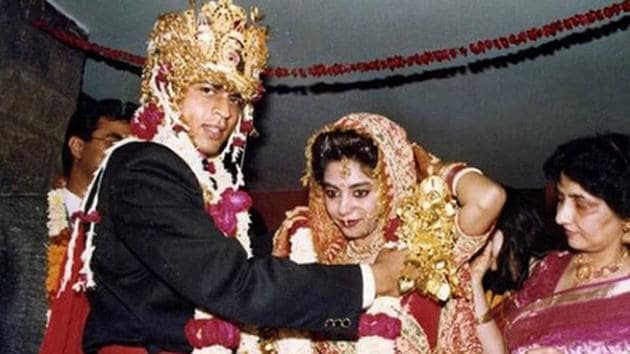 Shah Rukh- Gauri Opted For Court Marriage Despite Family's Consent
Nevertheless, Gauri's family eventually gave their relationship a chance and approval. Yet Shah Rukh and Gauri got married without the presence of their family and closed ones. It was because some individuals made a scene outside of their home after learning that they had applied to the court for marriage registration.
According to the actor, there were certain organizations which offended him for marrying a girl outside his religion.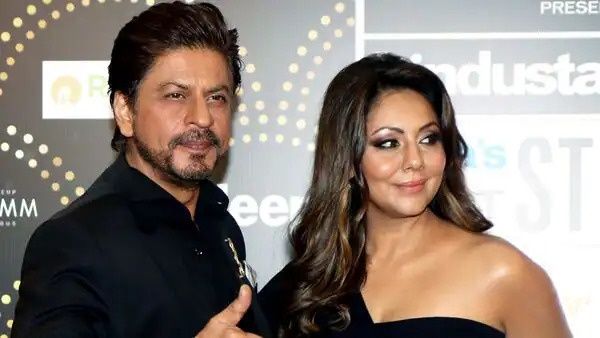 He continued, "We had protests outside of the house. Fortunately, I didn't have a house in my name, so I had given a friend's address. Instead of throwing stones at me, they were throwing stones at him. My friend Sanjay was calling me saying, 'They are throwing stones at my house'. That happened. So, we had to keep it (their marriage) a little under the wrap and get it done."
Disclaimer: This story is auto-aggregated by a computer program and has not been created or edited by filmibee.
Publisher: Source link