Celebrating her birthday, Neha Bhasin, the versatile and energetic Indian singer, shared a series of photos. In the images, she can be seen cutting her birthday cake and posing for the camera, showcasing her joyous moments.
Displaying musical inclinations from a young age, Neha Bhasin pursued her passion with unwavering dedication. Starting her career as a playback singer in the Indi-pop scene, she gained recognition for her captivating vocals and energetic performances. The 2007 hit song 'Kuch Khass Hai' proved to be her breakthrough, propelling her into the limelight and establishing her as a rising star.
Throughout the years, Neha has contributed her voice to numerous Bollywood hits, such as 'Dhunki' from 'Mere Brother Ki Dulhan', 'Jag Ghoomeya' from 'Sultan', and 'Paani Ravi Da' from 'High Jackers'. Her versatility allows her to seamlessly traverse genres, showcasing exceptional range and adaptability, from soulful ballads to peppy dance numbers.
Beyond Bollywood, Neha has significantly influenced the Punjabi music industry. Popular tracks like 'Pinky Pinky', 'Oh Humn', and 'Dil Dhadakne Do' underscore her status as a multifaceted artist.
In addition to her musical prowess, Neha has made notable appearances in reality television. Participating in 'Bigg Boss OTT' and 'Bigg Boss 15', she captivated viewers with her genuine personality, strong opinions, and unwavering spirit.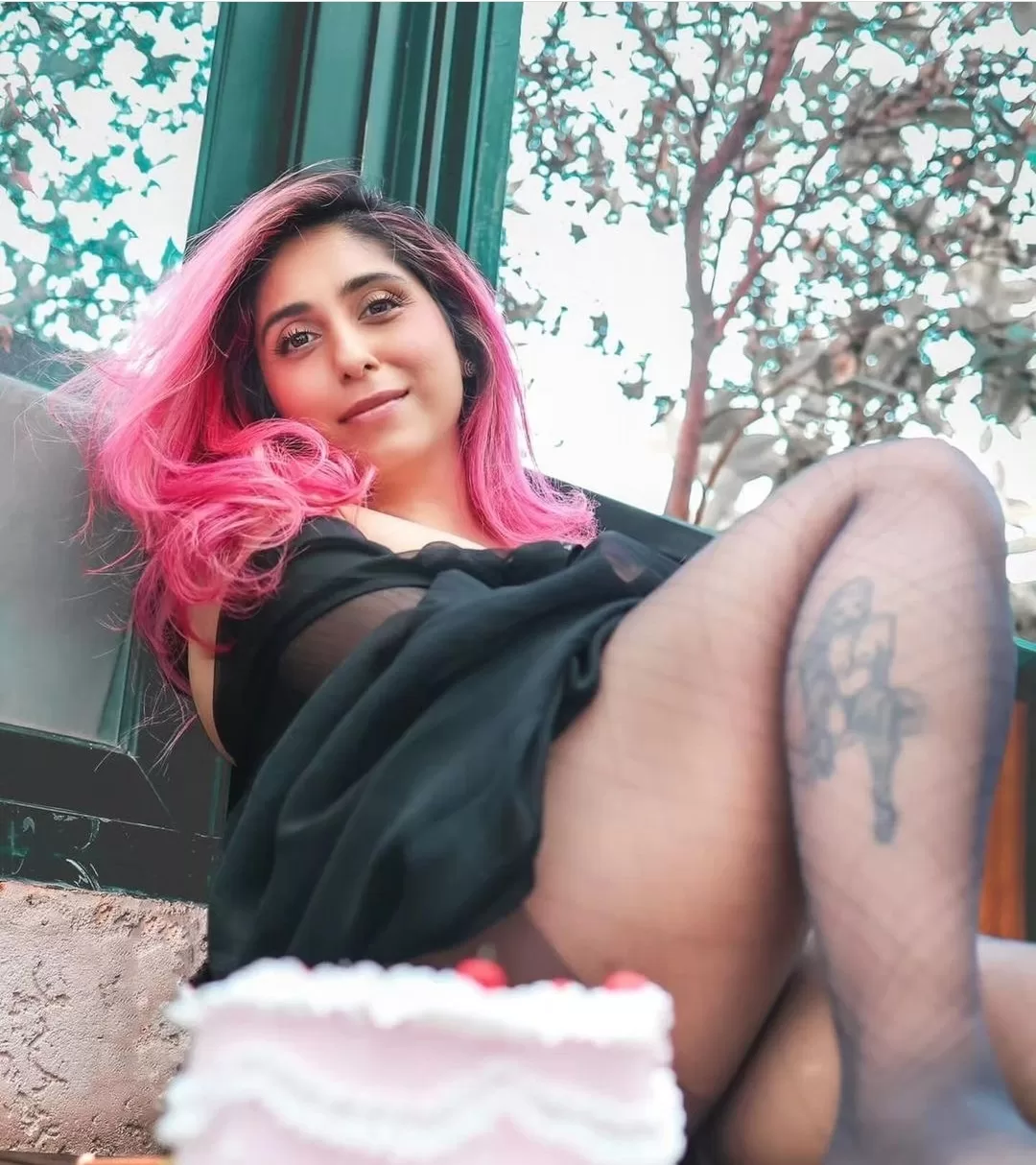 She posted bold pics on her Birthday with Pink hair in a Beautiful Black Dress which she captioned as "Happy 41 to me". Sonya Aayodha commented, "What on Earth! Heloo my hottest scorpion". Others also wished her a happy birthday. Some commented, "Why cake between thigh….you are such a gorgeous lady…why you have to pose that way." and some people went too far by saying "Famous hone ke liye karna pdta hai". While some people just happily wished her happy birthday, Some were left stunned by this bold birthday shoot.
Celebrated as a true icon in the Indian music industry, Neha Bhasin is recognized for her exceptional talent, unwavering dedication, and contagious passion for music. As she commemorates her birthday, our heartfelt congratulations resonate with the acknowledgment of her remarkable journey. Looking ahead, there is a palpable sense of anticipation for the years to come, expecting to witness a continued flow of enchanting melodies and captivating performances that have become synonymous with Neha Bhasin's musical prowess.
Also Read
Neha Basin Endeavors To Bring Folk Music To Limelight; Remembers Struggling Days
Ananya Panday Poses With Kim Kardashian, Ashley Graham, Serena Williams at NYC Event; Bollywood Celebrities Reacted!