Interviews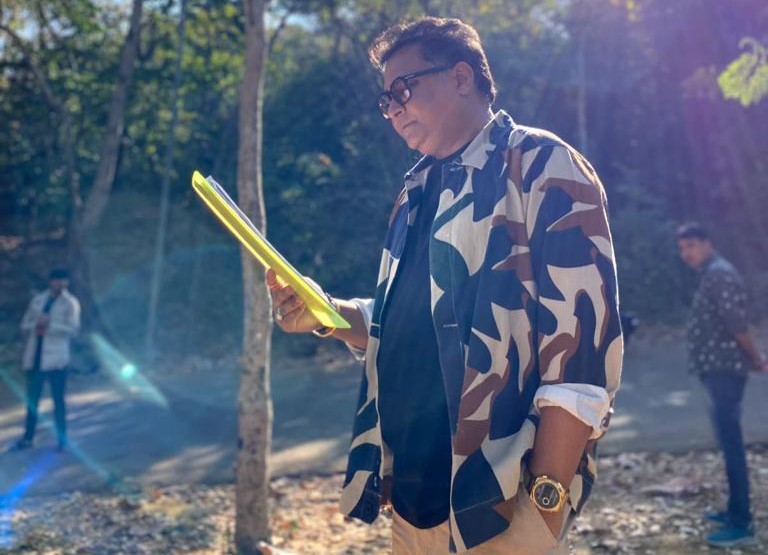 Jan 2, 2023
"I will direct a film when I get the right opportunity" – Ashish Shrivastav – Planet Bollywood
Ashish Shrivastav started his career directing some of the most popular shows made in the history of Indian television like 'Kahaani Ghar Ghar Kii' and 'Kasamh Se'. Over the years, he directed many other popular shows like 'Kis Desh Mein Hai Meraa Dil', 'Pyar Ka Dard Hai Meetha Meetha Pyaara Pyaara' and 'Shaadi Mubarak', among others. At the moment, he is helming the second season of 'Imlie' which airs on Star Plus and can be streamed on Disney+ Hotstar as well.
In this interview, Ashish talks about his long and successful journey as a director in the television industry, 'Imlie' winning the ITA Award for Best Serial (Drama), the difference between the content made on television and streaming platforms, plans to direct a film and more.
'Imlie' recently won the ITA Award for Best Serial (Drama).
Winning an award does feel good. It is a validation of all the hard work you put in for a particular project. The second season of 'Imlie', just like the first season, has been receiving a lot of love from the audience. The show winning this award makes us feel that we are doing something right.
The second season of 'Imlie' has a completely new cast.
The first season of 'Imlie' ran successfully for two years and all the actors left a mark with their indelible performances. Making the second season of the show with an entirely new cast was quite a challenge. We also had very little time to put everything together. The entire team worked very hard and we are glad that the audience's response has been very positive so far.
You stated in an interview that the audience for TV shows and OTT content is very different. What are the major differences you see between the two mediums?
On OTT, people are experimenting with new stories and different genres. On TV, many production houses tried to come up with high-concept or offbeat shows but that didn't work. The TV-watching audience likes a certain type of content and we have to serve them that. The style of storytelling on television is almost the same as it was 10-15 years back.
A lot of people believe that streaming platforms are a threat to television. What are your thoughts on it?
I don't believe in this at all. 70-80% of the people in India, who live in the heartland, do not consume content on OTT platforms. They still prefer watching television. Mostly, women in the age group of 30-60 watch TV shows today. The type of content made on television is also very different from what you see on OTT platforms.
You have been a part of the television industry for more than fifteen years. What are the changes, you believe, have taken place in the industry in the last few years?
TV shows used to have huge budgets. That's the reason they had a larger-than-life appeal and so many people connected to those stories. Because of industry-based strikes, the Covid-19 situation and several other issues, the budget has come down to a certain extent. We are facing certain budget-related constraints. However, I am hopeful we will be able to overcome it soon.  
Back in the day, you studied acting in Delhi. How did the switch to direction happen?
I actually did some acting workshops conducted by a teacher from the National School of Drama. Apart from acting, we were also taught the basics of writing and direction. After I arrived in Mumbai, I did some acting jobs for a while but couldn't sustain myself for long. I thought I had a sense of direction, so I decided to pursue it seriously.
Unlike directors who make films or finite shows for OTT platforms, TV directors are bound by stricter time constraints. Do you think that is the biggest challenge faced by them?
Definitely! In fact, that is the reason why a TV director can do great work in the TV or OTT space. In a limited time, you have to deliver a lot of content. I believe a TV director will be great at directing a film or a web series if he is used to working under constraints or limitations.  
Do you plan to direct films in the future?
I do want to make films but before that, there are many other plans that I need to work on. I will direct a film when I get the right opportunity.
Disclaimer: This story is auto-aggregated by a computer program and has not been created or edited by filmibee.
Publisher: Source link