Disha Parmar Shares First Glimpse Of Her Newborn Baby Girl On Rahul Vaidya's Birthday At The Hospital. 
With his newborn daughter, Rahul Vaidya is presently occupied with his fatherly responsibilities. In addition, the actress just shared a lovely photo of the proud father and his adorable baby. Rahul and Disha recently celebrated their first-ever Daughter's Day with their newborn baby, and it's simply too adorable to overlook.
Disha Parmar shares Rahul Vaidya's picture with their newborn daughter
On September 25, 2023, Disha Parmar posted a photo of her husband, Rahul Vaidya, holding their newborn daughter. A loving gaze could be seen on the newborn girl's face in the photo as her father looked on lovingly. The infant was wearing a lovely headgear in a green colour and a onesie with an anchor motif in a white colour. Unmissable, the image showed how much the father and daughter loved one another.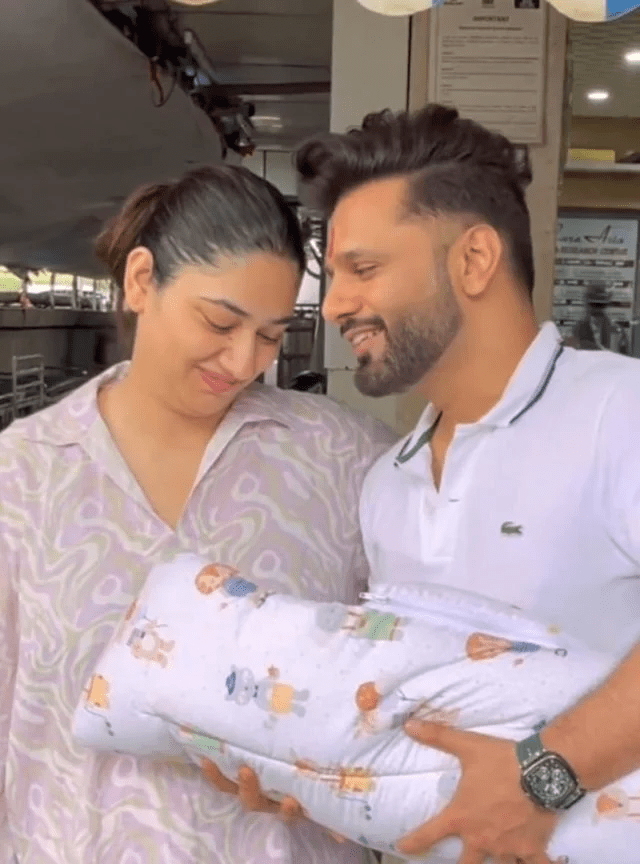 Disha Parmar posted an equally heartfelt text below the photo to convey the specifics of the candid shot. The first-time mother claimed that it was taken at midnight as Rahul celebrated his first birthday as a father in the hospital. Disha wrote about her feelings regarding the shine on the novice father's face.
"A little too late to the party.. But this picture has a thousand emotions! Clicked at 12 .. celebrating your 1st bday as a DAD in the hospital and look at that face of yours!!! I hope your happiness only grows & your face shines just like this.. Always & Forever! I Love you beyond words." 
Rahul Vaidya and Disha Parmar made their first-ever public appearance with their newborn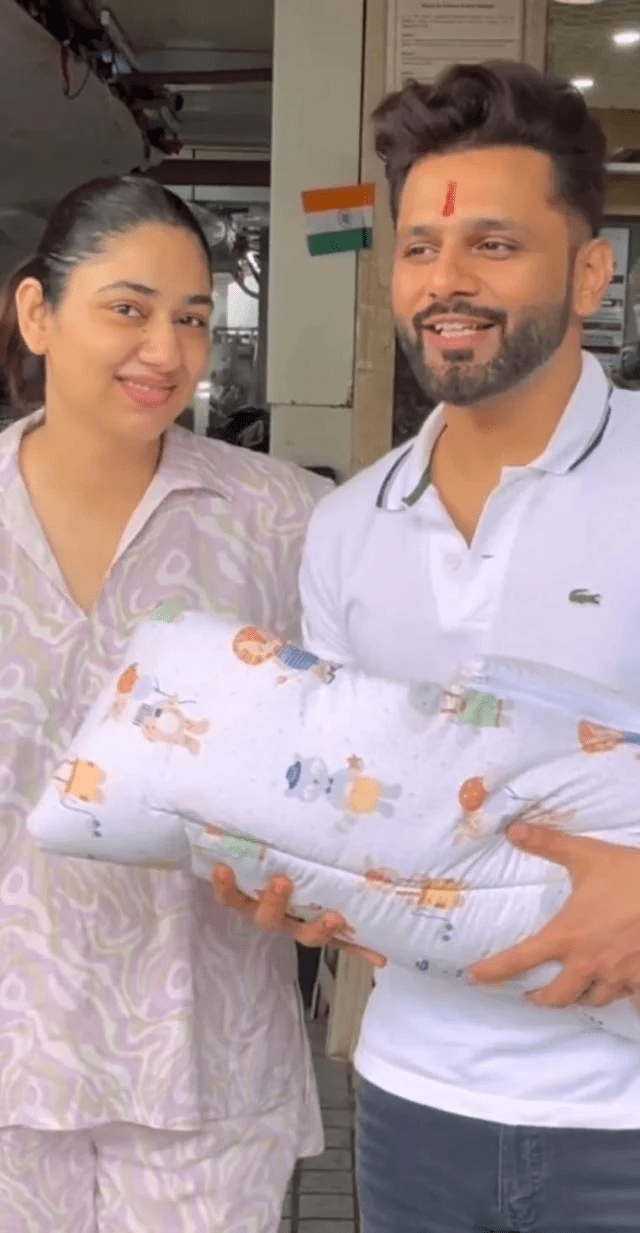 Disha Parmar and her husband Rahul Vaidya were seen exiting the hospital that day with their new baby daughter on September 23, 2023. Rahul was seen wearing a white-hued T-shirt and denim jeans, while the first-time mother chose a printed co-ord set and showed off her radiant beauty. Rahul was spotted holding their daughter, who was swaddled in a white-coloured pattern, in his arms. Rahul spoke to the photographers outside the hospital and expressed his joy at the arrival of their daughter on the auspicious day of Ganesh Chaturthi. To watch the video, click here.
Rahul Vaidya revealed about how he felt when he held his daughter for the first time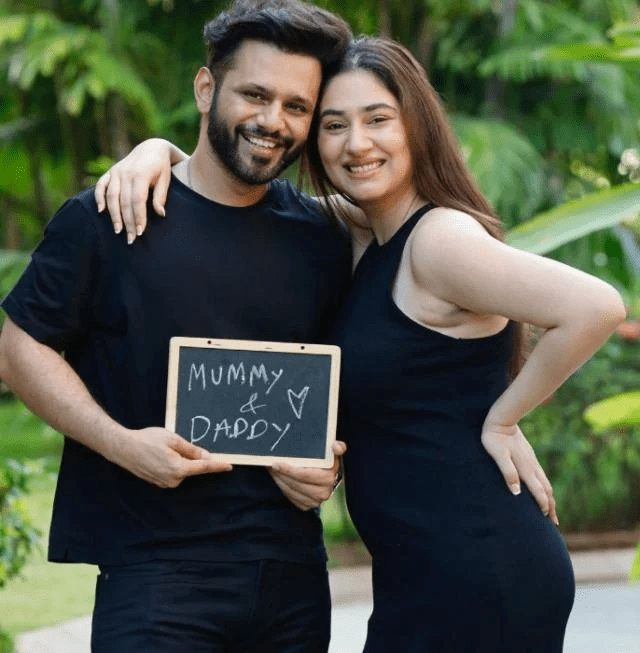 Rahul Vaidya spoke candidly about the joys of becoming a father in an interview with the Hindustan Times. He also described his emotions upon holding his daughter for the first time. The first-time father admitted that it was a difficult time for him and that he felt numb for a while. He also said that he began crying anytime he saw his daughter when she was a baby. He continued by saying that he still feels overwhelmed because the sense of becoming a father is still settling in.