Celebrity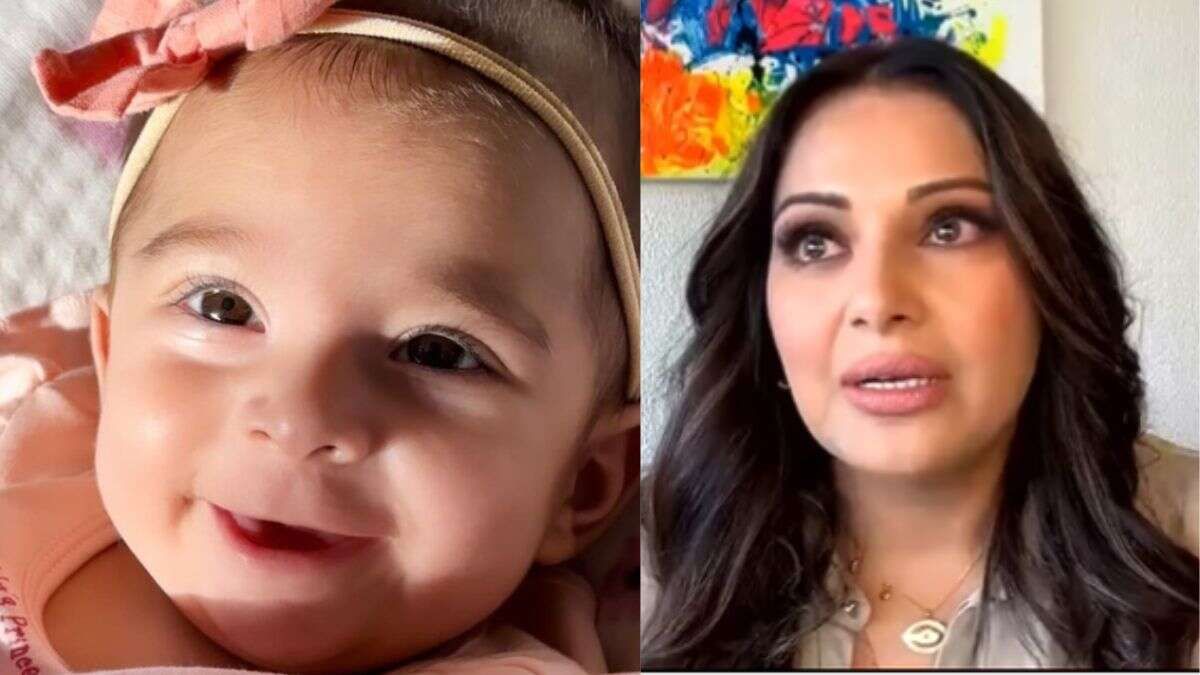 Aug 7, 2023
Bipasha Basu Got Emotional Talking About Two Holes in Her Daughter's Heart!
Actor couple Bipasha Basu and Karan Singh Grover have been the talk of the town ever since they welcomed their baby girl, Devi, into the world. The proud parents have been sharing glimpses of their parenting journey, giving fans an inside look into their lives. However, recently Bipasha made a shocking revelation about her daughter's health that left everyone in awe of her strength and courage.
In an Instagram Live chat with Neha Dhupia, Bipasha opened up about the challenges they faced with Devi's health. She revealed that their little one was born with two holes in her heart, a condition known as congenital heart disease. This news came as a massive blow to the couple, as they had to come to terms with the fact that their precious daughter would have to undergo open heart surgery at just three months old.
The doctors advised them to monitor the holes every month through scans, hoping that they would heal on their own. However, given the size and severity of the holes, the doctors informed Bipasha and Karan that it was highly unlikely for the healing to occur naturally. They also mentioned that the ideal time to perform the surgery would be when Devi turned three months old.
"You feel so sad, burdened, and conflicted because how can you put such a small child in an open heart surgery," Bipasha said, controlling her tears. The actor's words resonated with many parents who have faced similar situations. The fear and uncertainty surrounding a child's surgery can be overwhelming, but Bipasha's determination to heal her daughter, Devi, shows the strength and love that parents possess.
"I knew she had to be okay. I knew she would be okay. And today, she is okay. It was about getting the operation done at the right time, right place," Bipasha shared with a sense of relief and gratitude. Her faith in her daughter's recovery was unwavering.
But amidst the worry and fear, Bipasha held onto her belief that everything would turn out fine. And it did. Devi's operation was successful, bringing immense relief and joy to her parents. Bipasha further added that even in the intensive care unit, Devi's spirit shone brightly. Nurses marveled at her ability to bring smiles and laughter to everyone around her. Despite the challenges she had faced, Devi's resilience and positive energy were contagious.
Devi, the brave little girl, even made a special appearance on a live show, proudly displaying her smile to Neha and the viewers. Her journey has left a mark on her, quite literally, with a scar on her chest. But for Bipasha, that scar is more than just a mark; it is a badge of honor. It symbolizes Devi's strength and resilience, a testament to the fighter she is.
In the live show, she also talked about her pregnancy and motherhood and she said that she wanted to spend some time with her daughter before coming back.
Related
Disclaimer: This story is auto-aggregated by a computer program and has not been created or edited by filmibee.
Publisher: Source link