Movies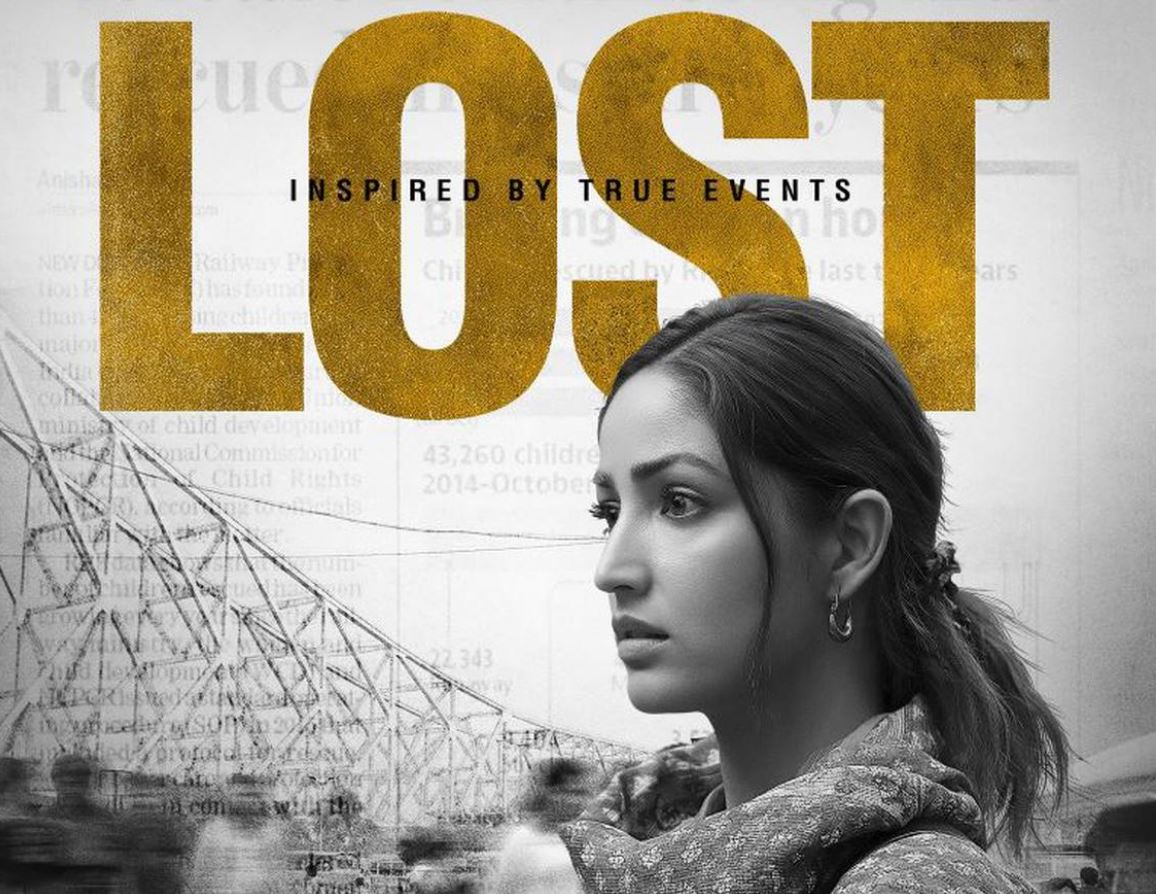 Feb 15, 2023
Yami Gautam finds her true calling as the lost crime reporter – Beyond Bollywood
Director Aniruddha Roy Chowdhury exposes the naked truth behind all ideologies in modern society.
Rating: 3.5 / 5
By Mayur Lookhar
Albeit an entertainment journalist, your reviewer has often been left perplexed by the portrayal of scribes in Bollywood. The modern-day stereotypes border on sensationalism. It's a view that is likely to be shared across any media. There's no denying that a few news anchors stretch their vocal cords daily, but to label the entire media as noisy would be a fallacy.
Why do these filmmakers never visit a newsroom? It is a question that often comes to mind while watching media representation in desi films. Poor stereotypes put off reviewers instantly. This reviewer is no crime reporter, but we can say with relative confidence that Yami Gautam's crime reporter in Lost is anything but stereotype.
Vidhi Sahni [Yami Gautam Dhar] is a righteous, an aggressive crime reporter in a local daily [Daybreak] in Kolkata. She wouldn't rest till she gets to the bottom of the story.  Her boss, people around her fear that her journalism is veering towards activism. Maybe the aggressive attitude has led to this perception. What's admirable about this girl is how she goes about her journalism using the 5 Ws and 1 H.
Vidhi overhears a young lady literally begging for help at a Kolkata police station. Namita [Honeyy Jaiin] has come to file the missing complaint of her brother Ishan Bharti [Tushar Pandey]. The popular word is that the Dalit student leader has joined hands with a Maoist militant group. Vidhi, though, is unconvinced that how a respected Dalit youth can side with a rebel group when there was no previous link with the militant outfit. Vidhi suspects the local MLA Ranjan Varman [Rahul Khanna] to be behind his disappearance. Varman has also secretly married Ishan's ex-girlfriend Ankita Chouhan [Pia Bajpiee]. Vidhi's investigation eventually leads to some uncomfortable revelations.
Writers Shyamal Sengupta, Ritesh Shah and director Aniruddha Roy Chowdhury have given us a pertinent film that exposes the naked truth of any ideology in modern society. The absolute truth is that truth has no ideology. Truth is simply… plain truth.  Who cares for the truth, especially in a power hungry world? Though set in Mamata-Banerjee's Bengal, the political, ideological opportunism mirrors the state-of-affairs in any corner of the country. It's brave on the part of the Bengalis – Chowdhury, Sengupta to touch upon the prevalent politics of the region.
Nanu [Pankaj Kapur], possibly a strong democrat of his time, reminds his granddaughter Vidhi that the moment violence creeps in, it is no longer an ideology. Violence has long been a disturbing reality in Bengal state politics. (Note, Bengal isn't alone here). Chowdhury's film is out to find voices that are lost in the socio-political tussle. The message is subtle, one that this reviewer has been silently screaming for years – take politics out of schools/colleges, and the socio, religious, political heads will not have their mob, pawns.
The cleverly woven, layered screenplay operates at its own pace. It might be cumbersome for some, but highly engaging for the target audience. 
The socio-political angle aside, here is a film that adopts a realistic approach to journalism and its challenges – both internal and external. Chowdhury and his writers have done their homework. Vidhi is not your noisy reporter. Ah, such a relief for us journalists.
Yami Gautam has her critics. Phew, she even highlighted one after A Thursday [2022], demanding that s/he doesn't review her films further. It's not about proving anyone wrong, but simply bettering oneself. Gautam pleasantly surprises you with a near virtuoso performance. A Vidhi exudes the confidence, the aggression of a seasoned crime journalist. She has a mind of her own, but it's fair to say that the lady derives her strength from her fearless grandfather.  [Well, Vidhi reading a book titled Ravish Kumar, also reveals the director's inspiration]. Her parents never approved her career choice. Staying with her equally strong-minded grandfather helps Vidhi to go about her task fearlessly.
Journalism comes with its erratic work schedule. Crime Beat carries its own tension. Women are no strangers to crime beat. Chowdhury doesn't get carried away by any activism. The fear of her life naturally makes Vidhi nervous.  Imagine receiving a letter that lists possible ways to physical harm – bomb, acid attack. When that doesn't deter Vidhi, the hired goons intimidate Nanu ji with their poised words. The fools, though, had no inkling that they stood no chance at wordplay with the master. Nanu, however, still fears for his granddaughter. Vidhi and Nanu are spirituality connected, feeding off each other's positivity. 
There is a heavy toll on the personal front as Vidhi drifts apart from her beau Jeet [Neil Bhoopalam]. This is still a beautiful bond as there is no bad blood after the break-up. "The way this relationship is going, we have become liabilities for each other," Jeet sums it up in a dignified manner. Vidhi's taken aback, but there's no downpour of emotions. Remarkably, the now ex-couple hold hands moments after the break-up. The corresponding music [song] is so apt.
The director does well to tap the tension in the newsroom too where Vidhi isn't afraid to speak her mind. The Editor-In-Chief is not livid with her, nor does he label her counter argument as any insubordination. Controversial stories often come with their dilemma where absolute truth can have ramifications for the reporter and the publication.
The biggest competition in journalism is not your rival publications, but the immediate colleagues. Vidhi is too smart to be distracted by the envious scribes. Gautam brings a refreshing respectability to journalism (on screen).  The only odd blip is when she uses the words," Logon ka kehna" (People are saying] while interviewing Varman. Well, only a true objective journalist will spot it. This though is arguably Yami Gautam's breakout performance.
Gautam, Pankaj Kapur are the standout performers. Pia Bajpiee is the surprise package here. Though she loves him dearly, but Ankita is practical in her decision to call it off with the unemployed Ishan. Not limited, but Bajpiee has adequate screentime, and she doesn't disappoint. Unheralded actor Honeyy Jaiin, too, makes the most of her screentime.
We're curious about Rahul Khanna's character Varman. The natural videsi accent could perhaps draw parallel with former quiz master and Trinamool Congress Member of Parliament in Rajya Sabha Derek O'Brien. Now 50, Khanna has the look of a suave politician but the tone is still unconvincing.
The top investigative cop here is one Prabir Ghoshal [Arindam Sil], Jt. CP (Intelligence). This is a familiar name in Bengal politics, a TMC leader who defected to BJP, then rejoined Mamata Banerjee's party after the defeat in the assembly polls. Is the same character name just a coincidence in Lost?
Based on the above image, the director and his cinematographer certainly haven't lost the significance of it.
Tushar Pandey has been around for few years, but has never impressed us thoroughly.
What keeps the interest alive in this story is the layered screenplay, stellar performance of Yami Gautam, Pankaj Kapur, and the gripping background score. Chowdhury's astute direction, particularly the management of his resources go a long way in building consistent engagement. Lost is a refreshing and an unbiased social, political thriller with the key humane message not lost in the conflicts.
Lost [2023] is set to stream on Zee5 from 16 February.
Disclaimer: This story is auto-aggregated by a computer program and has not been created or edited by filmibee.
Publisher: Source link