Interviews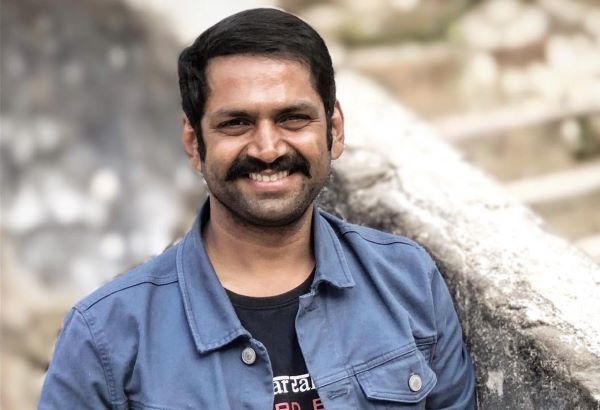 May 5, 2023
"Working with Sudhir Mishra sir on Afwaah was a magical experience" – Sharib Hashmi – Planet Bollywood
While Sharib Hashmi has been a part of several memorable films and web shows in the last few years, he considers 'Afwaah' to be a special film. The film gave him the opportunity to work with one of his favourite filmmakers, Sudhir Mishra. As the film gears up for its theatrical release today, the actor talks about the experience of working with the maverick filmmaker, why it is an important film that needs to be seen, the menace of rumour mongering and more.
You have stated in an interview that being a part of a cinematic world created by Sudhir Mishra itself was a privilege for you.
Yes! When I met Sudhir sir for the first time for this film, I was not even able to utter a word for some time. I was simply sitting in front of him and smiling. It took a while for the fact that I will be doing a Sudhir Mishra film to sink in. I have always been a huge fan of Sudhir sir's work. 'Hazaaron Khwaahishein Aisi' is one of my all-time favourite films. When Sudhir sir directs, I feel he is driven by some divine powers. He goes beyond the written material and asks the actors to incorporate a few things that changes the dynamic of the scene for the better and makes it more impactful. Working with him on Afwaah was a magical experience.
'Afwaah' has a socio-political background and deals with the issue of rumour mongering.
Yes, the film talks about the kind of effect false rumours can have on somebody's life. While the film addresses this issue, it has the beats of a thriller and is very engaging. As an individual, I find these things to be highly disturbing. Social media has made it very easy for people to spread rumours. It has become a necessary evil.
How, do you think, rumour mongering can be controlled?
That's a very difficult question for me to answer. People across the world are trying to find a solution for it. Change will take place if everybody works towards it. Without verifying or checking the facts, people should not pass on any information. We need to be careful about what we choose to hear, believe and say.
Most of the actors on this film, including Nawazuddin Siddiqui, are the ones whom you have worked with for the very first time.
The film has a wonderful cast and that's one of the many reasons why people should watch it. I noticed Nawaz bhai for the first time in 'Black Friday'. His portrayal of Asgar Mukadam, the accountant, was something I will never forget. He embodied the character in a way very few actors can.
Disclaimer: This story is auto-aggregated by a computer program and has not been created or edited by filmibee.
Publisher: Source link