Movies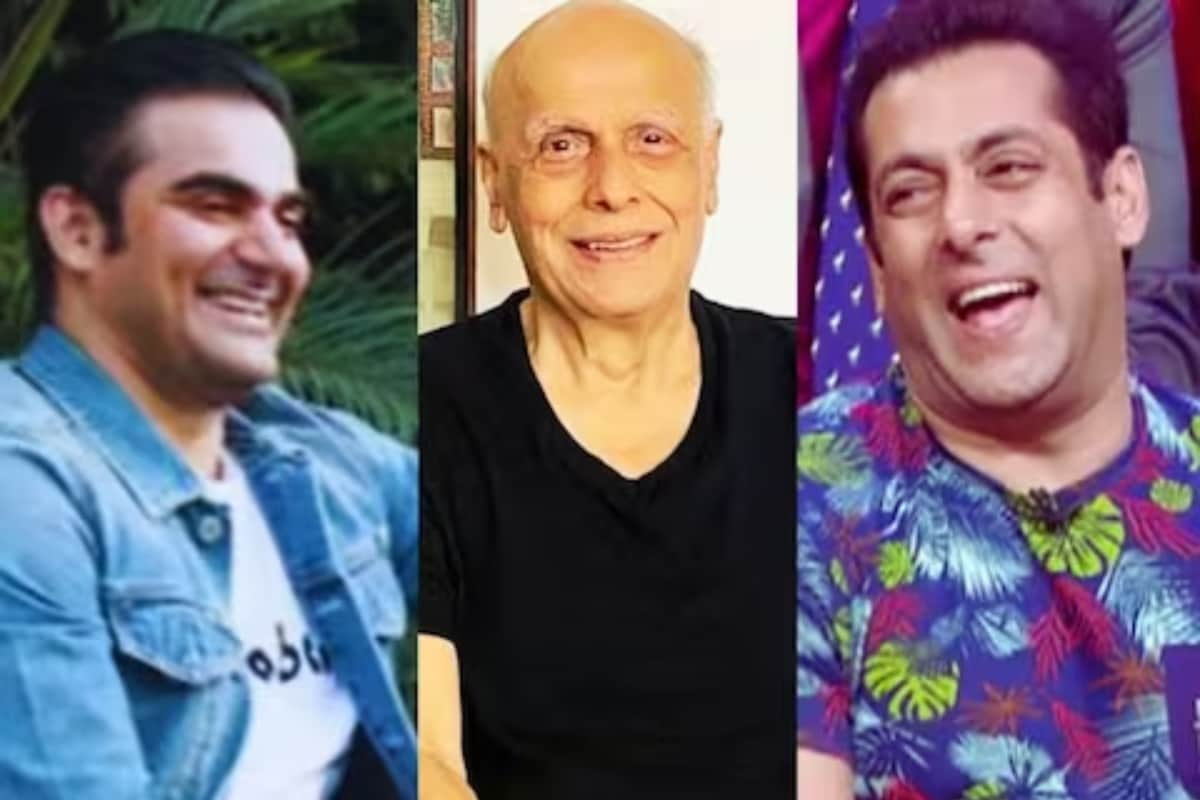 Mar 11, 2023
When Salman Khan and Arbaaz Khan Dropped a Drunk Mahesh Bhatt Home
According to Mahesh, Shaheen couldn't bear the smell of alcohol.
In his show The Invincibles, Arbaaz Khan recalls that he and his brother Salman Khan had once dropped a drunk Mahesh Bhatt at home.
Director Mahesh Bhatt has been the centre of attention many times because of his bold opinions and the problems he has faced in his life. The veteran filmmaker talked about one of those difficulties, i.e- dealing with alcoholism in Arbaaz Khan's chat show, The Invincibles. Arbaaz also took a stroll down memory lane and remembered an amusing anecdote associated with Mahesh Bhatt's addiction. Arbaaz remembered a time when Mahesh was excessively drunk.
Salim Khan, Arbaaz's father, told him and Salman Khan that Mahesh Bhatt has to go home. And they should accompany him since he was in a drunken state. Arbaaz said that they (he and Salman) tried to take him home in a cab but he forgot the address. Saying this, Arbaaz burst out laughing and remembered him and Salman being embarrassed.
Arbaaz continued by saying that the veteran director has completely changed and quit alcohol now. What was the turning point in his life? Arbaaz asked the filmmaker. Mahesh remembered that he had gone to the hospital when his first baby Shaheen Bhatt was born. When the medical staff gave him the baby to hold, he felt that Shaheen had moved her face away.
According to Mahesh, Shaheen couldn't bear the smell of alcohol. Mahesh said that this was the eureka moment for him and he decided to refrain from consuming alcohol ever again. "Since that day till now, I have not touched a drop of alcohol," the director said. Mahesh has stuck to his vow and has not consumed alcohol for more than 36 years now.
Colleagues and social media users were amazed at how Mahesh Bhatt went through a remarkable change after embracing parenthood. Actors Delnaaz Irani, Abhishek Kapur and Amit Gaur applauded it. A user commented, "This episode is one of the heart-warming interviews of The Invincibles series with Arbaaz Khan." Another commented that Arbaaz should host more such episodes for his channel by inviting stalwarts like Dharmendra, Rekha, Saira Banu and other well-known names.
Those who want to watch the full interview of Arbaaz and Mahesh can watch it on the Bollywood Bubble YouTube channel.
Read all the Latest Movies News here
Disclaimer: This story is auto-aggregated by a computer program and has not been created or edited by filmibee.
Publisher: Source link