Interviews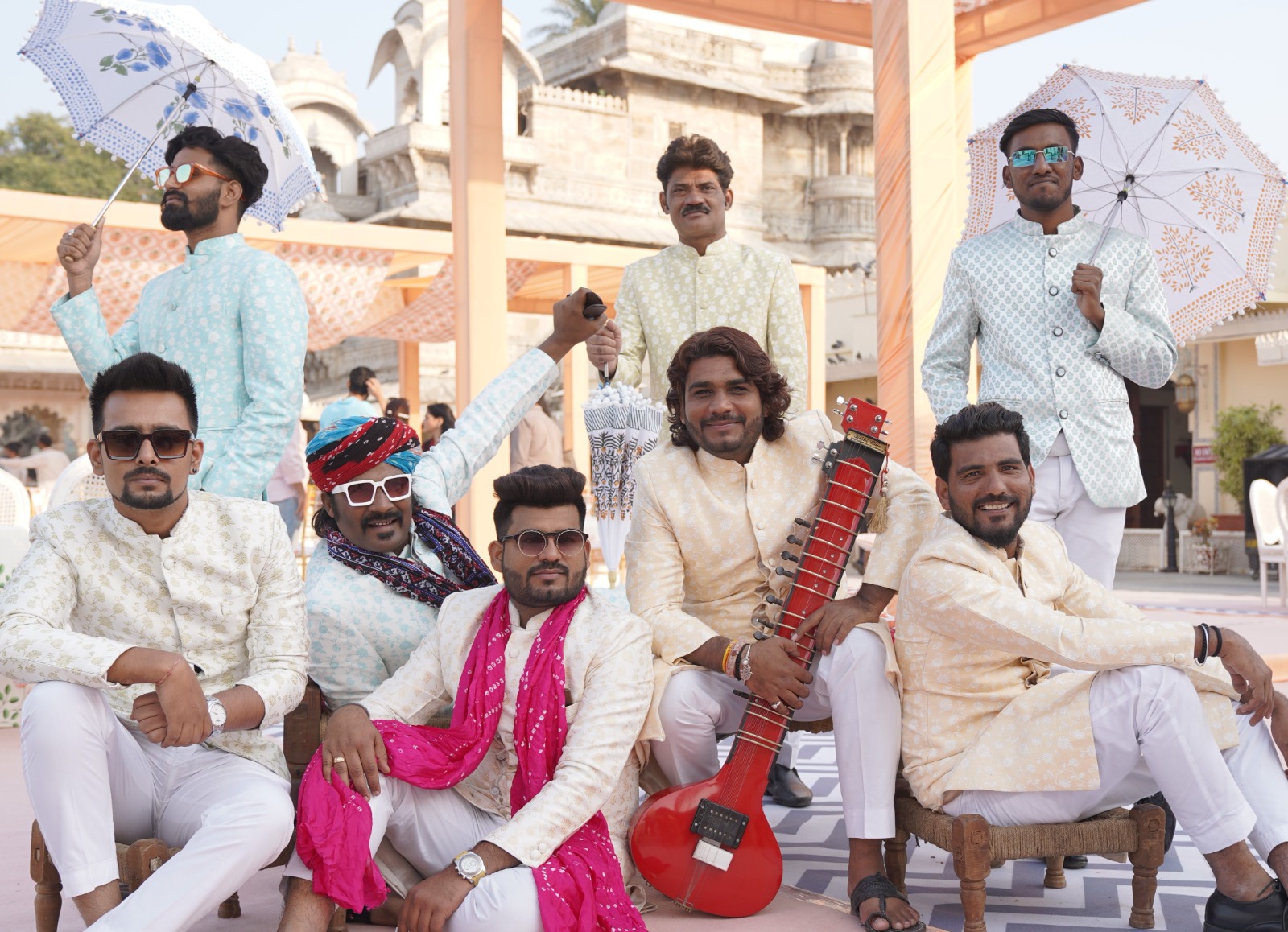 Apr 30, 2023
"We will be releasing songs across different genres this year" – Swaraag – Planet Bollywood
Swaraag is one Indian that serves as a solid representation of fusion music. Formed in the year 2014, the band features musicians playing instruments ranging from a Rajasthani morchang to a saxophone. While the band started out with doing cover versions of traditional folk songs and other popular numbers, it is now focussing on creating original music. Swaraag recently released a new single in the form of 'Yun Sawarna'.  
In this interview, Pratap Singh, the founder and head coach of Swaraag, talks about the new track, the journey of the band so far, the importance of marketing for musicians, dabbling in different genres and more.
As a band, Swaraag does not use any electronic sound. Only acoustic instruments are used and music is produced in the most organic manner. Do you think this helps your stand out?
Yes, this has been our USP right from the beginning. When you listen to Swaraag, you hear authentic instruments. Scientifically speaking, our body responds to sound in different ways. This is something that happens very prominently when it receives the sound or vibrations produced by organic instruments. Through Swaraag, our endeavour has been to create music in the most organic manner. Samples stored in a computer cannot replicate the sound of instruments.
The band was formed in the year 2014. How do you look at the journey so far?
We are happy to be around for so long and making music for all kinds of listeners. However, a lot more growth could have happened. Marketing plays a very important role in making music accessible to listeners. Nusrat Fateh Ali Khan sahib was a great artist and he also got the support of a music label like OSA music. Many a times, good musicians do not get their due as they do not have adequate support or backing. We feel humbled to get a lot of love from our listeners but there is a lot more that we could have done.
Are you making some effort to resolve these issues?
Yes, we are. For the longest time, people knew us as a band that performed live. While we continue to do live shows, we are also releasing songs at regular intervals and making the effort to market them properly. We want to ensure that what we make reach out to a large audience.
Swaraag started out at a time when digital platforms were not very strong. Now, of course, things have changed drastically. YouTube and audio streaming platforms like Spotify, Gaana, Amazon Prime Music, Saavn and others have made it very easy for artists to put out their music out there.
There is no doubt about the fact that digital revolution has helped artists in a big way. However, many independent artists also have the support of good distribution platforms. At the end of the day, you need some kind of support to distribute and market your music adequately.
Apart from you, the band comprises of 7 lead artists – Asif Khan (lead vocalist), Rishab Rozar (guitar), Tasruf Ali (saxophone),  Sajid Khan (drummer), Arif Khan (khartal/morchang), Seif Ali Khan (tabla) and Arif Khan (sitar).You met Arif Khan in 2014 the two of you came up with the idea of creating a band. Was it easy to keep everybody together all these years?
You have to ensure that ego clashes do not happen. Sometimes, people don't realize why things are going wrong at a certain point in time. As the head coach, I try to have an eagle eye view on everybody and work on things that need to be corrected. If people are open to the idea of resolving issues, then the problem would dissipate in no time. As far as bands are concerned, issues often crop up because of finances. If everybody is paid fairly, such issues won't arise.
Swaraag started out as an instrumental band. After a point, you got a vocalist (Asif Khan) in the band as you realized the audience was keen on listening to vocals or songs that had lyrics. What else did you have to do to cater to your audience in all these years?
We make music for the audience and therefore, we must keep their preferences in mind. While performing in front of an audience, you should be able to gauge what they are liking and what they are not. Apart from having an idea about what they wish to hear, you should also know how long they want to hear something. You learn to figure out these things with time and experience. Your music should evolve according to the taste of the audience. If the audience is familiar with the band and the kind of music it makes, they will come for its shows. Catering to fans is easy but pleasing a neutral audience is tough.
Swaraag was launched as a brand that would promote folk music from Rajasthan. However, with time, you dabbled in several other genres of music. How and why did that happen?
India is a very diverse country. If an artist is performing in Punjab and does not sing Punjabi songs, he will face rejection. We decide on the kind of songs we will be playing based on the audience we are performing to. We have performed to songs in multiple languages including Tamil and Telugu.
The band recently released a new single called 'Yun Sawarna'. The song has an interesting mix of Indian and Arabian sounds.
Fusion has always been our forte. We have often blended Indian elements with other genres. With this song, Arabic music blended in seamlessly with Indian music. A band creates its distinctive identity by making original music. Over the years, we were doing cover versions and creating original music as well. Now, we have made a conscious decision to focus on creating original tracks.
What kind of music we can look forward to from Swaraag in the near future?
We will be releasing songs across different genres this year. Every month, we will be releasing an original track.
Have you considered the idea of composing for a Bollywood film?
We have so many talented artists in the country. However, very few of them manage to get opportunities in films. There is a lot of lobbying there. However, if a filmmaker likes the kind of music we make and approaches us to collaborate with them, we will be happy to do so.
Disclaimer: This story is auto-aggregated by a computer program and has not been created or edited by filmibee.
Publisher: Source link