Interviews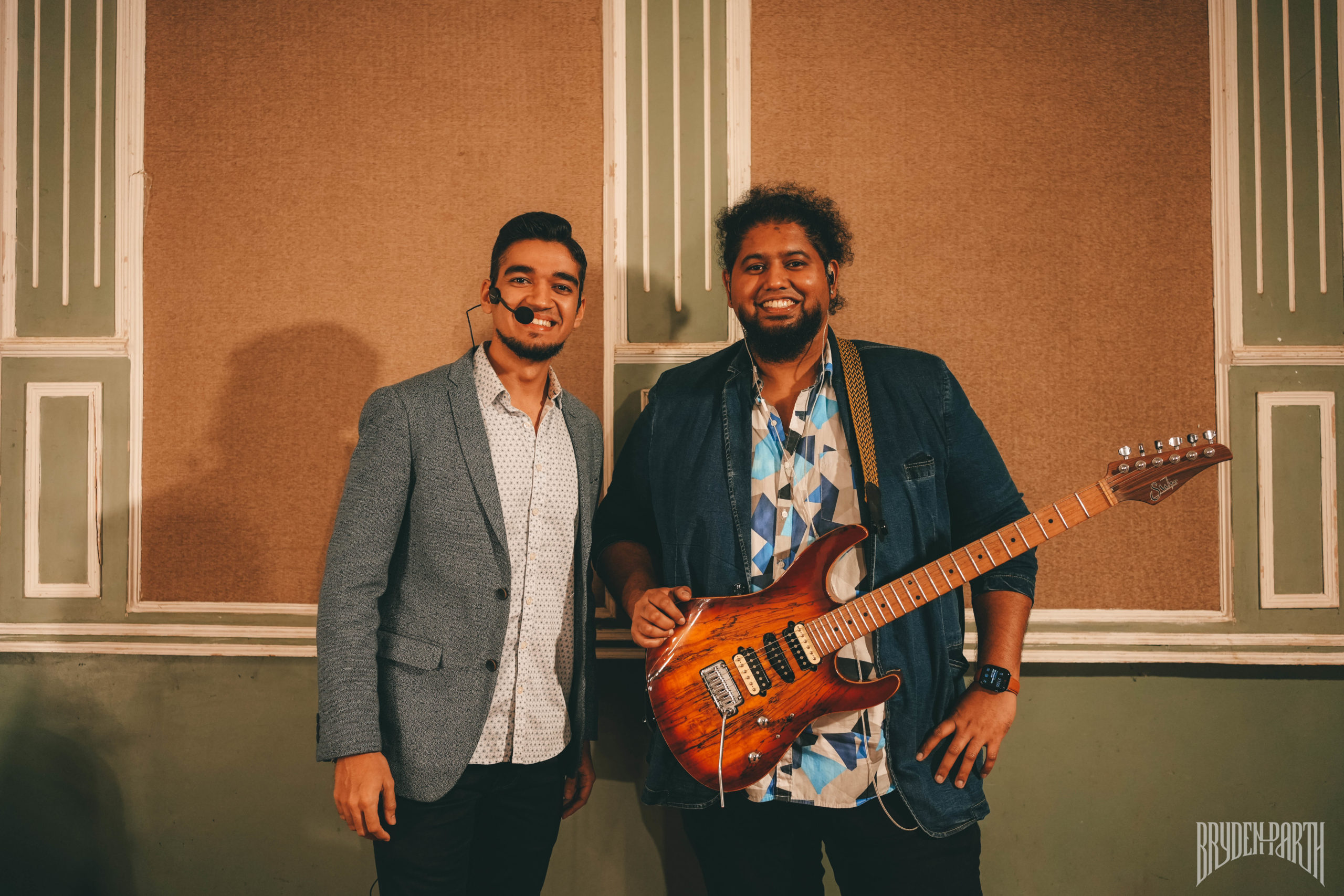 Aug 9, 2023
"We want to establish ourselves as film composers": Bryden – Parth
More than a decade ago, Bryden Lewis and Parth Chandiramani, despite their contrasting musical backgrounds, decided to create music together. As Bryden – Parth, they put together an elaborate band and performed in different countries across the world. The music duo recently released their debut album which has been titled 'Chameleon World'. The multilingual album features 10 tracks which are different from each other in ways more than one.
In this interview, the Bengaluru based musicians talk about their journey in the music industry, debut album, love for Hindi film music, wish to explore different genres of music, working with Raghu Dixit, running a big band, plans for the future and more.
You recently released your debut album 'Chameleon World'. 'Rain Chant', the first single from the album, released a couple of weeks before the entire album was dropped. Why did it take so long for you to release original music?
Bryden: The need to create original music was there ever since Parth and I started this collaborative project eight years back. Finding our own voice and sound took us a while. Sometimes, people with similar sensibilities come together and form a band. For instance, a bunch of musicians who like rock music start a rock band. We started this project because we wanted to make music together. For a while, Bollywood music became the language of the music we were doing. Putting a line-up of touring musicians also took some time. We started the process of putting this album together four years back. The amalgamation of experiences we went through in all these years helped us give shape to our debut album.
Parth: It is a ten-track multi-lingual album. The songs are in languages we have heard all our lives, English, Kannada, Tamil, Malayalam and Hindi. Out of the ten tracks, two ('Ode To Life' and 'Maklata') are two instrumental pieces.
Both of you worked in Mumbai on Yash Raj Films' project for a while a couple of years back but are now based in Bengaluru. 
Parth: We are trying to stay close to the family. We have figured out a working format which enables us to continue living in and working from Bengaluru. Being in Mumbai and making music is also amazing. However, we are grateful about the fact that we are able to work from Bengaluru.
Bryden: We were associate composers on the Ayushmann Khurrana – Sonam Kapoor Ahuja starrer 'Bewakoofiyaan'. Parth and I assisted Raghu Dixit on that film. Music has taken us to several places we had never imagined going to. Parth and I never really lived in Mumbai. Bengaluru has always been home for us.
Do you plan to work on films as independent composers?
Bryden: We want to establish ourselves as film composers. That's where our forte is. Through this album, we wanted to explore different styles and genres. It offers a whole new palette to our fans. We like to blend in as per the requirements. We are as comfortable doing commercial music as we are doing independent work. We want to explore everything.
Parth, you have studied Indian classical music. Bryden, you got drawn to music while singing in a church choir as a child. Both you met while working on the Raghu Dixit Project in 2012. How did you the two of you decide to create music together?
Parth: The one thing that was common to both of us was that we grew up listening to Bollywood music. Our mutual love for Hindi film music helped us bond. We were room buddies. We also used to jam to Bollywood music together. We would have long conversations on music that we liked. We ended up putting up acoustic versions of Bollywood music. That's when we thought of doing something together.
You have a band comprising of 22 members. How do you keep everyone together?
Bryden: Parth and I are a collaboration. We extended the collaboration by having a full band and choir. We perform with them. We extended the vision and narrative with these people who have been playing with us for so many years now. Being on the road and performing together is very exciting. That's what makes people keep coming back for more.
Parth: People in the line-up are our friends. We laugh a lot together. That's why we stay together. We crack silly jokes all the time. All this keeps us going.
You played for The Raghu Dixit Project for a while. You also assisted Raghu Dixit on a few film projects. How was the experience of working with him?
Bryden: The experience was extremely insightful. Parth and I were very young then. Raghu is a very prominent tourist artist. We experienced a lot of things before we could imagine those things. It also gave us a lot of insight into the business.
Parth: It was the biggest learning for us at that point in time. Early on in our career, we got a lot of exposure in terms of touring abroad. We got to play at several reputed music festivals across the globe. We also learnt a lot by watch bands from different countries performing at these places.https://www.youtube.com/watch?v=9OGjEXVuir0
How would you describe your collaborative sound?
Bryden: It's a very personal amalgamation of experiences. In terms of language and sound, it includes a lot of things we find fascinating. People will find it hard to put us in a bracket. Our music also has a rock undertone to it. We like to be playful and aggressive with our arrangements. It has a lot of world music influences in terms of sound and languages.
Musically, what are your plans for the future?
Bryden: Second album (laughs).
Parth: Hopefully, many more albums. We want to do a lot of work in films. We would love to work on Bollywood and Kannada films. If somebody comes up with an interesting project from some other industry, we would be happy to take it up as well.
Bryden: We plan to play the songs from the album live. We want to explore all kinds of music. Our second album could be vastly different from the first one.
Disclaimer: This story is auto-aggregated by a computer program and has not been created or edited by filmibee.
Publisher: Source link