Movies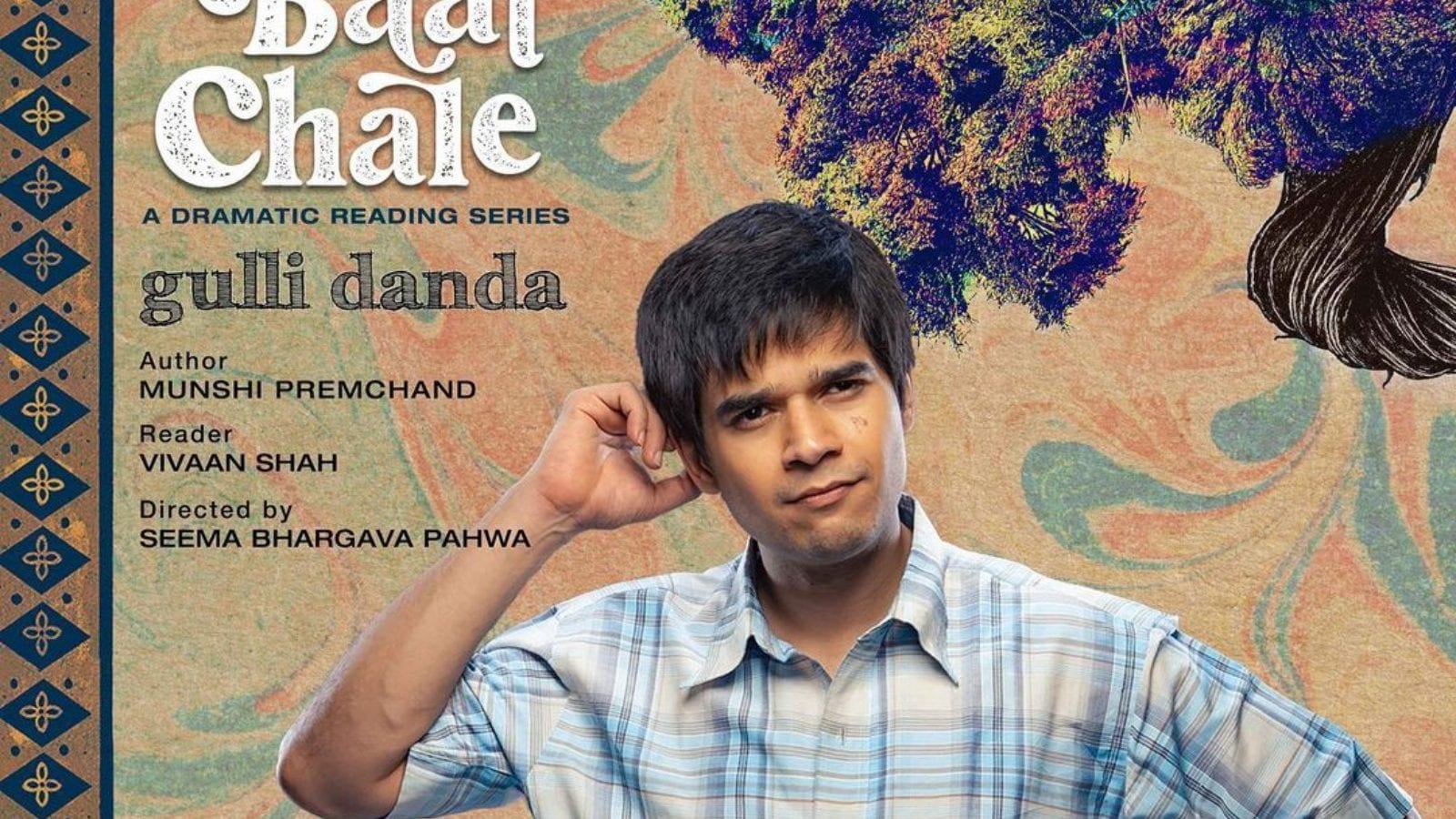 Jan 25, 2023
Vivaan Shah Says Actors From Theatre Turn Their Back to it After Achieving Success, Making Money in Films
Our film industry is filled with actors who made their way from theatre and plays to Bollywood. However, actor Vivaan Shah feels that most of the actors who started off with plays, turn their back on theatre once they start earning good money from films. This is an issue which not just bothers him but his legendary actor-father Naseeruddin Shah as well. Vivaan, who made his Bollywood debut with Priyanka Chopra's 7 Khoon Maaf is a regular face in the theatrical space.
Recently, he worked with Seema Pahwa for Zee Theatre's anthology Koi Baat Chale, a series of dramatic readings, for which the actor narrated Munshi Premchand's story Gulli Danda. He was joined by ace actor Vinay Pathak who read Premchand's yet another classic tale, Idgah. In an exclusive conversation with News18.com, the actor-duo spoke at length about managing theatre and film acting in today's time and whether the popularity of OTT has stopped pulling crowds to see plays. They shared details about their respective dramatic readings as well in a freewheeling chat.
Excerpts:
Tell us about the dramatic readings you both are part of.
Vinay Pathak: It is based on Munshi Premchand ji's story Idgah and revolves around a character Hamid's journey to and from the Masjid on the day of Eid. There are a lot of layers in the story including drama, tragedy, emotions and a happy ending as well. There are a lot of dimensions to this story and it makes you wonder how can so many topics fit into one story. There is a saying in Hindi 'gaagar mein saagar bharana' (To say a lot with a few words) This has been the essential characteristic of Premchand that he could say a lot with just a few words. Idgah is just an example of that.
Vivaan Shah: Both Idgah and Gulli Danda capture a specific culture which is small-town life. Premchand ji's stories evoke childhood memories for the viewers. One of the greatest things that a writer can achieve is to illuminate something for the person who's experiencing their work, which reminds them of something from their own life. And the most amusing part about Gulli Danda is that it deals with the topic of the caste system in a very mature way. It deals with a very heavy and disturbing subject in a compassionate, humane and fundamentally kind way.
In today's time, is it easy to balance a career between film and theatre acting?
Vinay: It's a choice you make. You are not a juggler. You just make a choice. An actor's life is a very privileged one with so many people to help them. One just needs to work hard to keep their mind in the right place and the rest is anyway taken care of.
Vivaan: It's a question that all of us have wrestled with in our own minds and hearts. Because, unfortunately, a lot of actors after achieving success in films, turn their back to the theatre. And I think that is very sad. You can name at your fingertips, the actors who after getting success in films still continue to do theatre. It saddens my parents (Naseeruddin Shah and Ratna Pathak Shah) as well. It's something that bothers my dad a lot.
A lot of people for whom the theatre was their training ground have no time to do plays after becoming successful in moves. They are too busy making money. I hope this changes with the younger generation because I see that they are managing a little bit to balance. I'm speaking too soon, maybe, because even they might just get too caught up in trying to make money and get swayed by that. But I do hope that people don't turn their back on the theatre after getting success in films.
With the rise and popularity of OTT and also the cinema halls running like before, do people still come to see plays?
Vivaan: Yes, the people definitely come and see plays because it's almost like the way people go to see a live concert. It's one of the few mediums where there is an exchange of energies between artists and audiences. It's one of the few remaining frontiers of that kind of thing. The great thing about theatre is that it's a reason for people to leave the house.
Vinay, you mentioned once that in the past few years, OTT or cinema have failed to come up with great content. Can this change this year considering the lineup of films we have?
Vinay: I hope so. I would fail to name five great scripts or great films in the last many years. But as Vivaan said earlier, we are a hopeful bunch. So we hope that things will change. Fingers crossed.
The last year has also been very tough on the Hindi film industry. What do you think might be the reason that films are failing to bring the audience to the theatres?
Vivaan: It's also got to do with what I said earlier about people finding a reason to leave the house. That's the biggest problem in the internet age, everything is available at our fingertips. People are supposed to be incentivized to leave the house, which is sad. And I really feel, this is just my personal opinion, that PVR needs to re-strategize because they've made the movie-going experience into this fancy 500 rupees thing whereas the cinema was always the working man's art form.
It was always something you could go with pretty much the whole family and have a great time. Now they've made it into this fancy thing and people need to spend five grand if they take the whole family to the movies. They have outpriced the common man out of the theatre and I think PVR is responsible for this. They must make cinema more accessible to normal people and not just rich people.
Vivaan, you also mentioned that you are very much aware of how privileged you are but do you also feel that it always gives you an upper hand?
I don't look at it in those terms. It's not about always giving the upper hand, you must be conscious. Sorry to get a little philosophical here but the great philosopher John Paul Sartre said a very interesting thing which is 'You are what you are not'. So in other words, I am not a person from a marginalized community, I am not someone who has to fend for three square meals a day, and I am not someone who does not have a roof over their head. I'm not someone who has to go through all the difficulties that most people go through. So I must never forget this and that's a very important thing. I think that affects a person's consciousness.
Nowadays, people talk a lot about consciousness and that sort of thing. But Sartre again spoke about consciousness from a socio-economic perspective, that's a very important thing for a person like me to realize. As an actor and also as a human beings, our job is to inhabit other people's lives. So one must empathize and learn to put oneself in somebody else's shoes, and that's one of the most important aspects of being an actor and of being a human being. A privileged human being must never forget that.
Having said that, is there still any pressure on you because of the family you come from?
Vivaan: This doesn't work like that. If there is pressure, it will motivate you to work harder and to make them proud. It's a positive pressure. But as I said, privileged people must never forget that they are blessed, they are fortunate, they are lucky and they must never get defensive. A lot of people get very defensive when you remind them of their privilege. I don't like that and I don't think people should do that. I think people should be conscious of their privilege.
Vinay, do you miss doing comedy television shows?
Vinay: I didn't do many. There was a sketch comedy show that I was a part of, which was great fun. Do I want to do them again? Depends, maybe not. Do I miss those television days? Not really. I have also grown, television has also grown and we both have moved forward. It's been a good divorce that way. We both respected each other and it's nice. I'm not complaining.
Read all the Latest Movies News here
Disclaimer: This story is auto-aggregated by a computer program and has not been created or edited by filmibee.
Publisher: Source link