Chinmayi Sripaada expressed her disapproval of Mansoor's behaviour in a lengthy note, asserting that this conduct has been normalized for far too long.
Trisha Krishnan took a firm stand against her Leo co-star Mansoor Ali Khan, condemning his disrespectful comments about her. Khan had expressed expectations of an intimate scene with Trisha upon learning they would be working together, but Trisha was not even introduced to him on set. Despite the fact that Leo did not feature any scenes involving the two, Trisha, in a written response to Mansoor's remarks, emphasized her decision to avoid any future collaborations with him, denouncing his behavior. This incident highlights Trisha's commitment to maintaining professional boundaries and addressing inappropriate conduct in the entertainment industry.
Trisha Krishnan's Response: Taking a Stand Against Disrespectful Remarks
Responding to Mansoor's video, Trisha voiced her thoughts on X (formerly Twitter), stating, "I have recently come across a video where Mr. Mansoor Ali Khan spoke about me in a vile and disgusting manner. I strongly condemn this, finding it sexist, disrespectful, misogynistic, repulsive, and in bad taste. While he can keep wishing, I am grateful to have never shared screen space with someone as pathetic as him, and I am committed to ensuring it never happens for the rest of my film career. Individuals like him tarnish the reputation of mankind."
Mansoor Ali Khan's Disparaging Remarks About Trisha Krishnan
According to an ANI report, Mansoor reportedly stated in an interview, "Upon learning that I was acting with Trisha, I anticipated a bedroom scene in the film. I thought I could carry her to the bedroom, just like I did with other actresses in my earlier movies. I have performed numerous rape scenes in several movies, and it's not new to me. However, during the Kashmir schedule, these guys didn't even show Trisha to me on the sets!" Leo, directed by Lokesh Kanagaraj, featured Trisha alongside her Master co-star Vijay once again, and also included Mansoor Ali Khan, Sanjay Dutt, and Arjun Sarja.
Others reaction
Taking a stand for her industry colleagues, singer Chinmayi Sripaada criticized Mansoor by composing a detailed note. On X, she expressed, "Men like Mansoor Ali Khan have always been speaking in this manner. They've never faced condemnation, with other influential men in power and money laughing along." Continuing, she added, "Robo Shankar once mentioned how he wished to be permitted to touch the actress; the actress, unaware of the conversation, remained oblivious until a journalist called him out. Everyone else was smiling, even those uncomfortable enough to express displeasure."
Chinmayi recounted past incidents involving Mansoor, stating, "Cool Suresh, at an event with MAK, behaved poorly with the co-host. Although he apologized and claimed responsibility, saying it's not Mansoor's fault, such behaviour has long been normalized. I recall Radha Ravi encouraging 'villain' actors to enact more rape scenes, treating it as a stud-level dialogue. This occurred at an award event in early January, shortly after the Nirbhaya gangrape. The audience mostly applauded, and despite waiting to see if anyone would speak out, no one did until I tweeted about it."
Chinmayi Sripaada criticized Mansoor Ali Khan, citing instances of his inappropriate behaviour. She highlighted a lack of consequences and a normalized mindset in the industry. Chinmayi expressed scepticism about change, emphasizing the persistent nature of such individuals. She concluded by emphasizing the need for the eventual departure of such figures for a better future generation.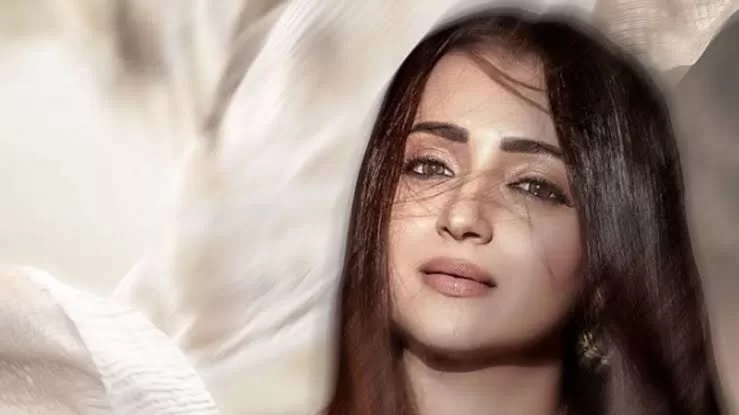 Also Read
Ms Dhoni's Talented Daughter Ziva Dhoni Looks Adorable As She Sings A Malyalam Song In A Latest Video; Video Goes Viral
Anushka Sharma Praises Hubby Virat Kohli As He Achieves His 50th ODI Century: 'You Are Truly Gods Child'