Movies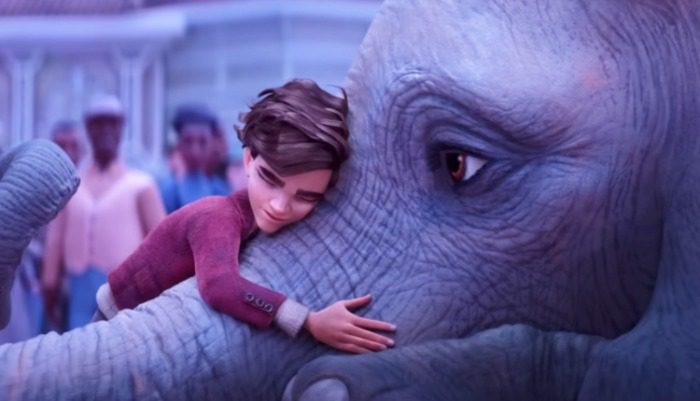 Apr 5, 2023
Top 5 Netflix Original Movies Released in 2023 [Till March 31]
The first quarter of 2023 is over and it's time to look at the best Netflix original movies of the year thus far.
2022 was a good year for Netflix fanatics as the leading streaming service delivered some great movies like The Good Nurse, Do Revenge, The Gray Man, The Adam Project, All Quiet on the Western Front, Glass Onion: A Knives Out Mystery and more. However, Netflix's 2023 movie slate so far has not been great. Though several projects released were backed by big stars, the content hasn't extensively impressed critics and viewers. Still, there are a few movies that need to be watched. Here's the list of the top 5 Netflix Original movies of 2023.
Murder Mystery 2
Release Date: 31 March 2023
Cast: Adam Sandler, Jennifer Aniston, Mark Strong, Melanie Laurent
IMDb: 5.7
When Murder Mystery premiered on Netflix in 2019, nobody expected another film in the mystery comedy series. However, Netflix had some other plans; thus, it premiered another part. Murder Mystery is a 2019 comedy mystery movie directed by Kyle Newacheck. The movie focuses on New York police officer Nick Spitz, who takes his wife Audrey on vacation to patch up their marriage but ends up being falsely accused of killing an elderly billionaire.
The sequel, Murder Mystery 2, is set four years after the events of the first movie. Nick and Audrey Spitz are full-time private detectives. Accepting an invitation from their friend, Vikram "The Maharajah" Govindan, to attend his wedding on his private island, they hope their association with him will lend their failing detective agency some professional credibility. However, they find themselves at the center of international abduction when their friend Maharaja, is kidnapped at his own lavish wedding.
We Have A Ghost
Release Date: 24 January 2023
Cast: David Harbour, Jahi Winston, Tig Notaro, Jennifer Coolidge, and Anthony Mackie.
IMDb: 6.1
Based on the 2017 short story "Ernest" by Geoff Manaugh, this horror comedy is about Kevin's family which becomes an overnight social media sensation after finding a ghost named Ernest haunting their new home. But when Kevin and Ernest investigate the mystery of Ernest's past, they become a target of the CIA.
Luther: The Fallen Sun 
Release Date: 10 March 2023
Cast: Idris Alba, Andy Serkis, Cynthia Erivo, Dermot Crowley
IMDb: 6.4
Luther: The Fallen Sun is a most loved Netflix Original crime thriller movie directed by Jamie Payne and written by Neil Cross. The movie is a follow-up to the famous British series Luther. It stars brilliant but disgraced detective John Luther who breaks out of prison to hunt down a sadistic serial killer who is terrorising London.
Netflix managed to pick up the very visceral and intense feeling that came with the original Luther series. The story moved along more smoothly due to the solid balance of recurring and new characters, with John obviously in the focus. Idris Elba was once again outstanding in the role of the severely damaged detective who only appears to bring himself together when Andy Serkis portrays a villain deserving of him.
The Magician's Elephant
Release Date: 10 March 2023
Voice Cast: Noah Jupe, Mandy Patinkin, Brian Tyree Henry, Benedict Wong, Aasif Mandvi, Natasia Demetriou
IMDb: 6.5
A delightful and uplifting animated movie called "The Magician's Elephant" will transport you to a magical realm full of magic, mystery, and wonder. The protagonist of this movie is a little orphan boy named Peter who is searching for his missing sister. He seeks assistance from a fortune teller along the road. He tells him to look for a magician with an elephant. It is filled with heart and soul, and the themes of hope, love, and perseverance are woven throughout, making it a movie that will resonate with audiences of all ages.
The Pale Blue Eye
Release Date: 6 January 2023
Cast: Christian Bale, Harry Melling, Toby Jones, Gillian Anderson, Lucy Boynton, Robert Duvall
IMDb: 6.6
The Pale Blue Eye is a mystery thriller movie written and directed by Scott Cooper. It is adapted from the 2003 novel of the same name by Louis Bayard. The movie follows seasoned detective Augustus Landor as he works with young military cadet Edgar Allan Poe to investigate a string of killings at the United States Military Academy in 1830 West Point, New York.
So, this of our list of the top 5 Netflix Original movies released till March 2023. You can share your views in the comments section.
Disclaimer: This story is auto-aggregated by a computer program and has not been created or edited by filmibee.
Publisher: Source link