Movies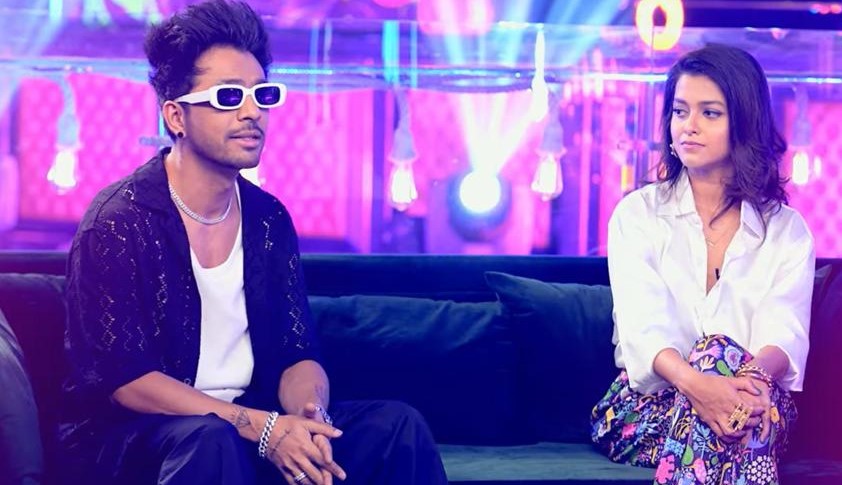 May 1, 2023
Tony Kakkar and Yohani to engage in a musical interlude in the latest episode of By Invite Only – Planet Bollywood
Amazon miniTV – Amazon's free video streaming service, unveiled the promo for their upcoming episode of the celebrity chat show, By Invite Only. The upcoming episode will feature candid conversations and tons of musical banter with the music director-turned singer, Tony Kakkar & the multi-talented singer-songwriter, Yohani.
From the looks of the promo, the episode promises to be a musical ride packed with intriguing conversations and candid reactions. The viewers can expect some riveting moments, as the host, Renil, swings between casual silliness and decoding their personal lives.
While sharing his thoughts about the chat show Tony Kakkar said, "It's always a pleasure to be invited on chat shows, it just brings the audience and us closer. And there are so many unexpected conversations we end up hitting, I love it!!
Yohani also added, "I haven't been on many chat shows, but being on By Invite Only alongside Tony Kakkar sounds a lot of fun. We both have music in common and that's more than enough to drive interesting conversation and hope Renil doesn't take our cases much(laughs)".
As Renil questioned the connect between Tony's sister and the career-switch from a music director to a popular singer, the singer responded by saying, "The amount I have been behind my sisters, Sonu and Neha and everything I have done in the process, I cannot even begin to tell you what I lost to make them stars."
Touching upon Yohani's career trajectory & the difficulties she had to encounter, Renil insisted she shared a few highlights, the singer-songwriter confessed, "I am not from a musical background. My parents are not into music. So, I had to learn from the bottom. I used to play in pubs for 5 hours, when I started."
As the promo came to a dramatic close, Renil expressed curiosity on Tony's relationship status. "I am single, yet a married man", Tony queerly responded.
The latest episode of the Renil Abraham-hosted celebrity chat show By Invite Only will go live on 2nd May 20223 only on Amazon miniTV, a service available through the Amazon shopping app and Fire TV for free.
Disclaimer: This story is auto-aggregated by a computer program and has not been created or edited by filmibee.
Publisher: Source link