Big Boss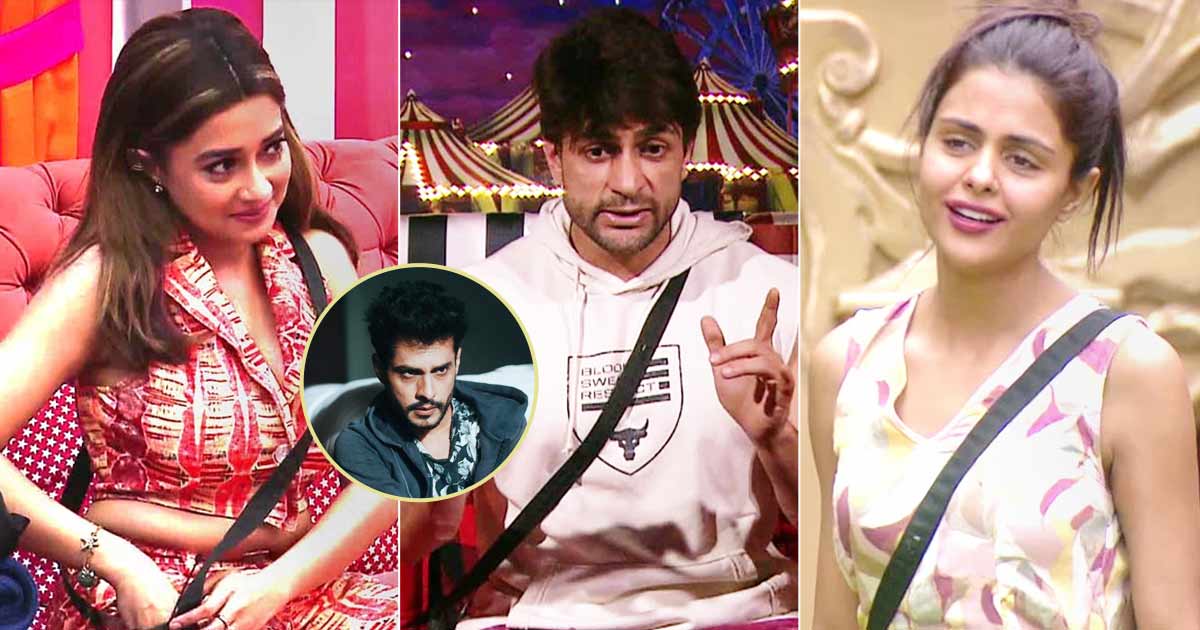 Jan 27, 2023
Tina Datta & Priyanka Choudhary Labelled Evil Twins By Netizens For Making Fun Of Shalin Bhanot's Mental State, Ex Contestant Shardul Pandit Too Calls Them Out
Bigg Boss is a show that has changed lives, moreso it changes the perception for years to come about actors. This season has been quite a game changer. We are only 3 weeks away from the finale & the competition is only getting tougher.
One of the most talked about contestants of Bigg Boss 16, Shalin Bhanot came in on the show as a second chance at life & won hearts with his antics & childlike innocence & also faced some flak for his alleged on & off relationship with Tina.
After Salman Khan warned Shalin of being played on by Tina, he straightened up & changed the course of his game & being averse to Tina Datta. Tina on the other hand joined hands with Priyanka Chaudhary & the two have been infamous for playing a dirty game by mocking Shalin.
Last week Shalin Bhanot had a mental breakdown on national television in the Bigg Boss 16 house where he spoke about his mental illness & has been prescribed antidepressants. The actor is having a hard time & is gradually trying to catch breath.
While Shiv & stan extended him an olive branch on humanitarian grounds, Tina & Priyanka are leaving no stone unturned to trigger his anxiety.
In the last episode, both of them were seen mocking his mental illness & calling it a game play. This enraged his fans & they took to Twitter to give this two a new name #EvilTwins.
Ex Bigg Boss contestant Shardul Pandit also took to Twitter to express his anger over the loose comments on mental health. He wrote, 'Depression & Anxiety can never be made fun of. Saw some contestants do that. Shalin, Stay strong.'
Some tweets read :
These #Eviltwins are making fun of @BhanotShalin mental health shame on both #TinaDatta and #PriyankaChaharChoudhary for provoking #ShalinBhanot for no reason @ColorsTV we want justice question both girls for their disgusting behavior #BiggBoss16

— Sha Rules (@shahzai37878216) January 26, 2023
Become more irritating now days#ShalinBhanot #ShalinBhanot𓃵 #BigBoss16 @OrmaxMedia #ShalinKiSena @justvoot@ColorsTV

— Official Shalin Bhanot FC (@ShalinTeam) January 26, 2023
#EvilTwins crossing All Limits

I heard Shalin Said BB Bas 1-2 or And i am back

We're Waiting For Old #Shalin

MORE POWER TO YOU SHALIN#ShalinKiSena #ShalinBahnot

— Roshan Singh (@singhrs1992) January 25, 2023
Bhai eviltwins nhi eviltrio
Karchana bhi to hai

STOP BULLYING SHALIN#ShalinBhanot https://t.co/BPi9k55GlV

— Sid fan (@iamteamsid) January 25, 2023
koi kitnaa jhootha ho skta haiii yrr! #EvilTwins 🤮#ShalinBhanot #ShalinBhanot𓃵 #BB16 #ShalinKiSena https://t.co/KMuE2kaypp

— Palak (@palaksaxenaa) January 26, 2023
Big boss 16 pls take action against #Eviltwins Priyanka, Tina they both have lost humanity.

Mr.@BeingSalmanKhan where Is now Humanity now ??
We with Shalin #ShalinBhanot𓃵 @BhanotShalin #BBKingShalin #ShalinKiSena @ColorsTV @justvoot @VootSelect #BB16 @OrmaxMedia

— Har har mahadev (@Diivyaa70907070) January 26, 2023
Really take a action on them these #Eviltwins Priyanka, Tina

Mr.@BeingSalmanKhan where Is now Humanity now ??
We with Shalin #ShalinBhanot𓃵 @BhanotShalin #BBKingShalin #ShalinKiSena @ColorsTV @justvoot @VootSelect #BB16 @OrmaxMedia https://t.co/dotHH6dif0

— LEGENDS LOVER (@LEGENDSLOVER3) January 26, 2023
#PriyankaChaharChoudhary it was so low to hit, calling out and making fun of #ShalinBhanot 's depression/anxiety. #BiggBoss16 #EvilTwins

— Official Shalin Bhanot FC (@ShalinTeam) January 26, 2023
When one of #Eviltwins #PriyankaChaharChoudhary gets out of word, she starts playing Woman Card.

Her entire personality is fake. #BiggBoss16 #ShalinBhanot𓃵 #Shalin

— Official Shalin Bhanot FC (@ShalinTeam) January 26, 2023
Must Read: Shark Tank India Season 2: Anupam Mittal Says, "Aapko Business Hi Nahi, Aapko Bharat Ratna Milega" After Entrepreneurs Pitched A Wheelchair Brand – Watch
Disclaimer: This story is auto-aggregated by a computer program and has not been created or edited by filmibee.
Publisher: Source link