Interviews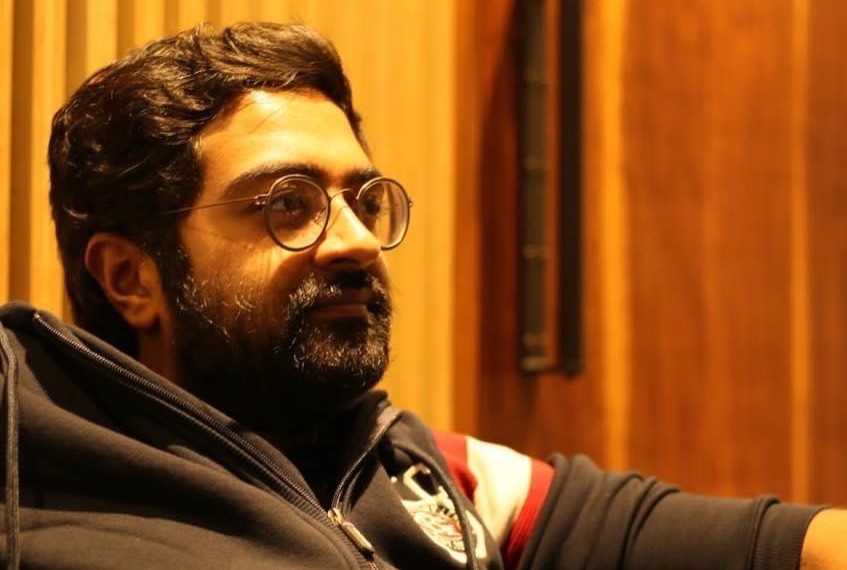 Apr 12, 2023
"This ten-year-long journey as a composer has been highly memorable" – Mannan Shaah – Planet Bollywood
On 12 April, 2013, 'Commando' released in theatres worldwide. The film featuring Vidyut Jammwal, Pooja Chopra and Jaideep Ahlawat in principal roles, emerged as a box-office success. The action thriller was produced by Vipul Amrutlal Shah and the first directorial venture (feature film) of Dilip Ghosh, a well-known name in the advertising and documentary space who had won the National Film Award – Special Jury Award /Special Mention (Non-Feature Film) for his documentary 'Children of the Silver Screen'.
The film also marked the debut of composer Mannan Shaah who was responsible for putting together all the songs for the film. The four-song soundtrack had a lot of variety and became quite popular. As the film completes ten years of its release today, Mannan revisits the memories associated with doing the music for the film and looks back at his journey as a composer in these years.
Was it a challenge to compose the music for an out-and-out action film?
The challenge was actually to do justice to the milieu of the film. The goal was to give a hint of the traditional folk culture of Punjab through the songs. The film was shot in small towns and forests. The music, therefore had to be rooted, and had to have an essence of the local folk music. It was a raw action film, completely desi at heart. All the four songs were woven around traditional ragas. 'Lutt Jawan', for instance, was based on Raag Sohini. That raag has a certain sense of joy to it. I created an underground pop song using it and got it sung by Dhruv Sangari, who is one of the best qawwals in our country. The song was wonderfully programmed by Ranjit Barot.
Was it difficult to find situations for songs in the film?
Not really. Once the script was narrated to me, I got a fair idea of how songs would be incorporated in the film. When Dilip (Ghosh) da heard 'Lutt Jawan', he okayed it immediately. The next song to be selected was 'Lena Dena'. All the four tunes were locked pretty quickly. Including 'Saawan Bairi' in the album was Vipul ji's idea. Among all the compositions I had played out to him, 'Saawan Bairi' was his favourite. There was a space for a dream sequence in the film. We decided to use this song there.
The song was shot at the famous White Desert and the Vijay Vilas Palace in Kutch district of Gujarat. When I visited the palace last year, I saw a big poster of the film. When I told them, I had composed 'Saawan Bairi', the staff members were very happy and took pictures with me. The song was shot in my native town and that's why it would always be special to me. I created this composition with a blend of Raag Yaman and Raag Todi, two of my most favourite raags. I had actually composed a part of this song when I was just eleven years of age.
Daler (Mehndi) paaji added a lot of value to 'Lena Dena' with his energetic rendition. 'Mungada' was my first association with Sunidhi Chauhan. It was arranged by Ranjit Barot and additionally programmed by late Aditya Paudwal, son of Anuradha Paudwal ji. Aditya was an absolute genius and one of the best musicians I had come across. I will always cherish the memory of working with him on the track. His passing away was a big loss to the music industry.
Though you are not credited as a singer on the track, your voice can be heard in 'Saawan Bairi'.
That's right (laughs). I was the backing vocalist on the song. The hook line ("Saawan bairi, saawan bairi….") was sung by me.
How did you decide to collaborate with lyricist Mayur Puri on the soundtrack?
Once I was listening to the music albums of films like 'Singh Is Kinng', 'Jannat', 'Race', and 'Pyaar Ke Side Effects'. I realized Mayur had a very good understanding of how to write Punjabi language songs and how to write a song for an action film particularly. His writing had always attracted me in some way or the other and I find his poetry very different and unique compared to other writers. He thinks out of the box. One of my favourite songs written by him has been 'Jaane Kya Chahe Mann' ('Pyaar Ke Side Effects') which was in a kajri format.
Mayur is one of the best writers and lyricists we have in the industry today. He understands the art and technicalities involved in lyric writing very well. I remember he wrote 'Lena Dena' in just a couple of hours and I loved the way the song was written, especially the lines, "Aise tujhe kaise main dil ki har gal samjhaawan, socha socha hai kya lab se na bayaan kar paawan. Main naa shaayar, main naa jogi. Nainon se hi baatein hongi….." Hopefully, we will work together again on an album very soon.
Before you started working as an independent composer, you assisted Pritam Chakraborty for a while. How was the experience of working with him?
I assisted him for almost two years between 2010 and 2011. This was a very hectic but extremely fun period in my life. In just two years, I assisted him on close to thirty films. Arijit Singh was working with him at that point of time. Bharat Goel, Antara Mitra and Dhrubojyoti Pukhan were some of the other people who were a part of his team then. He would deliver quality music despite dealing with last minute pressure. At that time, he was doing 18-20 films a year, so you can imagine the kind of pressure he was going through. Till the time a song would get released, he would keep looking for ways to make it sound better.
You also sang two songs for him in 'Kucch Luv Jaisaa'.
Yes! There was a certain way in which I had sung 'Thoda Sa Pyaar' and Pritam da had loved it. The film actually released a few years after this song was recorded. The texture of my voice had undergone quite a bit of change by then. When I dubbed the song again, Pritam da told me that my voice lacked the innocence it had.
When I suggested him to use the track we had recorded earlier, he was against it as well as he thought it would sound stale now. He went on to do something which left me amazed. Keeping my voice in mind, he changed just one note in the composition and the entire song was sounding very different now. I dubbed the song again and he was very happy with the output this time around.
How, do you think, the music in Hindi films has changed or evolved in these ten years?
I strongly believe that we have not stuck to the roots of our music. The most long-lasting music of our industry was the kind that was made in the golden age of Hindi cinema. That is because the composers, who were working back then, stayed true to their roots. There was purity in the songs which is missing now. The more honest and pure we are as human beings and composers, the better will be the quality of our songs.
There are more than 200 raags but we are still not creating music that matches up to international standards. The folk music culture in all the different states of our country is so rich and beautiful. We are stuck to a certain template and not trying to create anything fresh or different. We must work towards surprising the listeners and creating melodies that stand the test of time. There are very few filmmakers today who understand the value of good music.
How do you look back at your journey so far?
This ten-year-long journey as a composer has been highly memorable. I am grateful for all the opportunities I have got. Apart from composing for films, I also became a movie producer with 'Roop Nagar Ke Cheetey'. I am on the verge of producing another film. I will also be releasing a few singles as a composer soon. After spending ten years in the industry as a composer, I want to give back something to the audience which has given me so much love. I am working on a project with the differently-abled community. Working on the project with them has been a magical experience so far. The first band I ever performed with had visually impaired musicians. I was the lead vocalist of that band. The band is called Udaan now.
Disclaimer: This story is auto-aggregated by a computer program and has not been created or edited by filmibee.
Publisher: Source link