Movies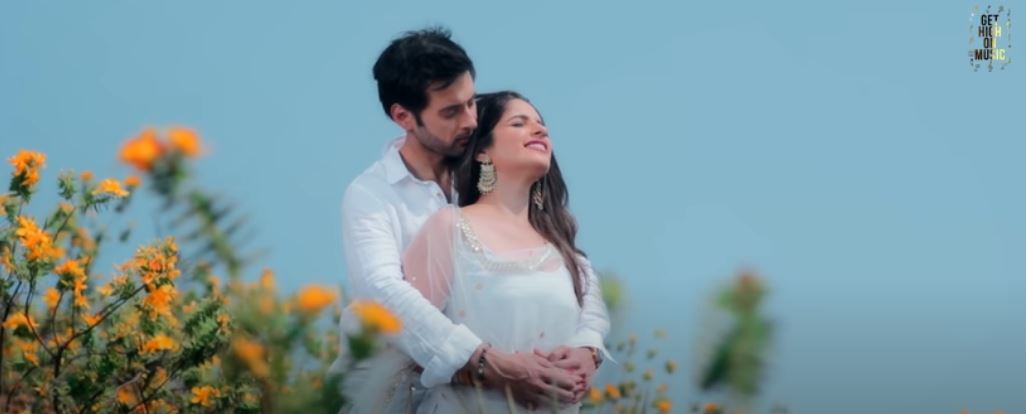 May 8, 2023
Thejaswini Sharma, Kovid Mittal's single feels so personal – Beyond Bollywood
No big label, stars, yet this little gem strikes a chord with millions of people who never had the courage to bare their heart.
By Mayur Lookhar
Why do most Bollywood films fail today?  One of the plausible reasons is the failure of these films to forge a strong emotional connect with the audiences. In times like these, there comes a single which shows the way.
No big music label, no big composers/singers, no starry faces, yet unheralded song Awaara Hoon [2023] has struck a deep emotional connect with millions of people who don't / didn't have the courage to express their feelings. The man now yearns to see that lady once again. He dreams about her. He is fortunate to meet her, but it's all too late.  The parting shot of the single aptly says, "Don't wait till it is too late". Now this mere line is enough to leave millions emotional.
Produced by Get High on Music, Awaara Hoon is penned and composed by Dharamvir Singh, and it is crooned by Bharat Biswa. These names don't ring a bell but the duo have succeeded in giving a nostalgic number. Jeez, this feels too personal.  The makers claim that it is based on a true story.
The song features budding Kannada actress Thejaswini Sharma, who was recently seen in English Manju [2023], and unheralded actor Kovid Mittal [intriguing first name].  The latter's character first saw Swati [Sharma] at school in 1999 and since then he was fascinated by her.  The boy never had the courage to speak to the girl. It's difficult for these actors to turn back the clock but maybe Sharma could have removed that nose ring. We're not sure how school girls have pierced nose? The boy-turned-man does get to see the lady again 13 years later, but once again, he doesn't have the courage to speak to her.
Another decade goes by before they bump into each other. The man still lacks courage, but it's the woman, now a doctor, who recognizes him.  What transpire next is the stuff of classic [poignant] love stories.
Awaara Hoon borrows its tile from a classic Raj Kapoor song.  Beyond that, the two songs are poles apart.  The contemporary song forges a strong emotional connect. The lyrics aren't classic poetry, but they shine for their simplicity. Honestly, Bollywood today largely struggles to come up with such simple, rhyming lyrics too.  Simple lyrics and equally simply singing. Bharat Biswa sets the mood with his fine, mellow tone, backed by Dharamvir Singh's soothing score. Another impressive thing about the single is the picturesque locales of Mangalore. The aerial shot [dream sequence] of Kovid and Thesjawini on a humble boat is a treat for the romantics.
From lyrics, to music, singing, visuals and expressions, Awaara Hoon captures your imagination.  Though a song, it feels like watching a film story in these four minutes and four seconds.
The single feels personal and so it is natural for us to tune into Awaara Hoon. Do you have a similar experience to share? Watch the song below.
Disclaimer: This story is auto-aggregated by a computer program and has not been created or edited by filmibee.
Publisher: Source link