Interviews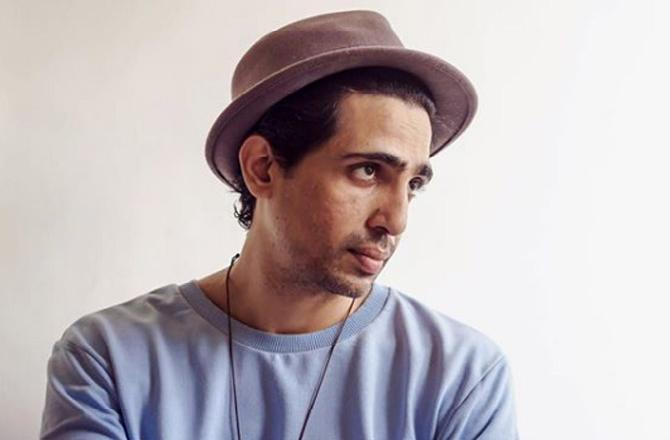 Oct 28, 2023
"The last couple of months have been extremely rewarding for me" – Gulshan Devaiah
In a career spanning more than a decade, Gulshan Devaiah has played a variety of characters. From the reckless KC in 'Shaitaan' to the upright Devilal in 'Dahaad', most of the characters played by him have left an indelible impression on the consciousness of the audience. Abhishek Banne from 'Duranga', however, is very different from any other character the actor has portrayed in his career. The second season of the Zee5 show dropped recently and Gulshan, yet again, has been getting accolades for his portrayal of this multi-layered character.
In the first season of 'Duranga', at least in the initial episodes, the audience was constantly wondering as to what they should make of Abhishek Banne. They were not sure whether to like him or despise him. Did you have to adopt a different approach to play a complex character like this?
No, we did not follow any different approach. In season 1, there was a clear duality to the character. While he is not a killer, the audience thinks he is. This is also because he has assumed the responsibility of a murder somebody else committed in self-defense. Also, his father was a psychopathic killer. All these things lead people towards believing that he is a killer. He uses the perception to his advantage at times. He is also a married man and a father to a little girl. He is suffering from a certain psychological condition and is not able to express his emotions. He is leading a normal life until the copycat killer comes around.
In the first season, you see him using the fact that some people from his past are intimidated by him to his advantage. While he tries to trace the copycat killer, he doesn't want to do any harm. In the second season, the audience is well-aware of who Abhishek is. That's why you don't see him intimidate people that much. Now, he is driven by the need to clear his name. He starts to feel emotions which he has never felt. From the first season to the second season, the character goes through a natural progression.
While playing a character which is supposed to deceive or confuse the audience, do actors use any special trick or device?
Yes, we do use certain devices. Some of these devices are incorporated in the writing process. This is done for the sake of entertainment. In the first season, for instance, the character has a sense of mystery around him which appealed to the audience. Once Sammit Patel wakes up, it is quickly established that he is the accomplice. So, now the audience knows who the accomplice is. From this point, the excitement lies in finding out how the other characters in the show stumble upon the big reveal.
Did you see 'Flower of Evil', the Korean series which 'Duranga' has been officially adapted from?
No, I have not even seen a scene from the show. Last year, after our show released, I just watched the trailer of 'Flower of Evil'. It was a very conscious decision to not watch the show. I wanted to have a fresh perspective while shooting for 'Duranga'. Even Rohan (Sippy), Drashti (Dhami) and most people involved in the show didn't watch it. We didn't want to be consciously or sub-consciously influenced or affected by how the original series was made.
While working on a film, you follow the vision of a director. A series, which is divided into multiple seasons, often ends up being helmed by two or more directors. The first season of 'Duranga' was directed by the late Pradeep Sarkar and Aijaz Khan. In the second season, the directorial reins were handed over to Rohan Sippy.
Pradeep dada directed the first two episodes of the first season. Both the seasons were consistent in their tonality as we had a wonderful showrunner in Goldie Behl. A series is largely defined by the vision of its showrunner who chooses the directors and puts everything together. Pradeep dada, Aijaz and Rohan had their distinctive styles. Pradeep dada would, at times, take complex shots. He liked taking shots which involved a lot of camera movement. However, they were all trying to serve the sensibilities of the showrunner.
The second season was dedicated to Pradeep Sarkar. Do you have any special memory of working with him during the first season of the show?
Pradeep dada was always a revered professional in our business. While I always loved his work, I got the opportunity to meet him for the first time while working on this series. He was very jovial and funny. I used to do fist bumps with him. While working on this show, he was very ill and could barely walk. He was on a wheelchair and had difficulties climbing up the stairs. Even though his body did not have any energy, his mind was highly energetic. Before the shoot commenced, he got all the principal actors to do a vocal performance of the first two episodes in a studio setup in his office. This was his way of making us familiarize with his sensibilities and getting us ready for the shoot. I had never done something like that, so it was a very unique experience for me.
'Duranga' had a very different tonality and essence from most of the work you had done in the past. It was, as some would say, an edge-of-the-seat thriller designed to please the masses.
Yes. The makers were clear about making a show that would have a wide appeal. The writing was one of its biggest strengths. Charudutt Acharya is a highly experienced and respected writer and had worked with Rohan and Goldie in the past. He did a splendid job of adapting the original series and writing something that would appeal to the Indian audience. There is limited possibility of the events, which are depicted in the show, taking place in real life. It was always meant to be an edge-of-the-seat thriller that would keep the audience entertained.
Recently, you shared a post on social media about feeling gratitude for having so many successes this year. Do you think 2023 has been one of your best years so far?
I think so. The last couple of months have been extremely rewarding for me. 'Dahaad' and 'Guns & Gulaabs' received a lot of appreciation. The initial response to the second season of 'Duranga' has been very good. I also did a film called '8 A.M. Metro' which couldn't get a wide release. Whoever watched it had good things to say about it. It had a beautiful story. I have a lot of gratitude in my heart for all the love and appreciation I have received in the last couple of months. As an actor, you can do your best but you have no control over the outcome. When something becomes successful, it also helps your career.
Disclaimer: This story is auto-aggregated by a computer program and has not been created or edited by filmibee.
Publisher: Source link