Review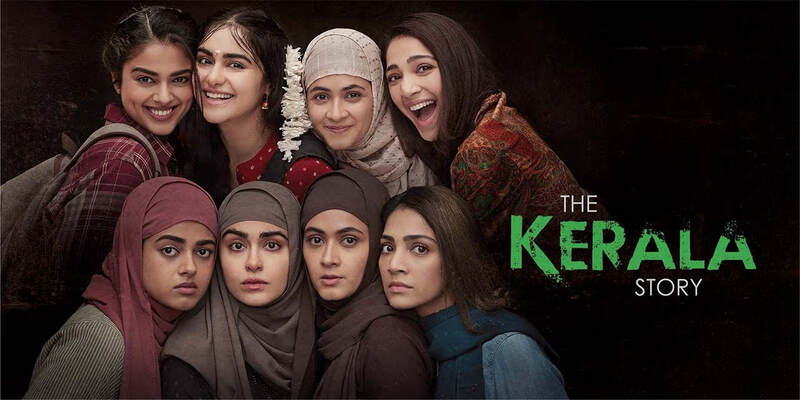 May 5, 2023
The Kerala Story Review – Bollymoviereviewz
Average Ratings: 2.42/5
Score:60% Positive
Reviews Counted:6
Positive:3
Neutral:1
Negative:2
Ratings: 1/5 Review By: Shubhra Gupta Site: Indian Express
The film itself is nothing but a poorly-made, poorly-acted rant which is not interested in interrogating the social complexities of Kerala, an India state proud of its multi-religious, multi-ethnic identity. All it is intent upon is creating the most simplistic, paper-thin characters to tell us that Kerala is in danger because its innocent, naïve Hindu and Christian girls are being swayed by evil Muslim men, and radicalised to the point of no return.
Visit Site For More
Ratings: 3/5 Review By: Navneet Site: News18
Sen's screenplay largely concerns itself with how the alleged entrapment of Hindu girls work. For those unaware, the term 'love jihad' was first used by the Catholic Church in Kerala. He blames deracination for their predicament. His analogy seems to suggest that atheists and Hindus, who have no particular interest in their religion, tend to get radicalized faster that those who are practicing believers. The film is two hours long and is more or less engaging throughout.
Visit Site For More
Ratings: 2.5/5 Review By: Vinamra Site:Firstpost
The Kerala Story turns too melodramatic and manipulative due to the excessiveness of its background score, which literally highjacks the actors' performances to inform us about the intent and turmoil of the characters. Even the glimpses of the real victims and their footages in the end isn't convincing enough to create that uncomfortable stir that was required for a story this horrific. It's always great to have debates around films and whether they are well-made or not, whether they are propaganda or not, but just like great intents, great debates don't make great movies either.
Visit Site For More
Ratings: 3/5 Review By: Ronak Site: Times Of India
At certain points, the film feels more like a tutorial of radicalization than entertainment for the audience. It also goes to extremes to make its point, and that could be quite unsettling for audiences belonging to various communities in our country. After watching 'The Kerala Story,' you may be left with several questions about the current state of the country. This thought-provoking film is disturbing and surely manages to leave an impact.
Visit Site For More
Ratings: 3.5/5 Review By: Amandeep Site: ABP News
The Kerala Story' follows a documentary feature format and thus a lot of back and forth movement between the past and present, and between landscapes.'The Kerala Story', in that regard, is very-well cut. The parallel storylines of past and present is pretty well-balanced with the makers sometimes extending scenes and sequences of brutal violence, rape and exploitation to hit home the agony of the women affected by it. The screenplay of 'The Kerala Story' is also quite engaging and keeps you hooked until the end of the film.
Visit Site For More
Ratings: 1.5/5 Review By: Umesh Site:Koimoi
The Kerala Story is manipulative storytelling at its best, and that isn't good. Be a clever audience and ask questions about the content you are watching. Mark its relevancy and check whether it's substantial. If not, run far away from it, and don't let it have any share of your brain.
Visit Site For More
Also Try:
Kisi Ka Bhai Kisi Ki Jaan Advance Booking
Salman Khan Box Office Collection
Top 10 Most Watched Web Series in india
Top 10 Best Hindi Web Series of 2022 in India
The Kerala Story Plot:
A converted muslim women Fatima Ba narrates her ordeal of how she once wanted to become a nurse but was abducted from her home and manipulated by religious vanguards and turned into an ISIS terrorist and landed in Afghanistan jail.
The Kerala Story Release Date:
21 April 2023 straight to Theaters
The Kerala Story Cast:
Adah Sharma
Yogita Bihani
Sonia Balani
Siddhi Idnani
The Kerala Story Director: 
Sudipto Sen
The Kerala Story Producer: 
Vipul Amrutlal Shah
The Kerala Story Production Companies:
Sunshine Pictures
The Kerala Story Distribution Companies:
Vipul Amrutlal Shah Production
The Kerala Story Run Time: 
2 Hour 18 Minutes (138 minutes)
Read More About Celebs:
Salman Khan | Shahrukh Khan |Aamir Khan | Ranbir Kapoor 
 Hrithik Roshan | Akshay Kumar
Rajeev Masand , Taran Adarsh, Komal Nahta , Anupama Chopra Reviews are awaited for this movie
Disclaimer: This story is auto-aggregated by a computer program and has not been created or edited by filmibee.
Publisher: Source link