Interviews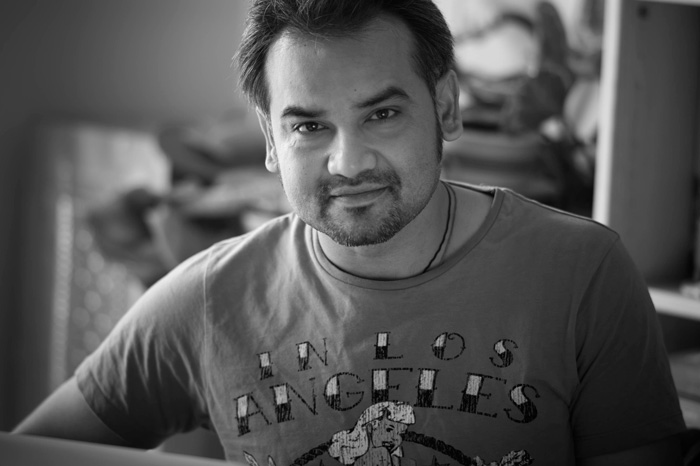 Aug 27, 2023
"The Jengaburu Curse is a story of our times" – Nila Madhab Panda
The Jengaburu Curse, which recently started streaming on Sony LIV, marks the debut of National Award winning filmmaker Nila Madhab Panda in the streaming space. The seven-episode series, which talks about human greed and its impact on the environment, was marketed as the first piece of content to be made in the climate-fiction or cli-fi genre.
In this interview, the filmmaker talks about the show, why making a long-format series is more challenging than helming a film, shooting action sequences in tough situations, getting back to documentaries and more.
In an interview, you stated that making a long-format series was a challenging process. Why did you say that?
In terms of grammar and storytelling, a long-form series is a tough format. It's quite challenging to follow the arc of the story over multiple episodes. Since I was both the showrunner and director of 'The Jengaburu Curse', the process was all the more challenging.
'The Jengaburu Curse' has been written by Mayank Tewari who has to his credit films like 'Ragini MMS' (2011) and 'Newton' (2017) and shows like 'Bard of Blood' (2019) and 'Delhi Crime' (2022). Why did it take three years to put the script together?
We had to do extensive research and that took a lot of time. The narrative was based on legends we had grown up hearing about. The challenge was to create a fictional narrative out of it and deliver an important message effectively. Mayank is a brilliant writer and he did a brilliant job with fleshing out the screenplay.
The action in the series was quite well-choreographed. It was realistic but had a scale to it as well.
Shooting the action sequences was quite difficult. We shot the action sequences on locations like construction sites, mining areas and underground facilities. I wanted the action to look raw and organic. 
The show has also created a new genre called climate-fiction or cli-fi.
Yes! Nobody had made a film or a show in this genre earlier. Though our show was based on popular legends, it was a fictional story whose objective was to raise awareness around issues affecting the climate and environment and its impact on our future. It is a story of our times. I want to explore this genre further.
The casting of the show was one of its major highlights. While veterans like Nasser were brilliant as usual, newer actors like Faria Abdullah, too, pitched in with fine performances. 
I can't be thankful enough to Mukesh Chhabra for putting together a brilliant cast for the show. Apart from professional actors, we also cast individuals from villages and tribal areas to lend a certain authenticity to the show.
You started your career as a documentary filmmaker. The advent of streaming platforms has made documentaries much more accessible for the audience.
Yes! That's a wonderful thing. More number of people are watching documentaries today. I am planning to get back to making documentaries.
What are you doing next?
I have not finalized anything as yet. I am not sure if I will be making a film or a series next. We are developing a few stories at the moment.
Disclaimer: This story is auto-aggregated by a computer program and has not been created or edited by filmibee.
Publisher: Source link