Interviews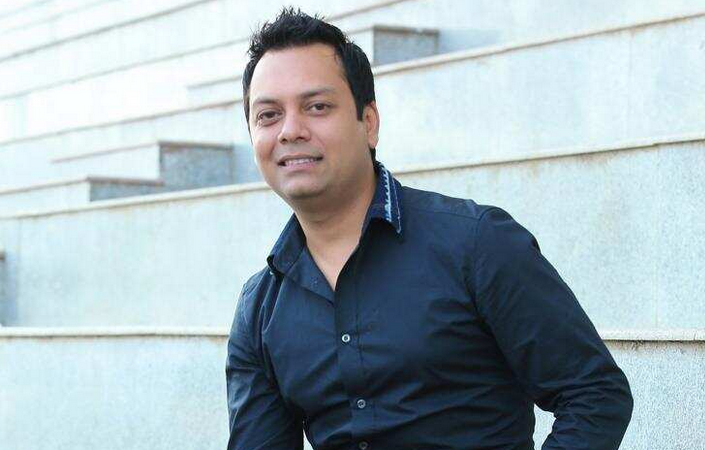 Jul 31, 2023
"The audience should not feel that you have made a film twice" – Zeishan Quadri
Zeishan Quadri wears multiple hats and wears all of them pretty well. The actor, who is also a writer, director and producer, rose to prominence with Anurag Kashyap's cult gangster drama 'Gangs of Wasseypur 2', has recently been in the news for his layered performance in director Ali Abbas Zafar's 'Bloody Daddy'.
In this interview, he talks about his eventful journey in the Hindi film industry, the challenges an outsider faces in the industry, working with Shahid Kapoor, the status of 'Gangs of Wasseypur 3', collaborating with Anurag Kashyap and more.
'Bloody Daddy' marked your first collaboration with director Ali Abbas Zafar. How was the experience of working with him?
It was an incredible experience! Ali is known for making big, commercial films. Therefore, I thought he would spend a lot of time in setting up every shot and do things intricately. However, I was surprised to see him working extremely fast. He would plan each and every thing in advance and was extremely organized during the course of the shoot. It was a big crew but he handled everything amazingly well.
It was also the first time you worked with Shahid Kapoor.
Yes, most of my scenes were with Shahid. We bonded very well. I hope to work with him again on another project soon.
Recently, 'Halahal', a film co-written and co-produced by you, is being discussed extensively on social media. It was directed by Randeep Jha who directed two of the acclaimed shows, 'Trial By Fire' and 'Kohrra', to have released this year. The film released in 2020, received a lot of acclaim but seems to be finding its audience now.
Humein sab kuch waqt ke baad hi milta hai (laughs). The film was not promoted very extensively. However, it got a good response from the audience. I still get messages from people telling me how much they loved the film.
The film revolved around a medical scam. Apart from bring one of the producers on the film, you also co-wrote it. How and why did you decide to make a film on this subject?
I was discussing a few subjects with Eros Now. We ended up finalizing this subject. They gave me complete freedom while writing and developing the script. Later, they asked me to produce it as well. I had known Randeep for a long time. I was sure he would do a very good job with it.
You have stated that crime comedy and black comedy are your favourite genres.
I am mostly attracted to the humour in crime. I have always been fascinated by scenes in films where people are scared but you also see things happening which you smile. Creating humour out of a tense situation is quite challenging but fun.
One often comes across reports stating how people get inspired by films revolving around violence and crime and end up engaging in criminal activities themselves. What are your thoughts on this?
People become what they want to become. They get influenced by the society and the environment they grow up in. It is wrong to blame films for the crime taking place in the society. Through our films, we are not glorifying criminals. If we show them committing crimes, we also show them being punished for the same.
You were born and brought up in Wasseypur which is a part of Dhanbad in Jharkhand. The Shah Rukh Khan – Pooja Bhatt starrer 'Chahat' was the first film you watched in a theatre after bunking school. You graduated with a Bachelor in Business Administration or BBA from Meerut and then, went on to work in a call centre in Delhi for a year and a half. Why did you take up a job in a call centre before coming to Mumbai?
At that time, you needed money to find a job. After I finished my graduation, my parents wanted me to do an MBA. Instead of applying for an MBA course in a university, I thought of doing a job for a while. During that time, the call centre space was booming. The plan was to work for a short period of time and save some money. However, I ended up working there for a year and a half. There came a time when I felt that I have lost a lot of time already and need to work towards achieving my dream of becoming a Hindi film hero. I quit my job and arrived in Mumbai with my savings.
You came to Mumbai in the year 2009 and met Anurag Kashyap the same year. You tried to meet him at his office but faced a lot of obstacles in the process. You found out that he was doing a play as an actor and went to meet him at Prithvi Theatre. Soon, you were writing 'Gangs of Wasseypur' for him. You didn't have to wait too long to get work.
Struggle is of two kinds. One is the financial struggle and the other struggle is to get good work. Mumbai is a very expensive city, so you need a certain amount of money to sustain. The struggle to get good work lasts throughout your life. If you are passionate about your craft, you will keep struggling to get better at it. Actually, it's not a struggle. There are targets or goals you need to achieve. As an artist, you should enjoy the journey you are going through.
Though you are from Wasseypur, you had to do a lot of research while writing the script as the story unfolded from the 1940s. Which was the biggest challenge you faced while working on the two films?
Doing research was the toughest part as we were writing about different time periods. It took us a while to get all the source material. When you meet two people involved in a situation, each of them will tell you a different story. You have to verify things and ensure that things are showcased as accurately as possible. Working with Anurag sir was a wonderful experience.
'Meeruthiya Gangsters', your first film as a director, released in the year 2015. How was the process of putting together this film?
Making your first film is never an easy task. From arranging the finances to getting the right cast on board, everything is a challenge. However, it is also a very special feeling. I thoroughly enjoyed the process of making my first film.
You had stated in an interview how you are conscious about not repeating elements used earlier in your films.
It is very important. The audience should not feel that you have made a film twice. I watch a lot of films to ensure the films that I write or direct are fresh. In the industry, people are always moving around with references. They try to reuse a formula that seems to have been successful. Things go downhill when references come into the picture.  
As a writer and actor, you worked on several projects that either got shelved or never saw the light of day. You wrote 'Madam Ji' for Madhur Bhandarkar which he wanted to make with Priyanka Chopra. You developed a script for Fardeen Khan's production house which was called 'Firauti'. Films like 'Doctor Don' and 'Rock N Roll', too, couldn't be made. You played the negative lead in director Sajid Ali's 'Banana' which never released despite being completed.
I am still trying to make 'Rock N Roll'. These things keep changing in the industry. I had finished working on the script of 'Madam Ji' but it could not be made for some reason. You have to make peace with these things. All this is a part and parcel of being in the industry.
Actor, writer, producer, director – how do you manage to do so many things?
I make it a point to do one project at a time. I remain focused on one thing and that's why things never get mixed up.
Is there something you have prioritised over the others?
There was a time when I had prioritized writing and producing films. However, I am not I am taking a lot of projects as an actor.
When do you plan to direct a film next?
Maybe, it will happen this year. I am waiting for the release of a series in which I have acted. I am also in the process of writing a script.
You have mostly written or made films based in places you have lived or spent some time in.
Yes! You can make films about places and things you have an understanding of. Tomorrow, I could make a film set in London but I will have to do a lot of research on it.
You came to Mumbai without any background in cinema and managed to leave a mark on your own merit. What would be your advice to somebody wishes to get into films?
You should never think about the past and say, "I wish I could have done that". You should make an attempt to fulfill your dreams. You never know when something works out for you.
Disclaimer: This story is auto-aggregated by a computer program and has not been created or edited by filmibee.
Publisher: Source link