On Sunday night, Taylor Swift watched another game of her rumored love interest Travis Kelce. Taylor Swift's  friends Hugh Jackman, Ryan Reynolds, and Blake Lively attended this time. Continue reading!
Rumors of Taylor swift dating Travis Kelce have sparked a media frenzy, despite the fact that both of them have remained tight-lipped regarding the status of their relationship.
Taylor Swift And Her Friends Watch Travis Kelce's Match
Taylor Swift attended a Kansas City Chiefs NFL game last week to cheer on her rumoured boyfriend, Travis Kelce. And now Taylor Swift is in New York, watching Travis' team, the New York Jets, with her friends and Hollywood A-listers like Ryan Reynolds, Blake Lively, Hugh Jackman, Sabrina Carpenter and Sophie Turner also joined Swift and her entourage. Kelce's Kansas City Chiefs took on the New York Jets at MetLife Stadium in New Jersey.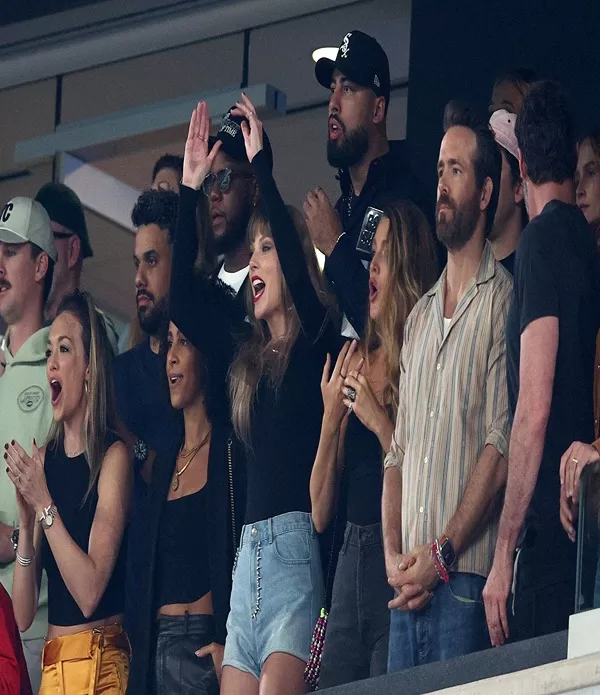 Taylor Swift attended her second game to support Kelce. She sat in the VIP box at Arrowhead Stadium with his mother, Donna, during the game against the Chicago Bears last weekend.
The Lover singer was spotted wearing a black long-sleeved shirt and blue denim shorts with glittering studded rhinestones around the zipper and one pocket. Her glam look was completed with red lipstick. In widely circulated videos, she was seen entering the stadium's security section with actors Ryan Reynolds, Blake Lively, and Hugh Jackman.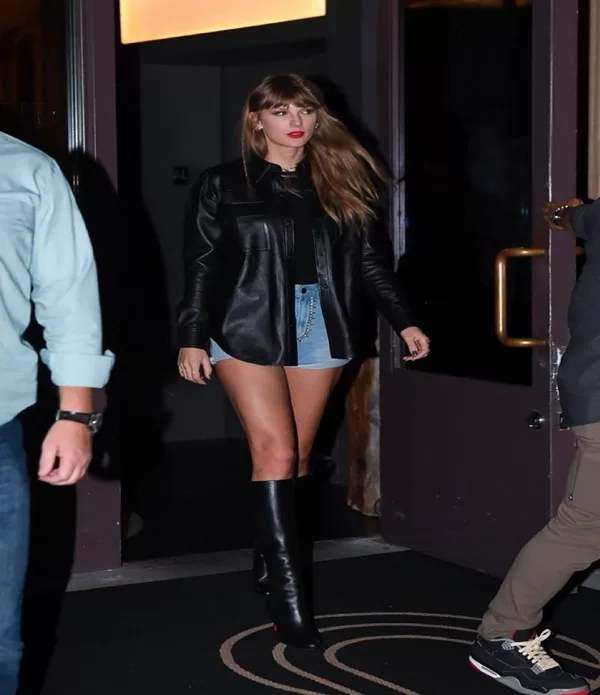 Watch Video
Taylor Swift and Sophie Turner with friends leaving the stadium together after the Chiefs game 🥹 pic.twitter.com/4tjHb3IIZM

— Taylor Swift Updates (@SwiftNYC) October 2, 2023
Travis Kelce Talked About Taylor Swift
He invited Taylor to last week's match after attempting and failing to gift her a friendship bracelet at her Eras Tour stop in Kansas City.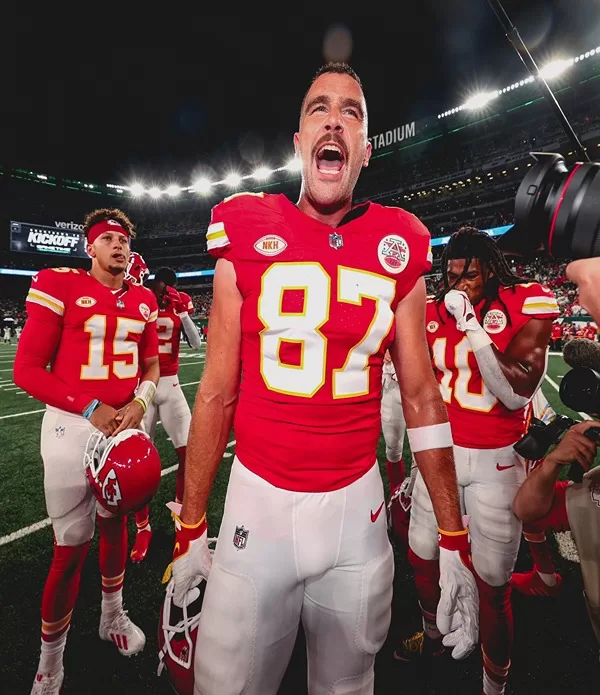 Travis stated on his New Heights with Jason and Travis Kelce podcast earlier this week that Taylor 'looked terrific' throughout the game. "Everyone was talking about her in a positive way," he said. Additionally, it was a perfect day for Chiefs fans. We script everything, ladies and gentlemen."
Kelce spoke on his podcast New Heights on Wednesday about the hysteria her game attendance produced and his future aim to be a little more low key as they get to know each other. "Exactly what's real is it is my private life, and I would like to respect both of our lives," said him.
Taylor Swift's Friendship With Blake Lively And Ryan Reynolds
Swift is well-known for her friendship with Lively and Reynolds. The trio has spent summers together at Swift's Rhode Island retreat, and in her 2020 Folklore album, Taylor revealed the name of Blake and Ryan's third child, 'Betty,' in the single 'Betty.'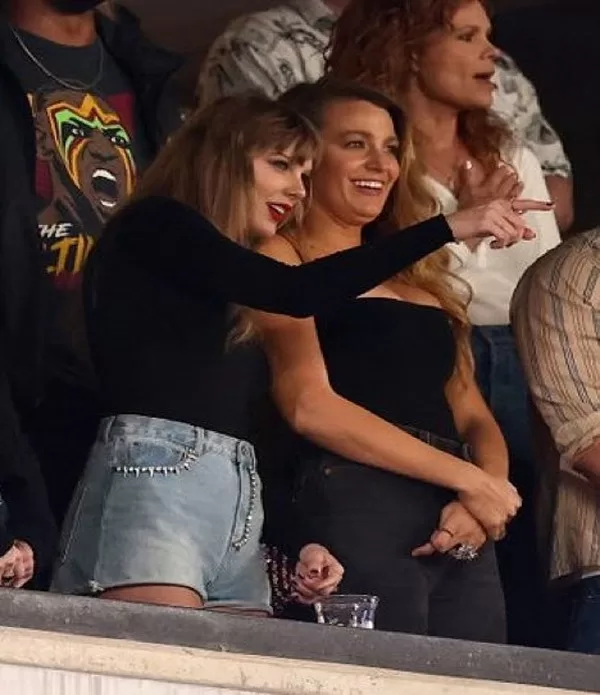 In the song, she also included the names of their other two children, Inez and James. Swift's music video for 'I Bet You' was even directed by Lively.