Gossips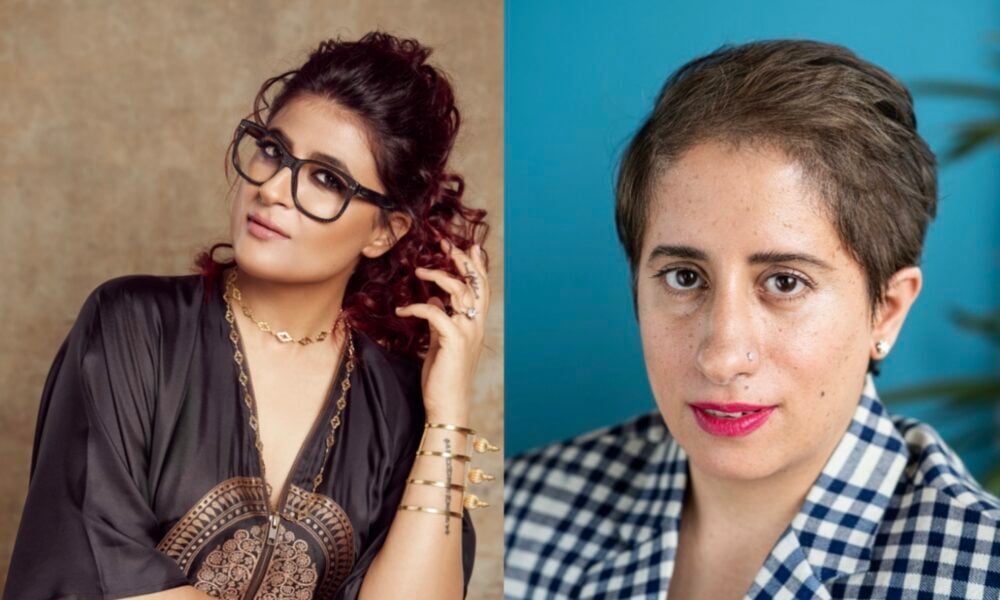 Jan 23, 2023
Tahira Kashyap Khurrana collaborates with Guneet Monga on a new film
Right after directing her first feature film, which is slated to release this year, Tahira Kashyap Khurrana is onto making her next with Guneet Monga. The two women are known to create films that leave the audience with a smile, let them ponder over life a little deeper and celebrate the little joys. Both the filmmakers enjoy a shared vision of creating content-driven cinema. While Tahira and Guneet have earlier collaborated on a short film 'Pinni,' which is a part of "Zindagi Inshorts" on Netflix, the dynamic duo has announced their second film together. The film shall be produced under Guneet's banner Sikhya Entertainment.
Tahira is known to pick the vulnerabilities and complexities of human life and transform them into soul-touching content be it her books or her films. A self-confessed, inherent storyteller, Tahira's work is celebrated globally for her solemn depiction of women in a hilarious manner. Marking her fabulous 40th birthday, the gifted writer, director announced her next film with Guneet Monga's Sikhya Entertainment.
Tahira adds, "Guneet is an incredible collaborator, a maverick in making special stories seen and heard. I have immense respect for her in the way she trusts a director's vision and lets the story fly. I had the most beautiful experience while working on our short film and I think the both of us sort of made a pact in an unsaid way of collaborating on many things together in future. Our energies were so synced, and I am elated that the vision we had is now becoming a reality and we are coming together with a film that we both truly believe in."
Guneet further added, "Tahira is a really good writer with a deep understanding of human relationships. She is able to convey these intimate connections through her nuanced writing. As a production house, we were drawn to Pinni (Short Film) because of the subtext alongside a truly empowering story. Her view of this world and her understanding cuts across classes. Tahira's approach and sensitivity is what I truly find fascinating.
We are looking forward to collaborating with Tahira as a writer and director on her next feature, and we hope this is the start of many more features together."
Tahira and Guneet have also collaborated earlier on Indian Women Rising, a cinema collective to support and empower Indian female talent in the film industry. Tahira has recently completed her debut feature film, "Sharmajee ki beti" as a director.
Disclaimer: This story is auto-aggregated by a computer program and has not been created or edited by filmibee.
Publisher: Source link