Movies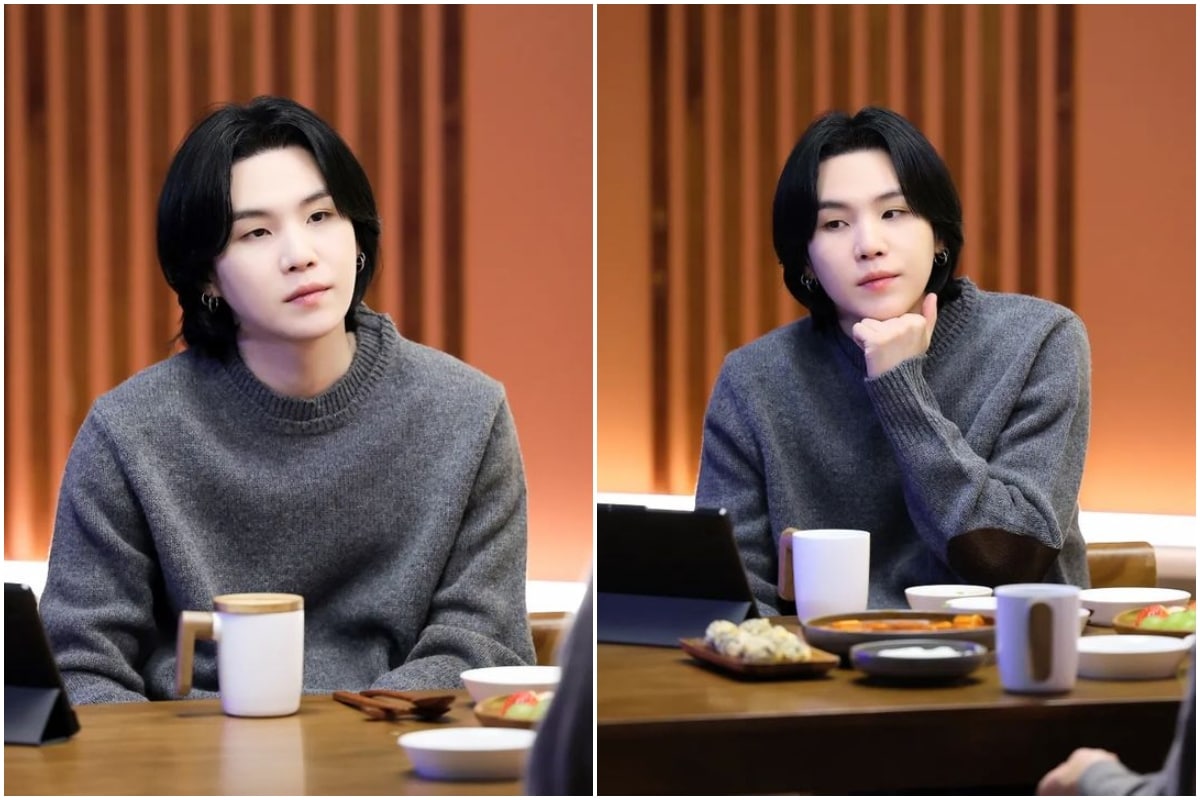 Mar 8, 2023
Suchwita to Solo Tour, Activities BTS Member Suga has Lined Up Before Leaving for Military
BTS member Min Yoongi is celebrating his 30th birthday today.
From his talk show Suchwita to his solo tour, Min Yoongi is leaving behind a lot of content for the BTS ARMY to fall back on when he joins the military.
Min Yoongi aka Suga, the legendary rapper of BTS, is celebrating his 30th birthday. While it is an exciting day to shower him with love and appreciation, it is also time for the ARMY to prepare for his inevitable upcoming hiatus for mandatory military service. But before we get teary-eyed, let's take a look at all the amazing things Suga has been up to recently. From becoming the global ambassador for Valentino to releasing his own solo project, Suga has been killing the game with his incredible talent and unique style. Whether he's gearing up to spit fire on stage or melting everyone's hearts with his gummy smile, Suga has been making unforgettable memories with ARMYs all over the world.
Suchwita
During the ongoing hiatus of BTS, fans are in for another treat as Min Yoongi, the rapper of the group, launched a new talk show called Suchwita. A preview of the show was released on YouTube on November 28, 2022, featuring Suga and his first guest, Kim Namjoon aka RM. The talk-show type content showcases Suga's talents as he converses with people from various fields, discussing music and a wide range of topics, while enjoying a drink. The show premiered on December 5, 2022, at 10pm KST, just days after the release of RM's debut solo album, Indigo. Members of the ARMY can watch new episodes on the BangtanTV Channel on YouTube. With his charisma and talents, Suga's new show promises to be a delightful experience for fans.
Upcoming Solo Tour
Min Yoongi has given fans some of the most impressive solo hits, including two mixtapes under the alias Agust D. With BTS taking a break from group activities, Suga announced that he is embarking on his first solo tour abroad. He shared the tour dates and cities on his official Instagram handle. He will be kicking off the tour in the United States in April, with performances in Belmont Park, Newark, Rosemont, Los Angeles, and Oakland. He will then move on to Asia, with shows in Jakarta, Bangkok, and Singapore. Suga will return to Korea for two concerts at Jamsil Indoor Stadium in Seoul, followed by a performance in Japan, although details have not yet been updated for the location. Unfortunately, India is not on the list of tour destinations at this time. Members of the ARMY can look forward to his upcoming performances in different countries from April until June.
Valentino's Brand Ambassador
The rapper broke the internet when it was announced that he has been appointed the global brand ambassador for the Italian luxury fashion house, Valentino. The K-pop sensation announced the news on his Instagram account to his legions of fans. The behind-the-scenes photos from Suga's shoot with Valentino showcase the rapper in two strikingly different outfits. In the first photo, he's dressed entirely in black, while in the second, he sports a vibrant pink and white ensemble. Suga also penned a caption that read, "Happy to be the new brand ambassador for Valentino. Please look forward to my journey as DiVas!"
Photo Folio
The BTS star once again made waves with his latest project. From becoming the global ambassador of Valentino to camping in the desert, every project that he works on is a rollercoaster ride from start to finish. As the final member to join BTS' 'Me, Myself & ' project, Suga teased a concept revolving around a desert getaway. His release for the group's 8-photo-folio pictorial, 'My, Myself, &,' is a short version of 'Wholly or Whole Me' dropped on YouTube. The concept of the video was based on the idea of feeling entirely oneself, and for Suga, that moment is when he is out in nature, camping in the desert terrain with a map and compass. He lets his fans know that this is the time when he can explore all that he likes, capturing everything on his film cameras. This short video provided a glimpse into Suga's world, showcasing his love for camping and nature.
Read all the Latest Movies News here
Disclaimer: This story is auto-aggregated by a computer program and has not been created or edited by filmibee.
Publisher: Source link