Gossips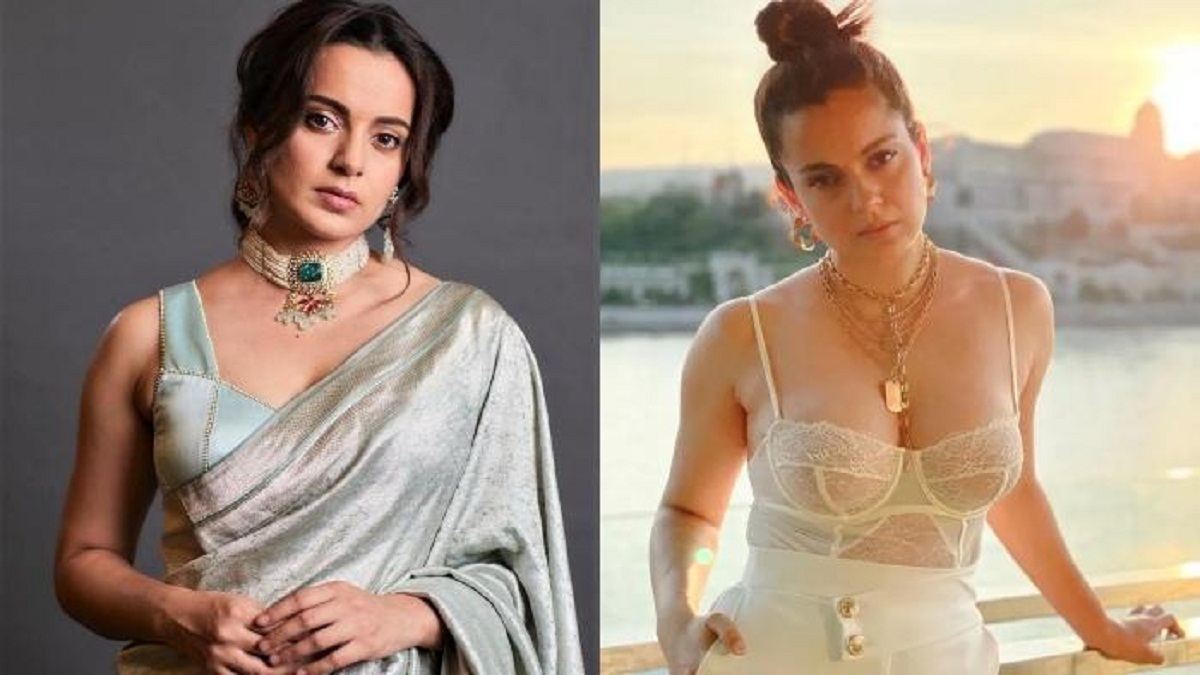 May 26, 2023
'Strict Rules For Fools'; Kangana Ranaut Criticizes Girls Wearing Western Dresses At Holy Places!
Known for voicing her strong opinions and criticisms, Kangana Ranaut lately harshly criticized few young women for dressing inappropriately in a shrine and called for strict guidelines. While she puts forward a plea for a strict dress code, her throwback statement on 'women's freedom to wear anything or nothing is solely their wish', stands in completely irony. Let's have a look at Kangana's latest remarks.
Kangana Ranaut Demands Strict Dress Code At Religious Places
As Kangana even demands tight norms of dressing when visiting holy locations, Kangana Ranaut aggressively objected to the girls wearing short dresses at the place of worship and labelled them 'foolish'. One of the Twitter users shared images of a girl visiting a temple in Himachal Pradesh while sporting a hot short and a sleeveless crop top (western clothes). Kangana Ranaut yelled at the girls and said that she had been stopped at the Vatican while wearing shorts and a t-shirt. Kangana signified the importance of the need to start honoring culture by wearing a modest attire when going to such sacred locations.
"These are western clothes, invented and promoted by white people," Kangana Ranaut wrote on Twitter. When I visited the Vatican once in shorts and a t-shirt, I was refused entry and had to return to my hotel to change. These fools that dress in nightgowns while having a relaxed day are nothing but lame and lazy. Although I don't believe they are capable of having any other intentions, such fools should be subject to stringent laws, Kangana remarked.
These are western clothes, invented and promoted by white people, I was once at the Vatican wearing shorts and t shirt, I wasn't even allowed in the premises, I had to go back to my hotel and change…. These clowns who wear night dresses like they are casuals are nothing but lazy… https://t.co/EtPssi3ZZj

— Kangana Ranaut (@KanganaTeam) May 26, 2023
Netizens In Support Of Kangana's Plea
Numerous commenters agreed with Kangana Ranaut and stated that film producers like Karan Johar are to fault for popularizing this western lifestyle. Kangana Ranaut has a history of speaking out about her beliefs. She even aggressively defended the film The Kerala Story, which was being criticized for offending members of the Muslim community and was being banned in numerous states. She categorically stated in the matter that those who oppose it are terrorists.
Kangana's Demand Stands In Irony With Her Throwback Statement
Well, here lies the ironical fact. Actress Kangana Ranaut's plea for strict dress codes stood completely in irony as she once talked about women's freedom to wear anything. The actress once shared her throwback images on social media wherein she captioned:
"Just emphasizing on the fact that what a woman wears or forgets to wear is entirely her business… None of your business." Her statement stands ironical with the demands of strict dress codes she made today.
Disclaimer: This story is auto-aggregated by a computer program and has not been created or edited by filmibee.
Publisher: Source link