Movies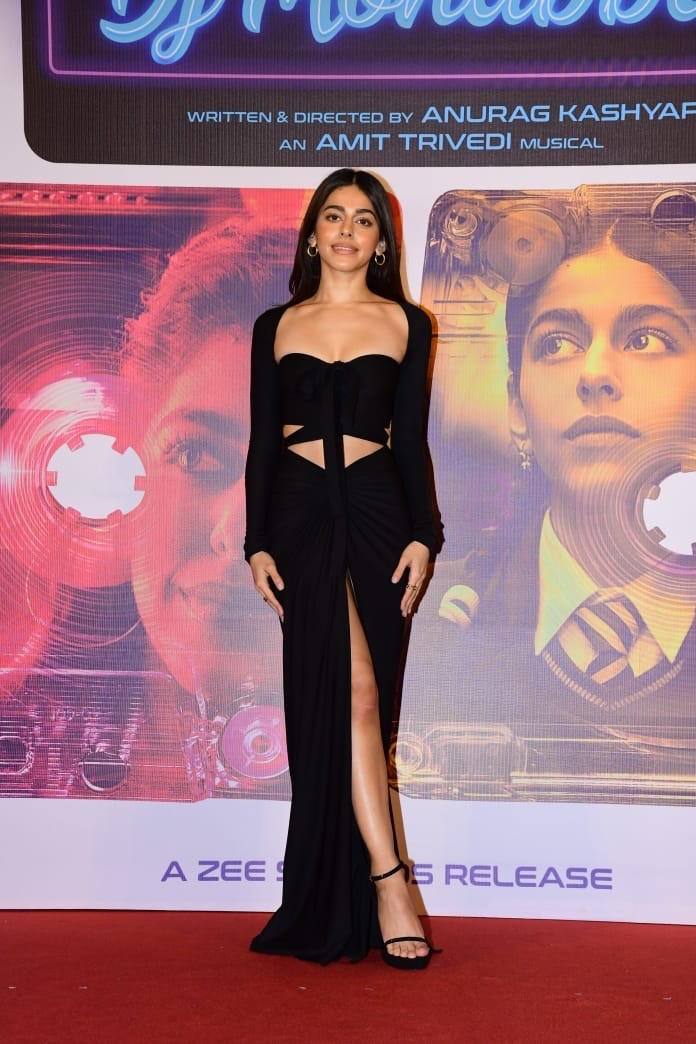 Jan 19, 2023
Sometimes I can be high maintenance – Beyond Bollywood
The young actor, who dances to the materialistic song Maintenance in her film Almost Pyaar with DJ Mohabbat [2023], feels that high/low maintenance is all a matter of personal opinion rather than any generational trait.
By Mayur Lookhar
As an 80s kid who grew up on romantic, poetic music of Hindi cinema, the soundtrack of Almost Pyaar with DJ Mohabbat can feel strange to this writer. There's class and consistency about Amit Trivedi's music, but the lyrics are like a glossary of… Honestly, we struggled to close the sentence until the more appropriate words 'Gen Z' came to our rescue today [19 January] at the trailer launch.
Among the songs that we were most intrigued by is the Maintenance song. Yes, you heard it right. Usually, such words are enchased in Punjabi pop.  Na umra ki seema ho, na janm ka ho bandhan. Jab pyaar kare koi toh dekhe kewal mann. How Indian cinema has come a long way since those days. Penned by Shellee, the Maintenance track celebrates the material woman in Alaya F's character in Almost Pyaar with DJ Mohabbat [2023].
Keeping in with the maintenance spirit, we asked Alaya if today any youth is interested in her, would he also have to ensure that a certain maintenance is paid for?
"Basically, you are asking me if I am high maintenance or not?" Alaya shot back smilingly.
She adds, "I feel like any generation you are in, there will be people who are little high maintenance, and people who are not high maintenance. I feel that a personality would think that way, rather than a generation. Personally, sometimes, I can be high maintenance and sometimes not.  My personality changes every week. So, I don't even know what I am."
The young actor though agreed that with rising economy/inflation, the maintenance cost has certainly gone up.
Director Anurag Kashyap finely quipped, "You spoke about maintenance, this generation is about self-maintenance."
Watch the Maintenance song below.
Almost Pyaar with DJ Mohabbat is set to be released in theatres on 3 February.
Disclaimer: This story is auto-aggregated by a computer program and has not been created or edited by filmibee.
Publisher: Source link