Gossips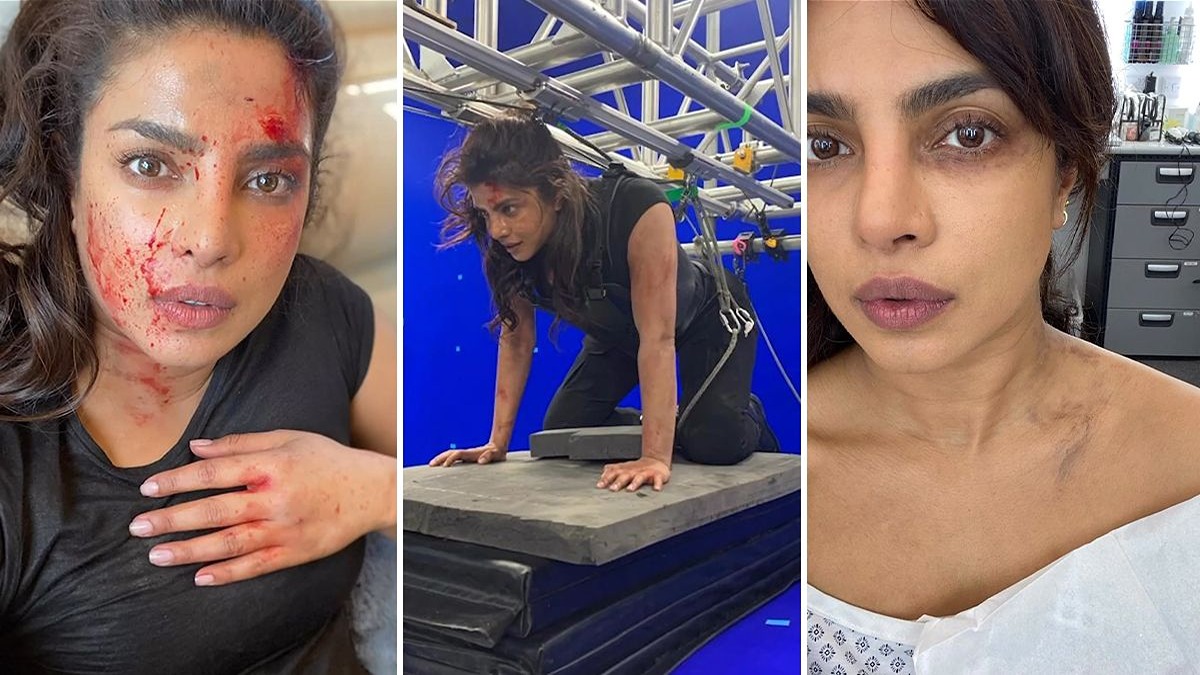 May 27, 2023
"She is Pushing Too Hard" Priyanka Chopra's New Photos With Bruises Have Concerned Her Fans
In a recent turn of events, global star, Priyanka Chopra has garnered attention and concern from her fans due to her latest photos. The pictures, which showcase Priyanka in a seemingly exhausted state, have left her devoted followers worried about her well-being. The diva posted selfies with blood-stained faces, bruises, and injuries.
Priyanka Chopra's latest selfies with blood
It is to be noted that the actress is absolutely fine and has shared BTS images from her web series 'Citadel'. Priyanka Chopra has always been known for her dedication and hard work in the entertainment industry. However, her recent snapshots have sparked a discussion among fans, raising questions about her health and whether she is pushing herself too hard. The images capture a glimpse of the toll that a demanding schedule, constant travel, and professional commitments can take on an individual.
Fans expressed their concern for Priyanka Chopra

Fans of Priyanka Chopra, who admire her talent and appreciate her work, have expressed their concern through various social media platforms. They have highlighted the importance of self-care and the need for celebrities to prioritize their well-being in the midst of their busy lives. Many have sent messages of support and encouragement, urging Priyanka to take a break and recharge.
Meanwhile, Priyanka shared the photos with a caption that read, "Blood, sweat, and tears, literally. I'm grateful to the incredible stunt coordinators on @citadelonprime, including @don_thai, @jyou10, and @nikkipowell114. You made doing my own stunts look easy. What are you talking about, Kidding! It was not easy, but having you and your amazing crew around made me feel so secure," she wrote.
Disclaimer: This story is auto-aggregated by a computer program and has not been created or edited by filmibee.
Publisher: Source link