Movies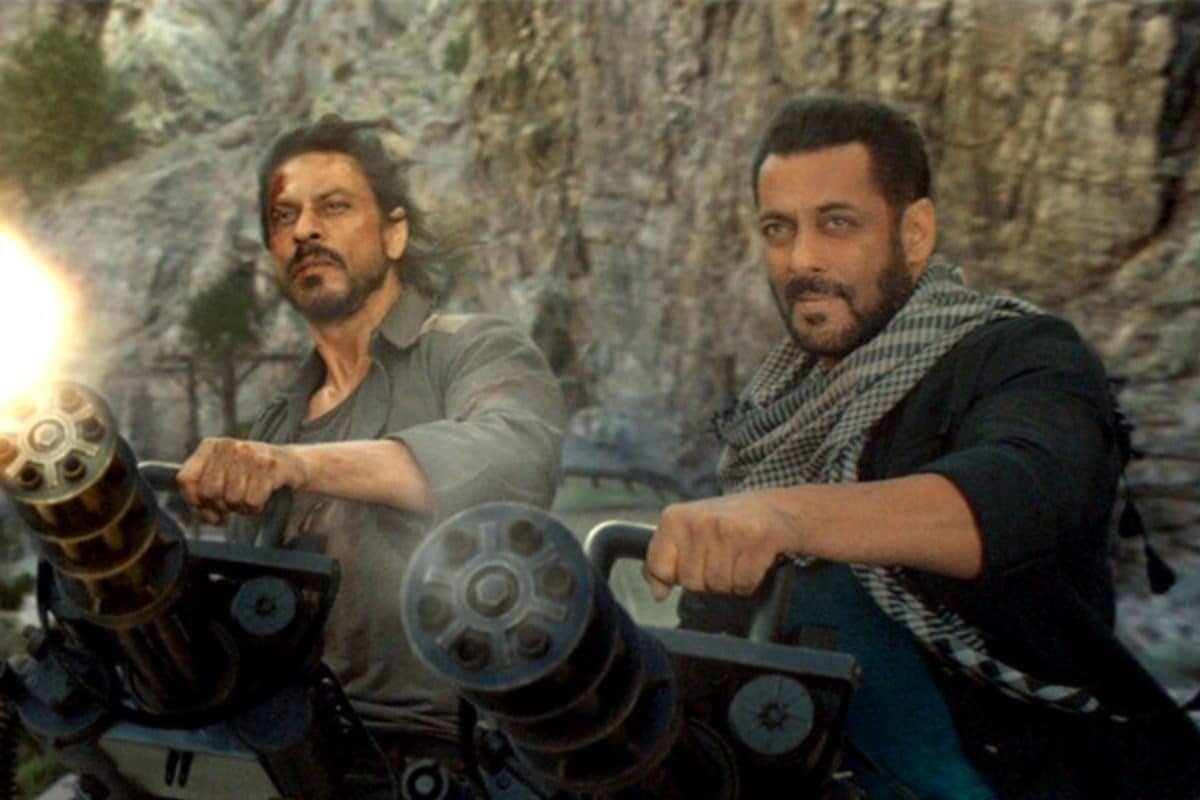 Apr 10, 2023
Shah Rukh Khan And Salman Khan To Get 40% Profit Share? Here's What We Know
Shah Rukh Khan and Salman Khan in Pathaan
As per fresh reports, Shah Rukh Khan and Salman Khan will be reaping 40% profit share each for Tiger Vs Pathaan.
Shah Rukh Khan's Pathaan shattered records at the box office. After an extended dry spell that Hindi cinema had gone through barring some films like Brahmastra and Drishyam 2, the Yash Raj spy-thriller has rightly instilled hope in the entertainment industry. With the film soaring over the firmament at the box office, fans remain excited about another stellar addition to the Yash Raj Spy Universe in the form of Tiger Vs Pathaan. According to fresh reports, both Shah Rukh Khan and Salman Khan will be entitled to 40% share in film's profit
According to the source close to the entertainment portal Bollywood Hungama,
"Shah Rukh Khan, Salman Khan, and Aditya Chopra have decided on the profit-sharing model. This is common and most stars today opt for this mode instead of charging fees upfront. But Tiger vs Pathaan is a unique case as both SRK and Salman will each get a 40% share in the profits."
The source also shared, "Yash Raj Films will get a 20% profit share in the film. While 20% may seem too little but it'll still mean a lot of moolah given the anticipated size of the profits. After all, let's not forget that Pathaan has collected more than Rs 1000 crores worldwide, that too, just from the theatres. Tiger vs Pathaan will surely be a bigger hit. This means the profits will also be bigger."
Another industry insider weighed upon the development with the portal. They explained, "It's a standard practice for stars to charge 60% or 70% of profits made by a film. Tiger vs Pathaan is a unique case as after a long time, two actors, both at par in terms of stardom and popularity, have decided to come together for a film. Usually, the recent two-hero films have featured actors who were unequal when it comes to star power. So, the remuneration also used to be skewed. But in Tiger vs Pathaan, both deserve equal pay. And they both are big and hence, it's no wonder that the lion's share of the profits will go into their pockets."
While the plot of the movie remains unclear, the title indicates it might chronicle a fierce face-off between India's two biggest superstars – Shah Rukh Khan and Salman Khan. The spy universe includes the first and second installments of Tiger film, War, and the recently released Pathaan. Including War 2, Tiger VS Pathaan becomes the seventh movie in the Umbrella franchise. The upcoming title of the universe includes Tiger 3 starring Salman Khan and Katrina Kaif, which will hit the big screens during Diwali 2023.
Read all the Latest Movies News, Entertainment News
Disclaimer: This story is auto-aggregated by a computer program and has not been created or edited by filmibee.
Publisher: Source link