Movies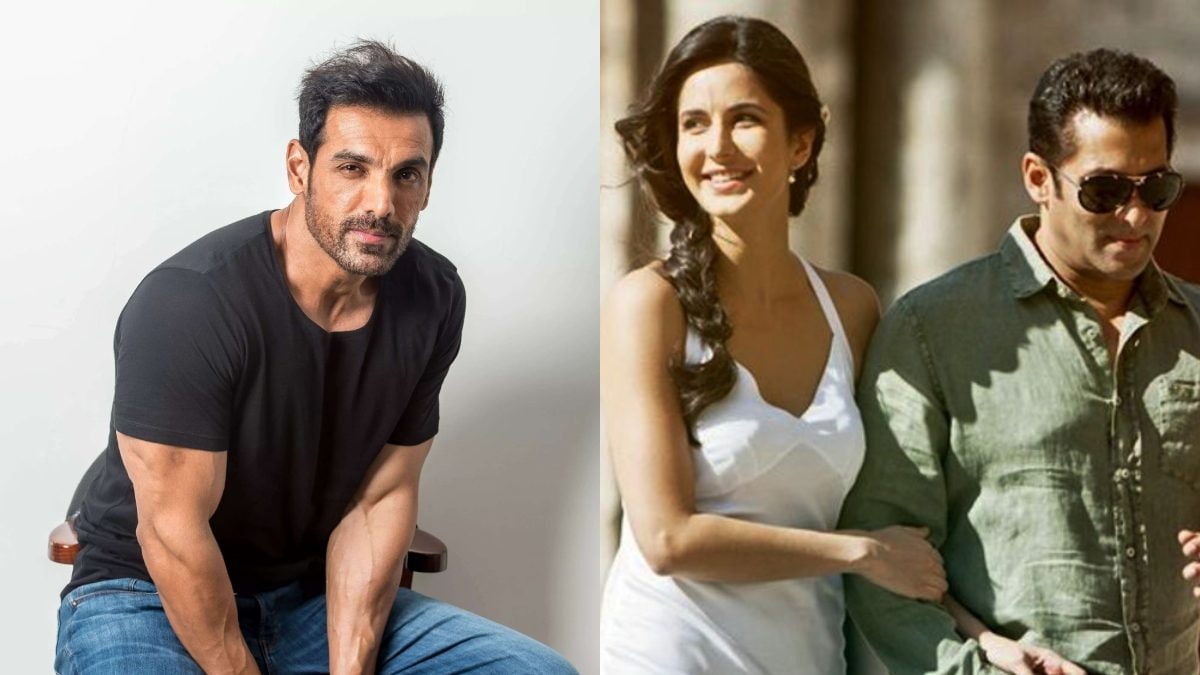 Apr 15, 2023
Salman Khan Reveals Katrina Kaif 'Cried a Lot' After John Abraham 'Removed' Her from Film; Old Video
An old video highlighting the rivalry between Salman Khan and Katrina Kaif with John Abraham went viral.
Netizens dug out an old video that highlighted the rivalry between John Abraham and Salman Khan-Kattina Kaif.
Salman Khan and John Abraham's feud might be one of the less talked about topics in the tinsel town but netizens have a way of bringing it up from time to time. Maintaining that trajectory, a reddit user found an old video of Salman Khan recalling the time when Katrina Kaif claimed that John Abraham had her replaced from a film that they were both working on and that she was part of that project only because Salman Khan had advised her to follow it up. Not only that, Salman Khan had also revealed that because of him and Katrina Kaif, John Abraham caught a big break.
In a video shared on a popular Bollywood reddit sub, Salman Khan who appeared in Aap Ki Adalat shared, "I remember the visual of Katrina that she was doing the film for which she was replaced by Tara Sharma later and Katrina was crying 'My whole career is destroyed'. Teen din tak woh jhelna pada (I had to bear it for three days). Later, I assured her that she will be one of the biggest stars in India. I said, 'You'll be laughing at this a few years down'."
For the unversed, the film was Anurag Basu's 2003 supernatural fantasy romantic thriller Saaya that was rife with rumours of John Abraham having Katrina Kaif replaced by Tara Sharma. Following that incident, when Katrina Kaif got the chance to work alongside John Abraham in New York, she had the chance to get the actor removed from the project but Salman Khan had advised her not to.
He can be heard saying in the viral clip,
"Then this movie came, she said 'John is in the film'. I said, 'So? It could be anybody in the film. You are doing a film for the script and director, whoever be the co-star. She said, 'No but he'd taken me out of that film'. I said, 'C'mon yaar be magnanimous. Today you're in a position ki aap kar sakti ho yeh (that you can do it)… He can be replaced anytime but it's not the rightest thing to do. She understood that (and) worked with John. The film became a big hit. Mere aur Katrina dono k badappan k wajahse John Abraham ko badi hit mili hai (Because of the nobility of both of us John Abraham got a big hit)."
The video also consisted of John Abraham's reaction to this when he had appeared in the Rajat Sharma show. The actor had said that although he was aware that there was some problem between him and Salman Khan, he couldn't pinpoint the exact reason. He also expressed that at that time, he was a newcomer and he held no power to advise the producers or the directors to remove someone from a project. John Abraham even went on to thank Salman Khan and Katrina Kaif when Rajat Sharma suggested that it was because of the two actors he was part of a big hit film.
Read all the Latest Movies News and Entertainment News here
Disclaimer: This story is auto-aggregated by a computer program and has not been created or edited by filmibee.
Publisher: Source link