Movies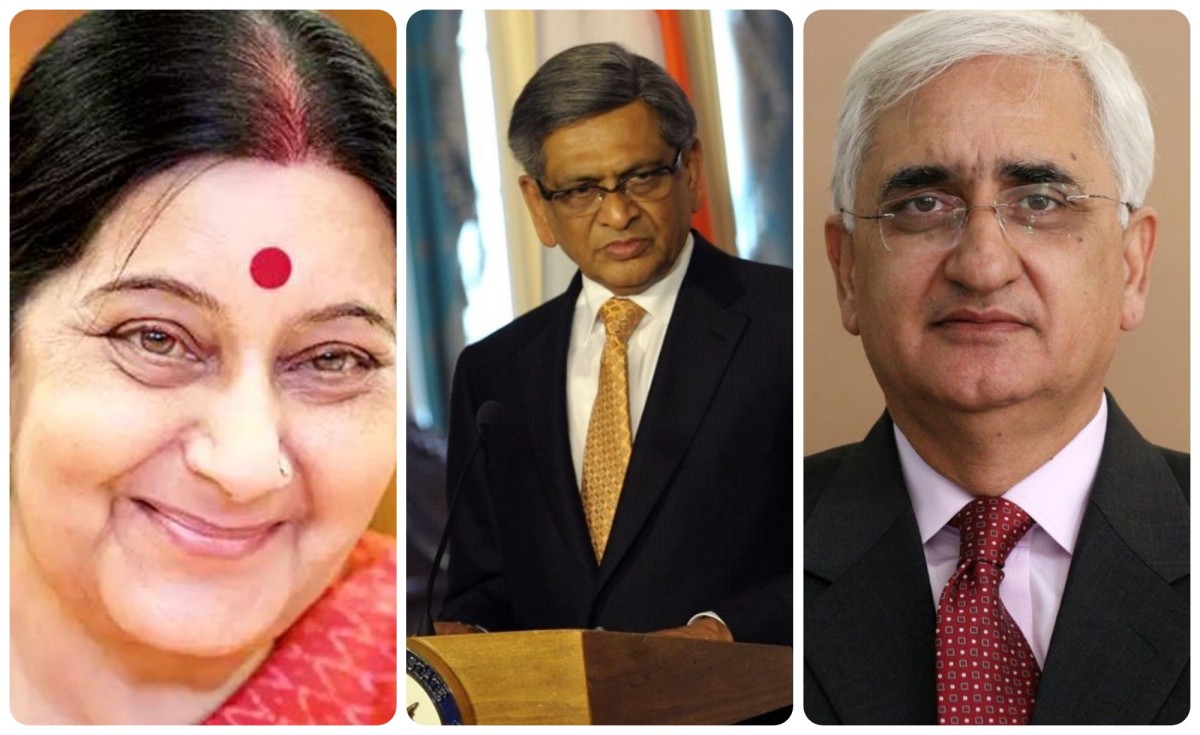 Mar 15, 2023
S.M Krishna, Salman Khurshid or late Sushma Swaraj!  Who really helped Sagarika Chakraborty? – Beyond Bollywood
While the end credits of Mrs. Chatterjee vs Norway thanks the late Sushma Swaraj and Brinda Karat, but it was the Congress-led UPA that was in power when Chakraborty's case had cropped up.
By Mayur Lookhar
The Rani Mukerji-starrer Mrs. Chatterjee vs Norway [2023] is set to be released in theatres on 17 March. The film has largely got good reviews from the press. The film is based on the story of one Bengali woman Sagarika Chakraborty's incredible fight to seek the custody of her children who were taken in by the Norway Child Welfare Services. In 2007, Sagarika married geophysicist Anurup Bhattacharya and shortly after her marriage, she had migrated to Norway, where her husband got a lucrative job.
Sagarika's life took a turn for the worse when the Norway Child Welfare Services accused the Indian couple of being unfit parents, and took away their children. This happened in 2011. After fighting for over a year, the Norwegian CWS agreed to hand over the custody of the children to their uncle and grandfather. Though the children were back in India, it would take another year before Sagarika finally reunited with her two kids in 2013 after a Kolkata court handed their custody to the mother. Sagarika and Anurup had a divorce in 2012.
Mrs. Chatterjee vs Norway [2013] makers appear to have stayed true to the story. However, there is one thing that piques our interest. If this whole saga started from 2011 and culminated in 2013, why have the filmmakers thanked the late Sushma Swaraj in the end credits? The late Bharatiya Janata Party leader was undoubtedly the most loved External Affairs Minister of India, often lauded for her people to people connect, and never afraid to lend an ear to the cries of Indian diaspora or anyone.
Though not clearly specified but Neena Gupta's character Vasudha Kamat plays an important political head who leads an Indian-Norway diplomatic meet in Norway. Rani Mukerji's character Debika is inspired by the life of Sagarika Chakraborty. Debika is present in this conference when Kamat lends an ear to this Indian lady. It's a pivotal moment in the film which inevitably helps to bring Debika's case under the spotlight both in India and Norway.
With the film-makers thanking Sushma Swaraj in the end credits, we felt that maybe Sagarika's case had come up during the tenure [2014-2019] of Swaraj. However, Sagarika won the custody of her children after a three-year battle in 2013. The BJP government came into power from 2014.   
We're also intrigued by another thing. To the best of our knowledge, the film never specified the period, date/year in which it is set.  For the record, S.M. Krishna was the foreign minister from May 2009 to October 2012. He was succeeded by Salman Khurshid who was in power till May 2014, when the Congress government was toppled by the Narendra Modi-led Bharatiya Janta Party in the Lok Sabha elections.
It begs the question then what have the filmmakers thanked Swaraj for? Did Sagarika Chakraborty really meet Swaraj? If they met, we presume the late Swaraj might have met her in a different capacity. Opposition leaders can be part of a delegate in an official diplomatic visit. However, in the film, Neena Gupta 's character Vasudha Kamat is a very influential figure. In a news bulletin scene, it is mentioned that Debika's issue could threaten the Indian-Norwegian business deal. Was it telecom?
Vasudha Kamat refuses to sign or hold further business talks till Debika's case is not addressed properly.
Speaking to Beyond Bollywood, Sagarika Chakraborty said, "I never met Sushma Swaraj ji as I was in Norway then. My parents had protested outside the Indian parliament when Norway Child Welfare Services took away my children. Brinda Karat was the first to hear them. Later Sushma Swaraj ji and the then president Pratibha Patil spoke to my parents and assured full support. S.M. Krishna ji, Indian embassy all helped us."
Swaraj was from BJP, Karat is from CPI [Marxist] and Patil is from the Indian National Congress. Sagarika and her family were touched by the support across political lines. "There was no politics as these women, the Indian embassy, foreign ministry, all of them helped us. Sushma ji was a great lady"
The all-round political support didn't stop in Norway. Upon return to India, Sagarika had to fight it out in a Kolkata court to finally win the custody of her children. Chakraborty revealed that Karat stood by her even during the local court room battle.
Sagarika's words totally justify the gratitude expressed by producer Emmay Entertainment to the late Swaraj and Karat. Swaraj was undoubtedly the most adored External Affairs Minister. She wasn't in power when Sagarika's case came up, but during her tenure, Swaraj was often at the forefront of addressing genuine concerns of Indian diaspora in foreign countries. Like Sagarika, Gurvinderjit Kaur, too, faced similar grievance in Norway when her 5-year-old child was taken away from her.
While Karat, Swaraj and a gentleman, probably the then Indian ambassador to Norway, have been thanked but we don't recollect Pratibha Patil, Salman Khurshid or S M. Krishna getting a special thanks in the end credits of Mrs. Chatterjee vs Norway.
When informed about Sagarika's case, Salman Khurshid told Beyond Bollywood, "Honestly, it's been a real long time. I don't recollect the particular case. We used to receive many such grievances.  I was the Foreign Minister for a brief period. This [case] may have been addressed during S.M. Krishna's time. Maybe, Krishna and his then team would be the best to talk about it."
When told that Sushma Swaraj and Brinda Karat have been thanked, but there was probably no mention of Krishna and him, Khurshid replied, "Honestly, credit or no credit, it doesn't really affect me. You don't go looking for one."
Maybe in time, the filmmakers can share their wisdom on certain omissions. However, if S.M Krishna, and later Salman Khurshid was the foreign minister, then shouldn't Mrs. Chatterjee vs Norway have shown a male External Affairs Minister too?
If one looks at Sagarika's story, it is one that is purely maternal. Maybe, having a female Foreign Minister helps in building a natural maternal connect between Vasudha and Debika's characters.  After all, only a mother can truly understand the plight of Debika.
Disclaimer: This story is auto-aggregated by a computer program and has not been created or edited by filmibee.
Publisher: Source link