Movies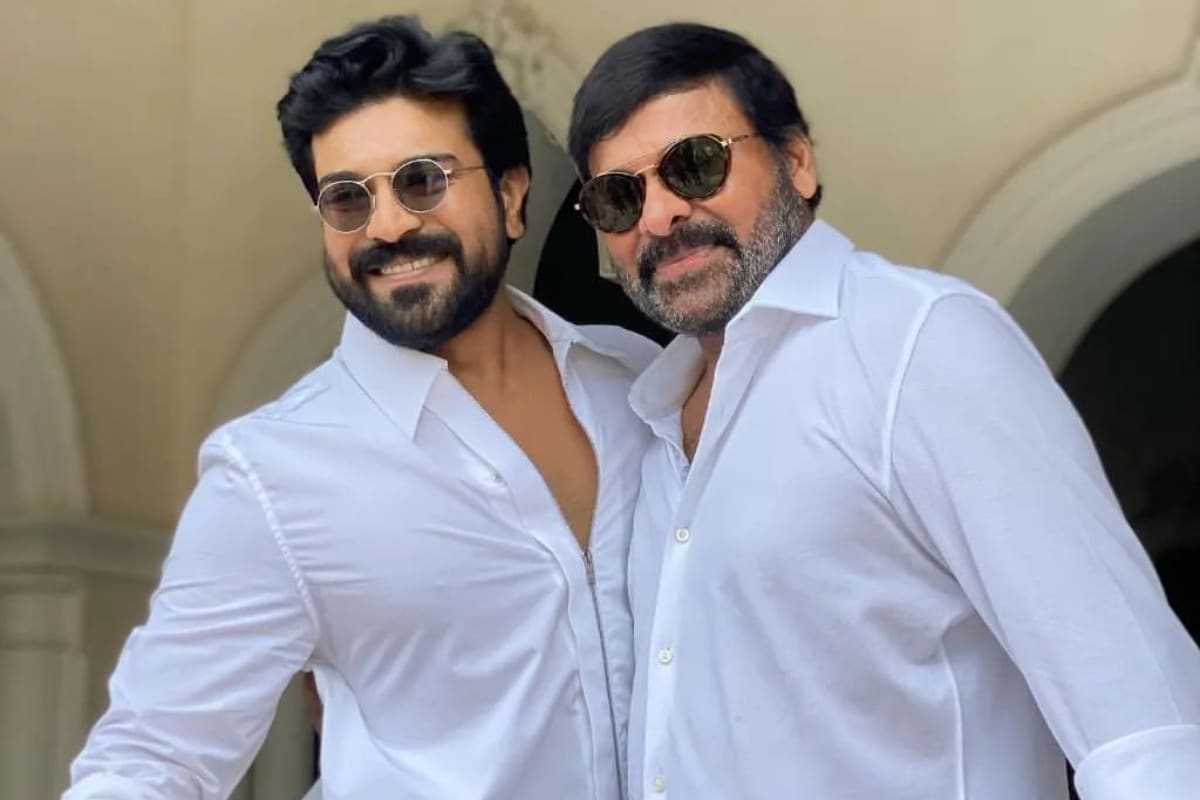 Mar 9, 2023
RRR Star Ram Charan Shares Dad Chiranjeevi's Reaction on Oscars Nomination, Says 'He Told Me The Value…'
Last Updated: March 09, 2023, 18:24 IST
Ram Charan shares his dad Chiranjeevi's reaction on RRR's Oscars nomination.
RRR star Ram Charan reveals his father Chiranjeevi's reaction on the SS Rajamouli diectorial's nomination in the Oscars
RRR star Ram Charan Mega Power is being invited by the American media to talk about the SS Rajamouli film, Indian cinema and also about himself as a Telugu star and Indian actor.In his recent chat with Sam Fragoso of Talk Easy on the RRR Journey, his upbringing in Hyderabad, his father Chiranjeevi's emotional reaction to the Oscars nomination.
On the historic Oscar Nomination, he says, "All the people that I am talking about, even they don't know what this will be doing for our country. You cannot comprehend the result of this day. It is emotional for all of us. It is emotional for my dad who is waiting there. Before taking my flight, he was so sentimental that I was coming here. In 154 films he has done and 42 years he has been working, he has been to the Oscars in the 80s and that too for an appearance, and that also he felt was a huge achievement. But today we have been nominated and in the list and now waiting."
"He told me the value for it as younger actors, we don't know the value of this so early in our career but he knows the value and I truly believe, that we are praying for this for everyone in India too, not just actors but its like India winning an Olympic gold medal, I do not run but I only the feeling when my Indian sportsperson holds that medal, The Oscars is like an Olympic Gold medal equivalent for us," adds the actor.
On his upbringing, Ram opens up and says, "Growing up, all my dad's awards and the cinema magazines would stay in the office below our house and by mistake if I was in the office to take some stationery and would enter our house with any of his pictures, no magazines or pictures of fan work was in our house. A famous Indian artist made a painting of his and even that did not enter out house, because he did not want the influence of his work coming into his residence. He thought it was very glamorous, tempinting as an industry and he wanted us to be as normal as possible, he did not want us to know that we had a superstar father and to take it for granted that it would all come easy for us. Whatever he did was right as till today, I am able to pay my EMIs and keep it going and I am doing well because of his upbringing and the way he was."
On RRR he says that, "RRR is a platform where this journey is going to come. It's a way of achieving what all the hardworking directors and people in the movie industry in India wanted to see for the last 85 years. The final goal is to be recognized on a world platform."
Read all the Latest Movies News here
Disclaimer: This story is auto-aggregated by a computer program and has not been created or edited by filmibee.
Publisher: Source link