Gossips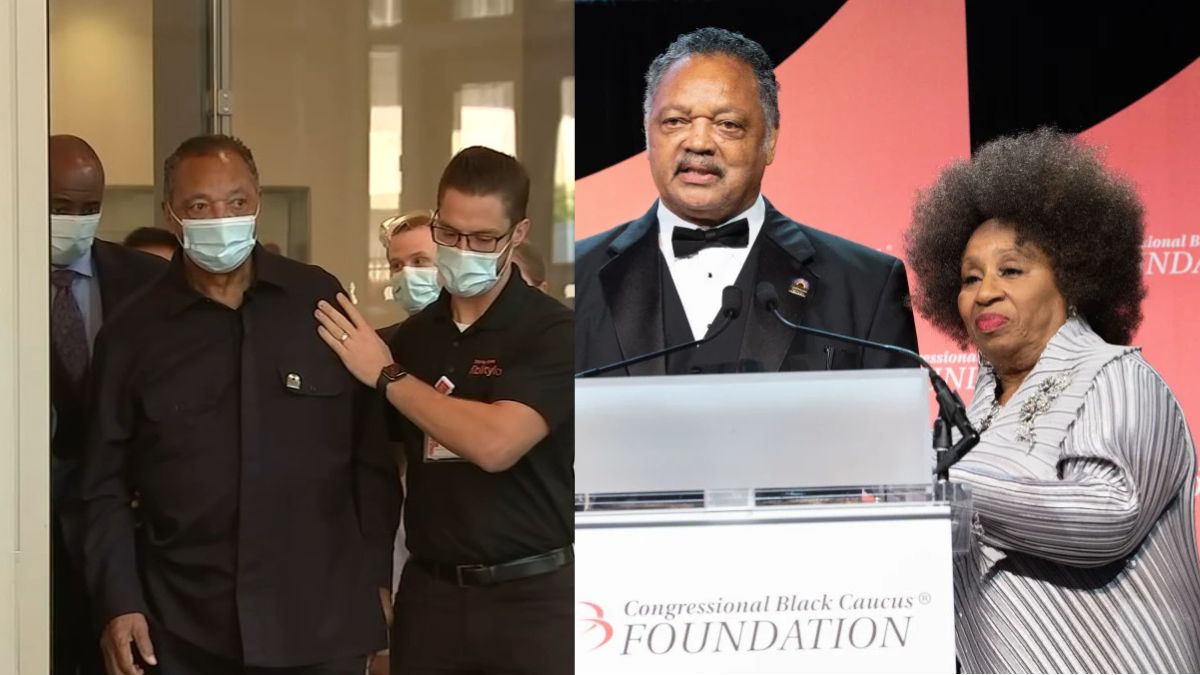 Apr 26, 2023
Rev. Jesse Jackson's Battle Of Fighting Through Parkinson's Disease
Born on October 8, 1941, Jesse Louis Jackson is an American politician, Baptist clergyman, and political activist. In 1984 and 1988, he ran for the Democratic presidential nomination.
The Rev. Jesse Jackson, a civil rights icon, revealed that he had Parkinson's disease. Parkinson's disease is a neurological condition that has no known treatment and can lead to tremors, stiffness, and issues with balance, walking, and coordination of movement. If reports are to be believed, Jackson was 76 years old when he was diagnosed with Parkinson's disease in 2017.
Rev. Jesse Jackson Diagnosed with Parkinson's Disease
The two-time presidential candidate and civil rights activist Rev. Jesse Jackson had therapy for Parkinson's disease and COVID-19.
After testing positive for Covid on August 21, Jackson and his wife Jacqueline were taken to the Northwestern Memorial Hospital in Chicago.
Jackson had a coronavirus vaccination and allegedly experienced fewer severe symptoms. However, about a week after being admitted to the hospital, he was moved to a physical therapy centre named, The Shirley Ryan AbilityLab. According to the AP, the infection made Jackson's Parkinson's condition worse and affected his ability to walk and speak. As a result, he required 60 to 90 minutes a day of physical therapy as well as occupational and speech therapy.
Jackson was sent to the Shirley Ryan AbilityLab for physical therapy to manage his Parkinson's illness after Jacqueline was released from the hospital on September 4.
Tremors and other issues with muscle control are two of Parkinson's disease's most well-known symptoms. According to the National Institutes of Health, it also results in rigidity and stiffness in some body parts, and as it worsens, the condition impairs balance and coordination in patients. Loss of dopamine-producing cells in regions of the brain that regulate movement is related to the disease.
"My family and I began to notice changes about three years ago," Jackson wrote in a statement. The 76-year-old minister stated in a statement released by the Rainbow Push Coalition. He reluctantly sought medical assistance after finding it harder over the course of three years to walk and carry out daily activities. "After a battery of tests, my physicians identified the issue as Parkinson's disease, a disease that bested my father", said Jackson.
Fighting and Battling the disease
Additionally, he stated that he views his diagnosis as "a signal that he must make lifestyle changes and dedicate himself to physical therapy in hopes of slowing the disease's progression."
"Fighting Parkinson's is about working and being active," Jackson said. "You can't sleep your way though Parkinson's."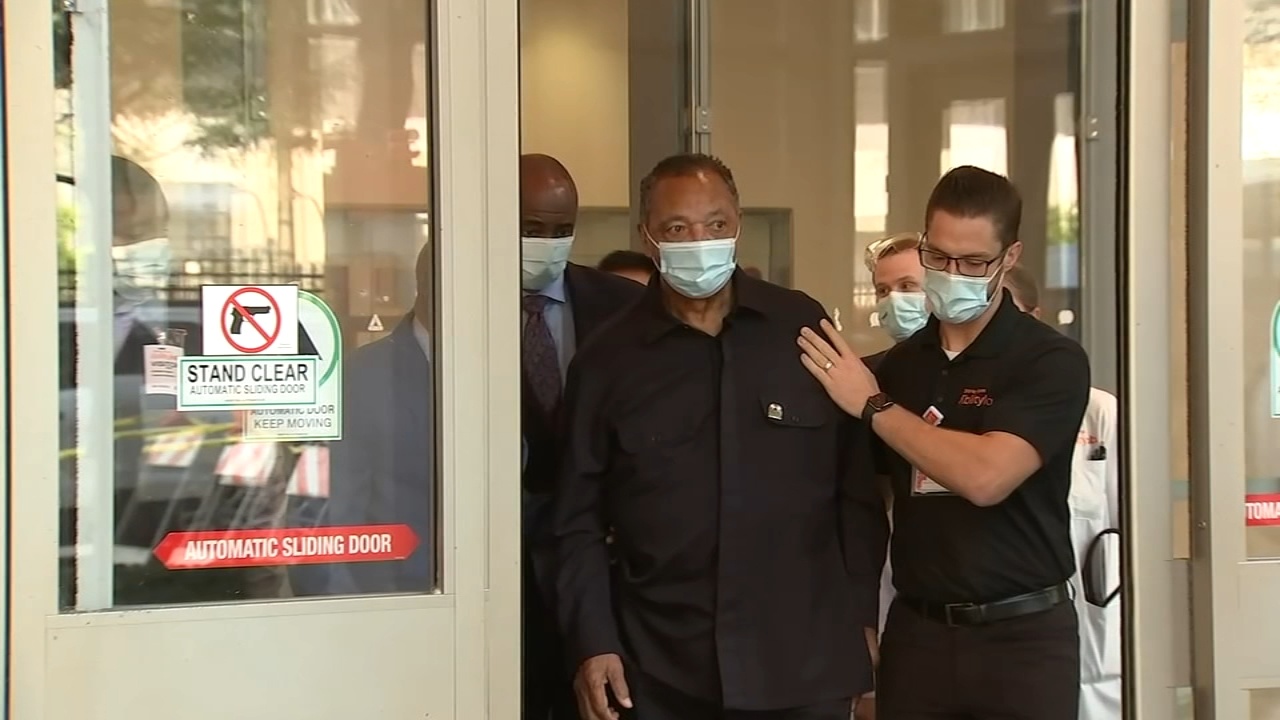 According to a statement from the Rainbow PUSH group, the 76-year-old civil rights activist returned to his house on September 15 after spending several weeks at the AbilityLab receiving intensive physical therapy. The treatment aimed at alleviating the symptoms of his Parkinson's disease and getting some rest.
According to the statement from Dr. Leslie Rydberg, attending physician at the AbilityLab, Jackson's therapy was focused on "treating symptoms of his Parkinson's disease." It further concentrated on preserving his "mobility and participation in activities of daily life." Recognition of the effects of Parkinson's disease has been painful on Rev. Jesse Jackson and he was slow to grasp the intense gravity of the disease.
For those who are unaware, Jackson, a Parkinson's patient, was hospitalized for his treatment not just once, but twice that year. He needed weeks of physical therapy because COVID had a negative impact on his Parkinson's and his ability to move and speak. He had gallbladder surgery earlier in that year as well. After falling and injuring his head while assisting Howard University students who were protesting for the living conditions on campus, the Rev. Jesse Jackson was taken to the hospital in Washington, D.C. in November 2021. A CT Scan was carried out and Jackson was kept under an overnight observation in one of the Washington's hospital.
Jackson Vows To Use His Voice To Fight Parkinson's
He replied, "God keeps giving me fresh opportunities to help. This diagnosis is more than just personal to me. It is an opportunity for me to use my voice to contribute to the search for a treatment for a disease that affects 7–10 million people globally. I'll keep trying to spread our democracy to the disadvantaged, give the despairing new hope, and liberate innocent prisoners all around the world."
The 76-year-old Greenville, South Carolina, native has run for president on the Democratic side twice. He is known for voicing his opinions for anti-discriminatory issues with his bold voice and efforts. His career highlights include marching in civil rights marches alongside the Rev. Martin Luther King Jr., securing the release of three American troops held captive in Yugoslavia. He is being awarded the Presidential Medal of Freedom by President Bill Clinton.
"As we continue the fight for human rights, remember that God will sustain us, even in our midnight moments, keep the spirit of hope alive", he said in conclusion.
Indeed, Jackson has been a survivor who tried his best to instill hope in his hopeless times.
Disclaimer: This story is auto-aggregated by a computer program and has not been created or edited by filmibee.
Publisher: Source link