Movies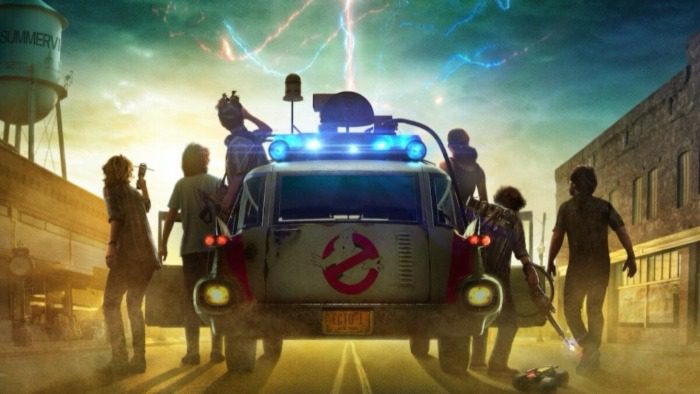 Apr 9, 2023
Release Date, Cast & Everything We Know
Ghostbusters Afterlife 2: The popular American supernatural comedy is coming back with a sequel. Here's everything you need to know!
Since the dawn of time, people have been fascinated by the strange and the unfathomable, which has inspired some of the best stories and characters that have gone on to become mainstays of pop culture. Even today, the paranormal continues to be one of the most common genres in movies, books, and television shows, proving that the eerie season lasts all year long. Therefore, if you enjoy supernatural comedies, Ghostbusters Afterlife is an ideal pick.  It is the sequel to Ghostbusters (1984) and Ghostbusters II (1989), and the fourth film in the Ghostbusters franchise. And now, following a successful first part, fans are speculating as to whether there will be a second. Well, if you are one of them, you have come to the right place. Here's everything you need to know.
Ghostbusters Afterlife 2 Release Date
Ghostbusters: Afterlife was unannouncedly screened on August 23, 2021, at CinemaCon in Las Vegas, and then released in the US on November 19, 2021. The film received praise for the cast's performances, Reitman's direction, nostalgic tone, and its respectful tribute to Ramis. It grossed $204 million worldwide against a production budget of $75 million.
The good news is that the makers have already confirmed the official release date for the second instalment. Ghostbusters Afterlife 2 is set to be released exclusively in theatres on December 20, 2023.
What will be the Plot of Ghostbusters Afterlife 2?
Many ideas have started to float from Ghostbusters II returning, especially as the previous movie already made reference to the original antagonist from 1984, Gozer the Gozerian. Other Ghostbusters II references, such as a potential cameo by Fuller's Jack Hardemeyer, would also be made possible by such a change. However, audiences now have very little information to go on, so such theories are mere speculations. The working title and the end credits scene of the third movie both indicate that the series will be a direct sequel to Ghostbusters: Afterlife, and it is possible that our heroes may visit their storied headquarters and firehouse once more.
Jason Reitman did reveal that there is an opportunity that we'll see other characters from Ghostbusters past, such as the main villain of Ghostbusters II, Vigo the Carpathian (Wilhelm von Homburg):
"There is a lot of time and opportunity for Vigo the Carpathian to make his return. Look, are you saying that's the only painting of Vigo the Carpathian? Maybe, he's riding a horse in another one, maybe, impaling someone in another one."
Ghostbusters Afterlife 2 Cast
Ghostbusters Afterlife 2 will feature almost the entire core characters from Ghostbusters Afterlife. The movie will see Finn Wolfhard, Mckenna Grace, Celeste O'Connor, Carrie Coon, Paul Rudd and Ernie Hudson reprising their roles, with new additions to the cast including Kumail Nanjiani, Patton Oswalt, James Acaster and Emily Alyn Lind.
In December 2022, it was announced that Gil Kenan would take over as director from Reitman, who still remains a writer and producer.
Ghostbusters Afterlife 2 Filming Details
Filming started on March 20, 2023, under the working title Firehouse, with Eric Steelberg serving as the cinematographer.
Is there any trailer?
Currently, there is no trailer as the filming has just started. Therefore, it will be a long before we receive our first precise glimpse of what this upcoming sequel has in store.
Where to watch Ghostbusters movies?
Ghostbusters (1984) – Stream on AMC+ and DirectTV, Rent or buy on Apple TV+, Google Play, Amazon, Vudu, Mircosoft, and Redbox
Ghostbusters II (1989) – Stream on AMC+ and DirectTV, Rent or buy on Apple TV+, Google Play, Amazon, Vudu, Mircosoft, and Redbox
Ghostbusters Reboot (2016) – Stream on DirectTV, Rent or buy on Apple TV+, Google Play, Amazon, Vudu, Mircosoft, and Redbox
Ghostbusters Afterlife (2021) – Stream on Starz and DirectTV, Rent or buy on Apple TV+, Google Play, Amazon, Vudu, Mircosoft, and Redbox
Disclaimer: This story is auto-aggregated by a computer program and has not been created or edited by filmibee.
Publisher: Source link