Movies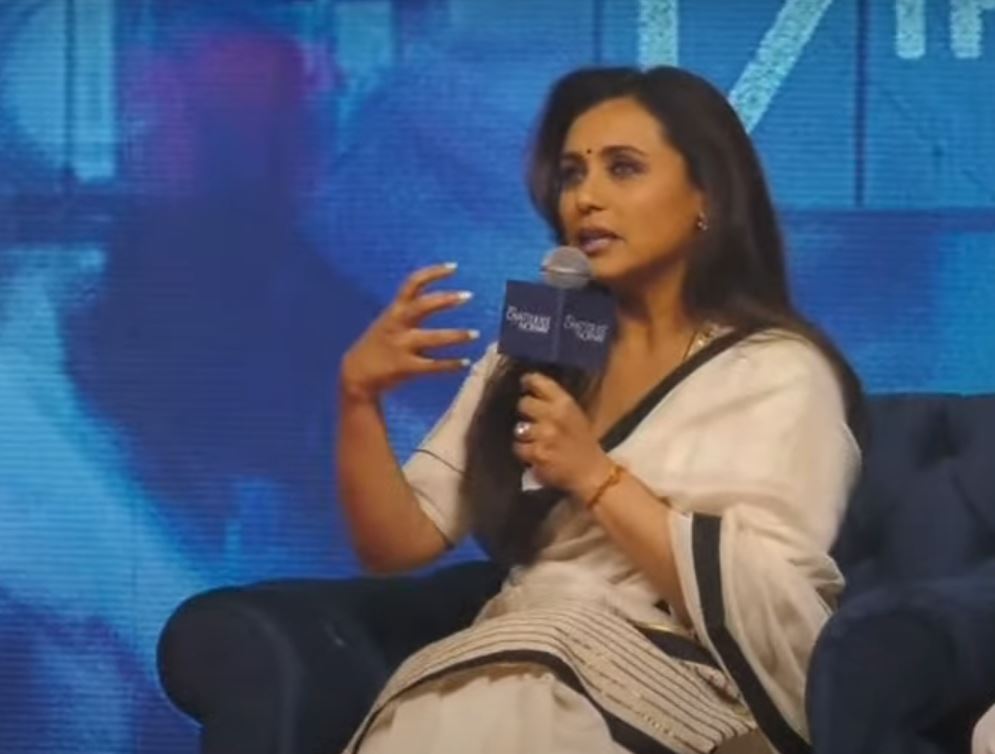 Mar 10, 2023
Rani Mukerji says that she never met Sagarika Chakraborty – Beyond Bollywood
Mukerji's upcoming film Mrs. Chatterjee vs Norway is inspired by Sagarika's life story. The actor did her homework but the one person who inspired her for the film is her mother, Krishna.
By Mayur Lookhar
You are part of a film that is based on a real-life story. Unless, the person is no longer living, most actors would deem it is wise to meet the person who you will play in a biopic. However, that's now how things transpired in Mrs. Chatterjee vs Norway [2023].
In a stunning disclosure, actor Rani Mukerji revealed that she didn't meet or speak to Sagarika Chakraborty even once. Mukerji made this sensational disclosure whilst speaking to filmmaker, producer Karan Johar in a special promotional meet for the upcoming Hindi film. Mrs. Chatterjee vs Norway is inspired by the heroic story of a simple woman who took on an unjust child care system in Norway to win the custody of her little children.
"I've never met Sagarika," said Mukerji leaving Karan Johar and the media stunned.
Explaining her decision, Mukerji said, "As an actor, what I wanted to bring to the table is something that I thought would be my interpretation of Mrs. Chatterjee's character. I didn't want too much of a baggage because she's very much there. I didn't want people to find similarities. For me the story of Mrs. Chatterjee was about Mrs. Chatterjee. I had to play without knowing this actually happened. I had to play cinematically for this film."
While she didn't meet Sagarika, the seasoned actor did her homework well. Speaking about it, Mukerji said, "I knew the emotions she went through, because I sat with [director]Ashima (Chibber) a million times over the script. I went through with her [conviction]. Ashima had a lot of recorded tapes of her conversations with Sagarika. I went through those tapes."
"When I started to understand, I grabbed what her [Sagarika 's] emotions are. I needed to understand her emotional graph because of what she actually went through. It was a struggle, full of frustration, anger, loneliness. I wanted to know what headspace was Sagarika in during that period, and what has this journey made her into today," she added.
Interestingly, Mukerji threw another surprise when he named a different person as a reference point to play this character of Mrs. Chatterjee.
She says, "When it actually came to performing and becoming the character, the only person that came to my mind was my mom. I have no qualms to say that I've just taken my mother and put her into Mrs. Chatterjee. Someone who his connected to her roots. I don't know anyone else better than my mother."
Mrs. Chatterjee vs Norway is set to be released in theatres on 17 March.
Disclaimer: This story is auto-aggregated by a computer program and has not been created or edited by filmibee.
Publisher: Source link