Interviews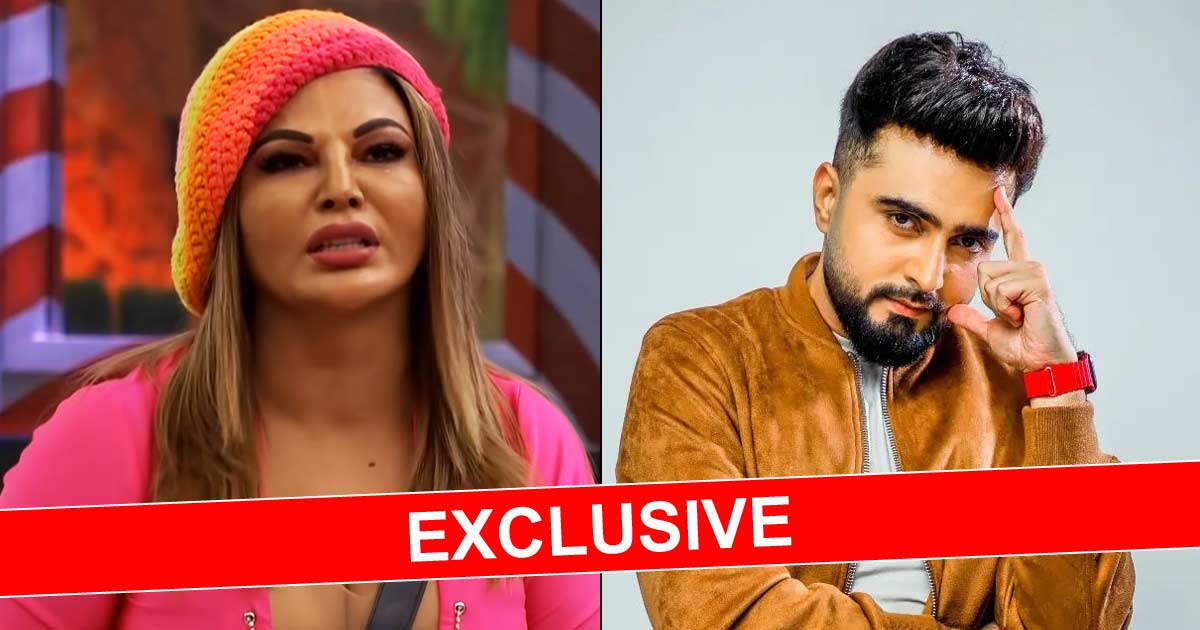 Mar 16, 2023
Rakhi Sawant Calls Adil Khan Durrani' Darinda', Cries Saying She Won't Fall In Love Again "Nahi Chahiye Koi Shaadi, Pyaar…" [Exclusive]
Actress Rakhi Sawant is a name known by millions, all thanks to her personal and professional lives. The actress, who has been part of a few Bollywood films and reality shows, has recently been in the news for the drama in her personal life — her marriage to Adil Khan Durrani, her mother's death and Adil betraying her.
The actress recently featured in a song inspired by all that happened in her life last year. Titled Jhootha, the song saw her talk about Adil's infidelity, her mom's death and a lot more with the help of music and beautiful choreography. When we met her to talk about the track, she also shared with us her views on love, if she's open to falling in love again and lots more. Read on.
During our exclusive chat with Rakhi Sawant, we asked the actress if she was open to finding love again – and maybe getting married once more, following the betrayals she has received from her estranged husband, Adil Khan Durrani. Getting emotional, the 'Main Hoon Na' actress replied, "Nahi, nahi, nahi. Dil toot gaya yaar. Koi pyaar-vyaar nahi hoga ab, na shaadi." Getting teary, Rakhi continued, "Nahi, nahi, nahi chahiye koi shaadi, koi pyaar. Nahi chahiye. Kuch bhi nahi chhaiye. Kuch bhi nahi chhaiye mujhe, bus mera kaam karungi bus."
During the same conversation, Rakhi Sawant got candid about the betrayals Adil Khan Durrani gave her saying, "Aaj joh kuch bhi raaz khule hai mere husband ke, mere maa ke aatma ne sab dekhha aur saare jhat jhat (quickly) raaz khul gaye. Aur aaj mere maa ne mujhe bacha liya hai. Khuda aur mere maa ne mujhe bacha liya." She continued, "Aise darinde aadmi ke saath main zindagi nahi guzaar sakti. Joh shaadi ko shaadi na maane, biwi ko biwi na maane, insaan ko insaan na maane, pyaar ko sirf ek khilona samjhe…"
Stay tuned to Koimoi to watch Rakhi Sawant talk about Adil Khan Durrani, love and lots more on video.
Must Read: Rakhi Sawant Accuses Husband Adil Khan Durrani Of Spending Money Meant For Her Mother's Treatment: "Aaj Meri Maa Bach Jati Agar…" [Exclusive]
Disclaimer: This story is auto-aggregated by a computer program and has not been created or edited by filmibee.
Publisher: Source link