Celebrity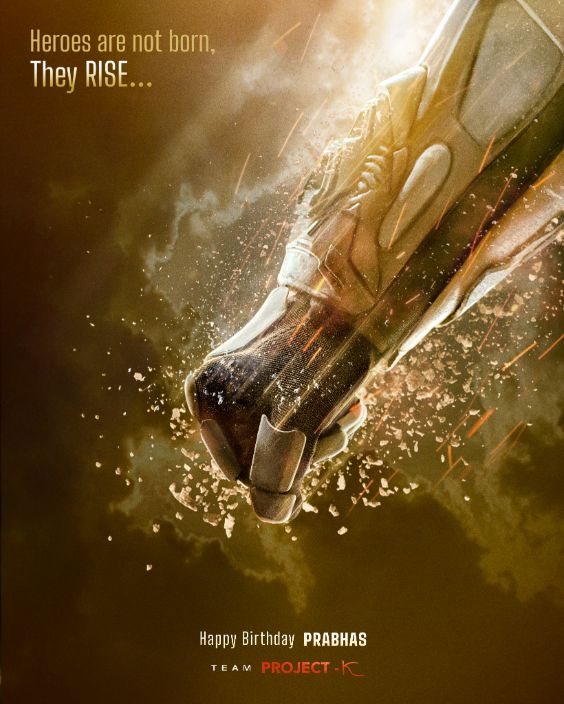 Apr 10, 2023
Project K Movie: Look at the costumes of the Villains
Project K Movie: Look at the costumes of the Villains
Project K – The Most Anticipated and Mysterious Film of the YearProject K is the costliest film made on Indian Screen till now. This Prabhas starrer has Amitabh Bachchan and Deepika Padukone in other lead roles. Despite being known as a futuristic sci-fi action thriller, no one exactly knows what the film is about. Project K is not only the most anticipated but also the most mysterious film these days.
The makers of the film are keeping the audience on the edge of their seats by releasing intriguing updates about the film. They are releasing videos, but they are not just any videos. Instead, they are videos about a particular artifact or costume. Earlier, they released the making of a wheel for a futuristic vehicle. They showed the intricate details involved in making the wheel.
The videos released by the makers of Project K are not only fascinating but also give a glimpse into the level of detail the team has put into the film. The videos have raised the bar of anticipation among the fans, and they are eagerly waiting for the release of the film.
.Recently, the team behind 'Project K' released a new video that showcases the making of the costumes for the film's villains, the raiders. These raiders are the army of the antagonist and are an integral part of the film's narrative. The video shows the process of designing and creating the costumes from scratch, making sure that they look menacing and deadly on screen.
#ProjectKpic.twitter.com/J26hZu0u2K

— Moviezupp Entertainment (@moviezupp) April 10, 2023
The video takes us through the various steps involved in creating the costumes for the raiders. It starts with the conceptualization of the design, followed by the selection of the fabric and materials. The team then moves on to the actual creation of the costumes, which involves a lot of intricate work and attention to detail. From the helmets to the armor, every aspect of the costume is crafted with precision to ensure that it looks authentic and intimidating.
Prabhas, who is known for his role in the blockbuster Baahubali franchise, is playing the lead in Project K. His fans are thrilled to see him in a completely different avatar in this film. Amitabh Bachchan, who has been entertaining the Indian audience for over five decades, is playing an important role in the film. His fans are always excited to see him on the big screen. Deepika Padukone, who is known for her versatility and stunning performances, is also a part of the film. Her fans are excited to see her in a sci-fi thriller.
Related
Disclaimer: This story is auto-aggregated by a computer program and has not been created or edited by filmibee.
Publisher: Source link