Movies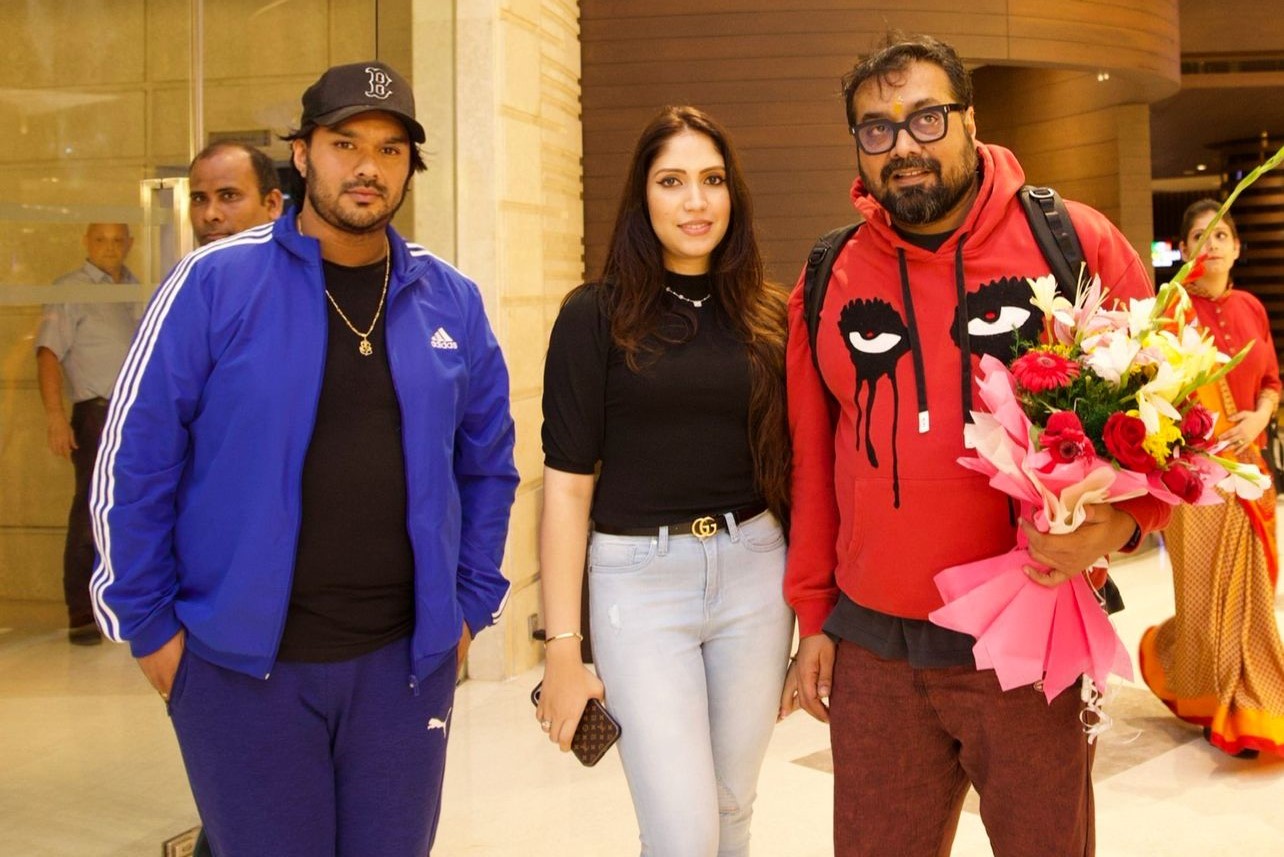 Sep 18, 2023
Producer duo Sanjay Saha and Raadhika Nanda makes an impact with their debut film Haddi
Anandita Studios' inaugural venture, 'Haddi', headlining Nawazuddin Siddiqui in the titular role, has struck a resounding chord with audiences, amassing millions of views within its first week of release. With exceptional performances and a compelling storyline that delves into the life of transgender community, 'Haddi' has not only become a digital sensation but also solidified Anandita Studios' position as a prominent player in the entertainment industry.
The brainchild of Raadhika Nanda and Sanjay Saha, Anandita Studios was founded with a clear vision – to produce quality and content-driven cinema while nurturing fresh and promising talents in the entertainment world. 'Haddi', their debut offering, has not only met but exceeded these expectations.
Within just one week of its release, 'Haddi' has garnered an astounding number of views, catapulting it to the upper levels of digital entertainment. Audiences from across the nation have resonated with the film's powerful narrative, and its impact is unmistakable.
The film, boasting an impressive IMDb rating of 7.1, has emerged as one of the leading originals in its launch weeks. 'Haddi' continues to be showered with love by viewers, solidifying its status as one of the most beloved direct-to-OTT films since its release. The film's success is a testament to its quality and the overwhelmingly positive reception it has received from both critics and the general public.
Producer Sanjay Saha, elated by the film's success, expressed his excitement, saying, "Elated by the film's incredible success, I'm thrilled to see 'Haddi' resonate so powerfully with audiences. This journey has been nothing short of remarkable, and it reinforces our belief in the power of meaningful storytelling. We, at Anandita Studios, are committed to bringing more such compelling narratives to the forefront, and 'Haddi' is just the beginning of our exciting journey in the world of cinema."
'Haddi,' a hard-hitting noir revenge drama, stars Nawazuddin Siddiqui and Anurag Kashyap in lead roles, supported by an ensemble cast that includes Ila Arun, Mohammed Zeeshan Ayyub, Saurabh Sachdeva, Shridhar Dubey, Rajesh Kumar, Vipin Sharma, and Saharsh Shukla. Produced in collaboration with Zee Studios, Sanjay Saha, and Raadhika Nanda, 'Haddi' began streaming on ZEE5 from September 7, 2023.
Disclaimer: This story is auto-aggregated by a computer program and has not been created or edited by filmibee.
Publisher: Source link