Priyanka Chopra, the renowned Bollywood actress actively addresses women's and gender equality. She talks about the bigger concerns through her actions and initiatives. Recently, the actress gave a shout-out to the Indian government for passing the Women' reservation bill. The passing of the historic bill will have significant impact in inviting more female members in the Lok Sabha. Bollywood actress praised the Government's decision and labelled it as a 'step in the appropriate direction'. Amid her absence from Parineeti-Raghav's wedding, Priyanka congratulated her sister and welcomed her jiju Raghav Chadha into their family.
Priyanka Chopra appreciates Women Reservation Bill
Taking to her IG handle on September 24, 2023, Priyanka Chopra talked about the recent Women's Reservation Bill passed by the Indian Government. The actress penned a note on her IG story that read:
"Inspiring a new age with this historic milestone (National Flag emoji). The passing of the women's reservation bill- 'Nari Shakti Vandan Adhiniyam' is indeed a step in the right direction, but the crucial next phase is its swift and effective implementation."
Hailing government's decision to empower women, Priyanka wrote: "Here's to an India that truly supports and empowers its women!"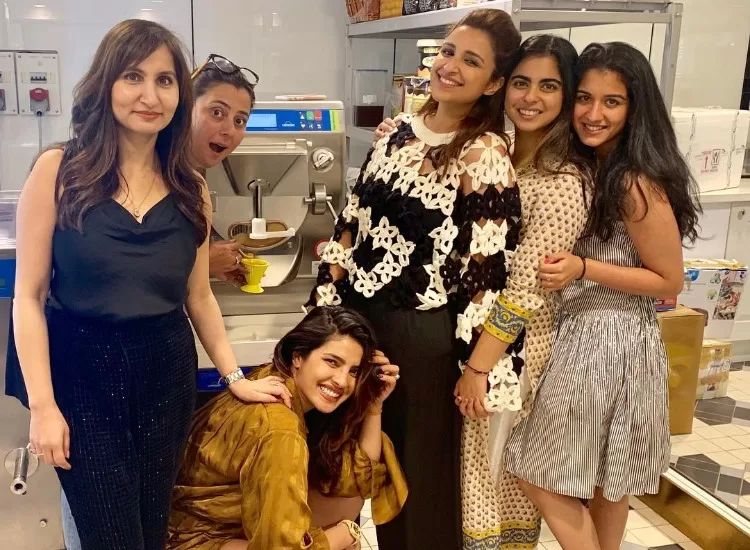 Priyanka welcomes jiju Raghav Chadha into their family
Parineeti Chopra and Raghav Chadha, the new Mr. and Mrs of the town are leading all the headlines on internet. However, Priyanka Chopra's absence from the wedding raised netizens eyebrows.
Priyanka recently took to her Instagram handle and shared the wedding pictures of Ragneeti. Priyanka showered love and blessings on the new journey of Parineeti and Raghav. Sharing the pictures, Priyanka penned:
"Picture perfect.. sending so much love to the newly weds on their special day! Welcome to the Chopra family @raghavchadha88 … hope you're ready to dive into the crazy with us."