Movies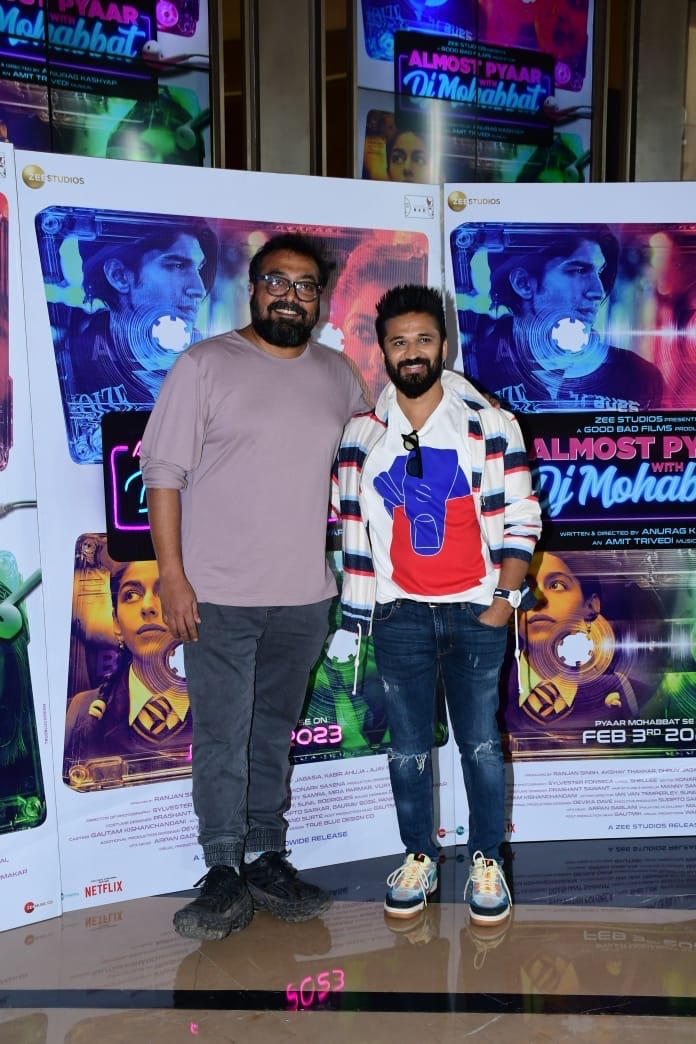 Jan 19, 2023
PM Modi's plea to #BoycottBollywood lot has come too late – Beyond Bollywood
The Almost Pyaar with DJ Mohabbat [2023] director believes that hate, mob mentality has spiralled out of hand. He wished that the Prime Minister would have said this four years ago.
By Mayur Lookhar
Even as Bollywood continues to face opposition from social media trolls, filmmaker Anurag Kashyap has always braved to slam the them, and even held the current establishment responsible for silently supporting the #BoycottBollywood destructive movement.
After couple of years of regular bashing, Prime Minister Narendra Modi has spoken for the first time on the nuisance. Some hardliners from the Bharatiya Janata Party, too, have slammed Bollywood. Last evening, a quote from the Prime Minister surfaced where he's asked his party workers to stop needlessly commenting on films.
The first of its kind statement would have come as music to the ears of the battered Bollywood artistes/ filmmakers/ producers who perhaps would now hope that the #BoycottBollywood lot would follow the words of Prime Minister Modi. Anurag Kashyap though feels that this statement by Modi has come too late.
"It would have made a difference had he said that four years ago. I don't think today one can control their own people. Things have slipped out of hand. Today, no one listens to anyone. When you empower prejudice/hatred through silence, that [hatred] has now taken a mob mentality," Kashyap said during the press conference of his upcoming film Almost Pyaar with DJ Mohabbat [2023].
While Kashyap may not be optimistic, his producer Shariq Patel of Zee Studios hoped that his director's pessimism is proved wrong.
"I'm happy if the honourable Prime Minister has said it. Nobody [film industry] understood why it [Boycott Bollywood] has been happening. I hope it slows down. Anurag is a little cynical about this. Hope he gets proven wrong," said Patel.
Almost Pyaar with DJ Mohabbat [2023] is set to be released on 3 February.
Disclaimer: This story is auto-aggregated by a computer program and has not been created or edited by filmibee.
Publisher: Source link