Interviews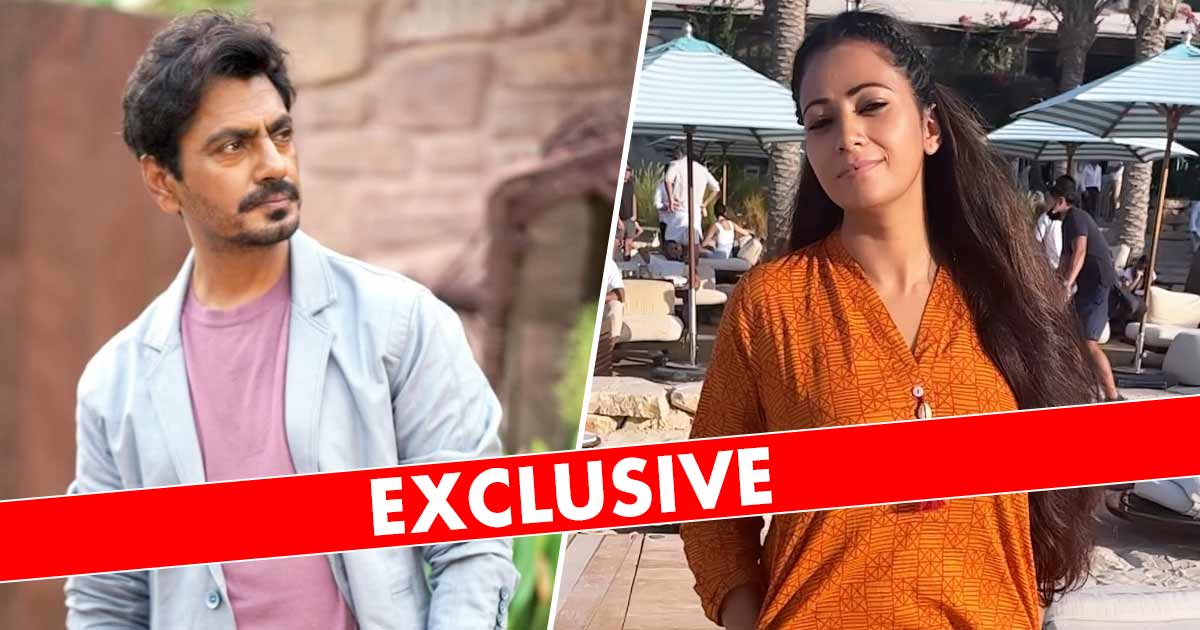 Apr 21, 2023
Nawazuddin Siddiqui's Estranged Wife, Aaliya Siddiqui, Exclusively Says "I'm Not Karan Johar For Them To Stand Behind Me" On Not Getting Any Support From The Industry
Nawazuddin Siddiqui and his estranged wife, Aaliya Siddiqui, have been in the news a lot over the last several months owing to problems in their relationship, their much-publicized separation and several other accusations. Aaliya, who is all set for her film 'Holy Cow' making its way to Amazon Prime, recently opened up about it in detail.
While exclusively talking to her about 'Holy Cow,' she also spoke about her and Nawaz's divorce, talking about their problems publically, the industry not supporting her & more. Read on.
Talking about her much-publicized separation from actor Nawazuddin Siddiqui and their divorce, Aaliya Siddiqui told us in Hindi, "Woh toh dhekhiye chal hi raha hai court ki taraf se. Abhi humme court ke taraf se… Nawaz ko bola gaya hain ki aap mutually decide karke resolve karle aur ek dusre ke saath baith ke baath karle… joh bhi karna hai saath mein mutually kariye. Joh bhi karna hai sath mein mutually kariye."
Aaliya Siddiqui continued, "Dhekho publically mujhe isliye aana pada kyuki bahut waqt se yeh ghaav tha, you known andar hi andar problems kar raha tha." Adding that any problem kept inside will burst one day, Nawazuddin Siddiqui's estranged wife added in Hindi, "I'm feeling nice it happened. I'm not sad or upset that I spoke up about it. I'm upset that our kids are suffering. When the kids suffer like this then its imperative to speak about it publically. Things were getting too much."
She added, "Main bus itna hi kahungi ki yeh cheez jaldi se jaldi khatam ho jaye aur mere bacche… (before being interrupted by her kids who wanted to head down for breakfast in the hotel they are staying at)." After the minor interruption, Aaliya said in Hindi, "At times it's important to speak about these things publically cause otherwise people will never know what you are going through."
Talking about the support – or the lack of it, she received from the industry, Aaliya Siddiqui said, "People know the industry only respects the rising sun (aka someone who is established/has contacts). So if they speak in favour of or support me, it makes no difference to me. It hurts when those close to you are the cause of your troubles. Then you can't even point fingers. I have no expectations from anyone cause what I have to do – bringing up my kids, taking care of them, fighting my battles and more, I have to do myself. So I'm not dependent on anyone for help or support."
Adding that she has no right to be angry at anyone for not supporting her during her battle with Nawazuddin Siddiqui, Aaliya Siddiqui said, "They are right in their place. This is a professional setting. People in the industry will get benefits from being in Nawaz's good books, who is Aaliya Siddiqui? Aaliya is only Nawaz's wife; she hasn't made for herself still. So who will know her? Aaliya is not some big producer like Karan Johar for them to stand behind her. I know these things, so I'm not hurt."
Stay tuned to Koimoi for more news, updates and exclusives from the entertainment world.
Must Read: Sanjay Leela Bhansali Follows RRR's Captain SS Rajamouli's Hollywood Agency Deal, To Now Mesmerize With His Larger Life Stories To A Whole New World!
Disclaimer: This story is auto-aggregated by a computer program and has not been created or edited by filmibee.
Publisher: Source link