Movies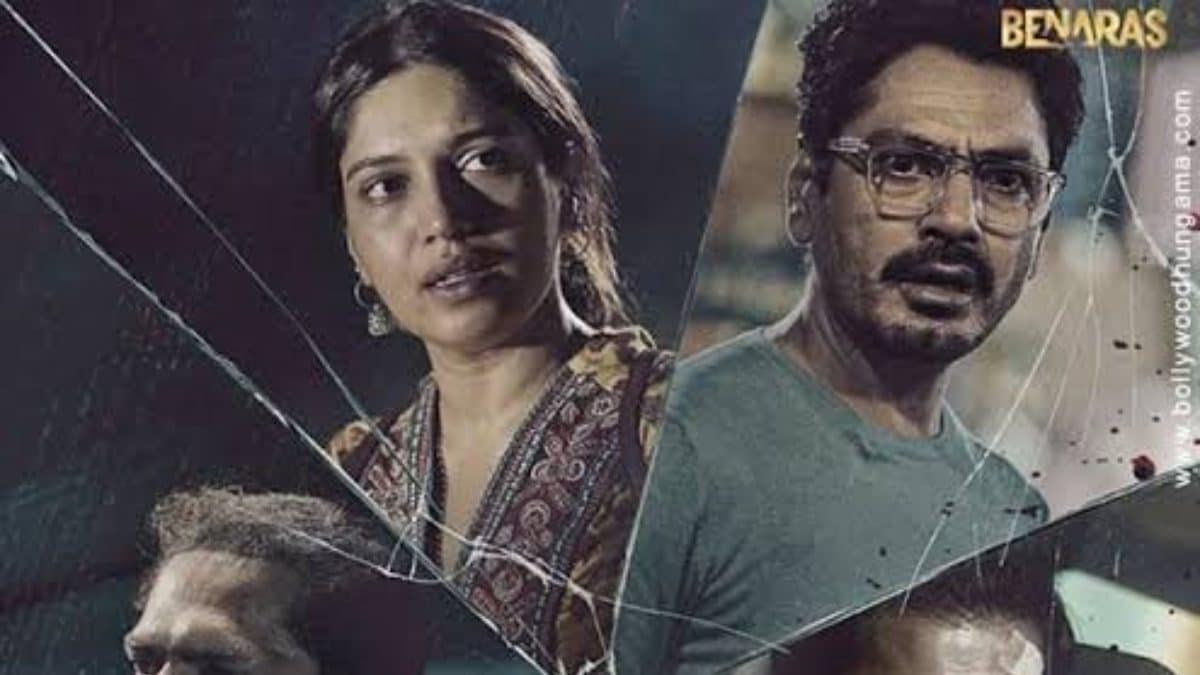 May 5, 2023
Nawazuddin Siddiqui-Bhumi Pednekar Film Is Classic Case of Noble Attempt Gone Wrong
How bad can rumours be? Can they blur the lines between truth and fiction? What role does the media, the fourth pillar of the democracy, play in disseminating a rumour? How often do they propagate a false narrative to keep the wheel of breaking news running? What kind of power does the new-age media wield? And what goes behind the politics of skyrocketing views? Veteran director Sudhir Mishra's latest outing Afwaah deals with one of the most relevant issues of our times – false propaganda and its socio-political ramifications. Needless to say, it hits home, rather too close.
Mishra began his career with late filmmaker Kundan Shah's satirical comedy Jaane Bhi Do Yaaron in 1983, which dealt with rampant corruption in Indian politics, news media and business. In 1987, he marked his directorial debut with Yeh Woh Manzil To Nahin, which touched upon the motifs of student activism and political skirmishes. Over the years, he became synonymous with films that made social and moral commentaries. Afwaah is no different and interestingly, his career almost comes a full circle with this social and human drama.
Afwaah is set in a small constituency named Sawalpur in the north-western India. Vikram Singh, a local politician, aspires to win the next state elections and is set to get married to Nivi Singh, the daughter of one of the most influential political members with who he has formed a coalition. While canvassing for the election one day, Vikram gets injured when a peaceful campaign suddenly turns violent. During the scuffle, he whispers something into the ears of Chandan, one of his trusted aides, following which the latter holds a dagger and marches towards a meat shop killing the Muslim butcher who runs it. The entire episode gets caught on a reporter's camera. When it gets aired, trouble arises as people assume that Chandan killed the butcher on Vikram's order.
On watching the news, Nivi is devastated. She decides to break off her engagement with him and runs away one night. While on the run, she meets Rahab Ahmed, an ad-man, who has returned home after a stint in America. Soon, rumours are made to float around that it's a case of Love Jihad wherein Rahab has kidnapped Nivi and forcefully wants to get married to her. Vikram decides to circulate a video of Nivi and Rahab's alleged elope to save his own image and soon, it starts spreading like a wildfire. How a rumour, much like a ruthless monster, holds the power to taint lives and careers follows the crux of Afwaah.
The film has a fantastic and extremely nuanced premise on paper. It could have captured the imagination of the audience, made them sit up and think deep. It could have been so much more. But it doesn't because the lofty promises made fizzle out like a damp firecracker soon enough. While it manages to touch upon every aspect of how rumours are often misconstrued as the gospel truth and the role that traditional and digital media play in reinforcing the same, the story of Afwaah never really tugs at your heartstrings. The characters go through the murkiest agony but your heart never goes out to them. The interplay of greed, power and ambition in a politically charged climate of today is explored but it doesn't lend much to the narrative. The writing is bumpy and the execution has several loopholes and there are many questions that are left unanswered.
We are, time and again, told that phone networks aren't at their best in the desert but the makers decide to make phones and internet work at their own convenience. While in one scene, a doctor tells Rahab that all phone lines are jammed due to the imposition of Section 144, in the next scene, we see Vikram making calls without the slightest deterrence. In another sequence, a dance performance at the Nahargarh Literature Festival is made to stop after a framed perpetrator tries to barge inside the palace but in the subsequent scenes, the makers constantly make use of intercuts and jump cuts to shift from a gruesome scene to the dance performance.
Even at two hours and six minutes, Afwaah seems too long. The film picks up only towards the second part of the first half and dips again towards the end of the second half. It boasts of a plethora of some incredible actors but most of them have their characters under-written. Nawazuddin Siddiqui as Rahab Ahmed suffers because this character has a flat graph. Despite his beaming brilliance and fresh avatar, he doesn't get to play around with emotions and situations. Unfortunately, the signature spark of Nawazuddin is missing here.
Bhumi Pednekar plays Nivi Singh. On the surface, this is a character that has a spine, a mind and a voice. But we hardly get to see any of that. Mishra is known for sketching some brilliant female characters in a career spanning four decades. Chameli (2004), Hazaaron Khwaishein Aisi (2005), Yeh Saali Zindagi (2011), for instance. But Nivi is quite unimpressive. It's almost as if she's cut from the same cloth as Dolly Kitty Aur Woh Chamakte Sitare's (2020) Kitty, Shubh Mangal Saavdhan's (2017) Sugandha and Dum Laga Ke Haisha's (2015) Sandhya.
Sumeet Vyas essays the greedy, manipulative and controlling Vikram Singh. His is the only character that stands out. And Sumeet does a remarkable job as the anti-hero. It's a positive leap from his last outing as an antagonist, Mrs Undercover (where he played a cold-blooded serial killer). In Afwaah, he easily steals the show with his subdued charm. Sharib Hashmi as Chandan also delivers an impressive act.
Afwaah might be a realistic tale but it gives in to poetic justice eventually. It is a classic case of a great, noble and bold attempt gone wrong. Its honest and daring themes and statements go awry simple because the written word doesn't translate to the screen with the same effervesce, grit and gumption.
Read all the Latest Movies News and Entertainment News here
Disclaimer: This story is auto-aggregated by a computer program and has not been created or edited by filmibee.
Publisher: Source link