Review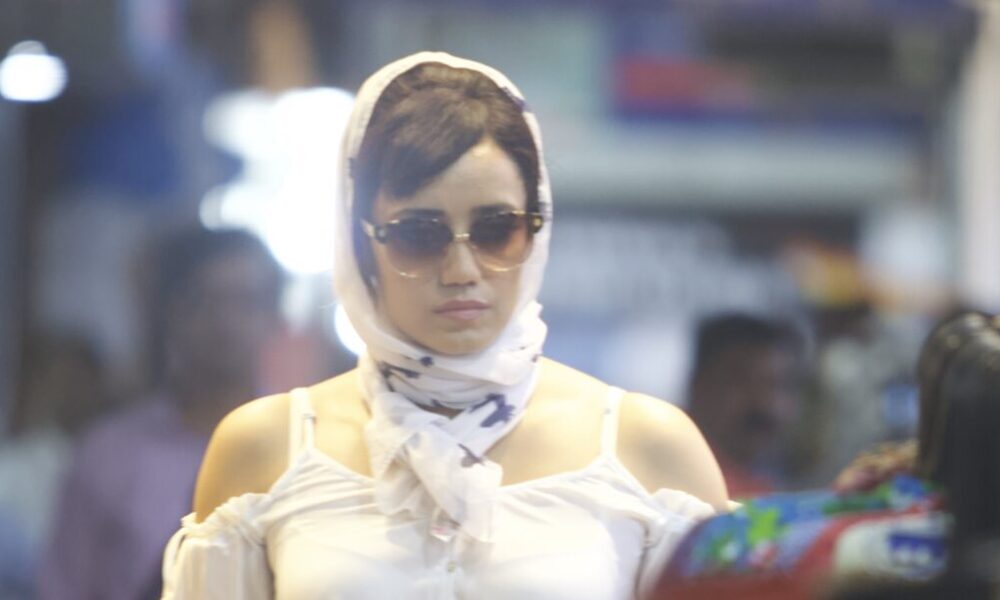 Nov 25, 2022
Murder At Koh E Fiza Review: Sleaze fare!
Murder At Koh E Fiza
Producer: Manoj Nandwana
Director: Divakar Naik
Cast: Shreya Narayan, Amitriyan Patil, Sunny Chauhan and Akram Khan
Streaming on: ShemarooMe
Rating:
By Jyothi Venkatesh
The taut thriller is set in Koh e Fiza, Bhopal, and revolves around a sharp and intelligent debt-ridden businessman named Vikram (Amitriyan Patil) who sets out to fake his death to claim insurance money to the tune of 100 crores. Vikram and Kangana (Shreya Narayan) are husband and wife who live a very lavish lifestyle.
Das Babu is Vikram's senior who Vikram kills for his own promotion. Vikram gets the CEO position in a company. He uses company's funds to purchase a plush resort in Kangana's name. He has taken an insurance policy of 100 crores rupees. The government announces his land as a green zone, and he is not able to build his resort on it and goes bankrupt. Vikram can't fulfil his promise to repay the amount to his company and his MD fires him out of the company. Suddenly he thinks of his claim. Vikram and Kangana search for the papers and execute a plan.
Vikram declares himself as a dead person after they kill Prasad – an innocent tea vendor. To their chagrin, the situation worsens when Uday Saxena, a corrupt investigating officer from the Insurance Company finds something fishy in this case after he learns about Vikram's nefarious plan and sets out to thwart his mission.
In the insurance policy document Vikram's blood group is declared as A +ve whereas the Postmortem report says the Blood Group is O +ve.  Uday calls upon Kangana and flirts with her. Kangana reciprocates and makes love to him just to get the insurance claim clear. By the time Inspector Rajveer (Akram Khan) enters the scene and gets attracted towards Kangana. Kangana makes the best use of Rajveer too and uses Rajveer against Uday. Rajveer kills Uday. Rajvir tries to locate Kangana but all in vain, while Kangana meets Vikram at the airport and they both leave the country and flee away.
What is likeable about the film, which was made before the pandemic had set in, is that the editing by Jitendra Shah is sharp and the film is quite slick. As far as the performances go, it is Shreya Narayan who impresses perhaps for the first time with her expressions besides flaunting her sexy figure to the hilt and being unabashed as far as love making scenes and lip locks are concerned. Amitriyan Patil is good but then his role gets side-lined whereas Sunny Chavan as Uday Saxena gets into his character with effortless ease and comes out with flying colours. Akram Khan as Rajveer is wooden to the core and just about okay. On the whole, to sum up, the film is a sleaze fare which will be able to make its mark easily and find favour with the front benchers among OTT lovers.
Disclaimer: This story is auto-aggregated by a computer program and has not been created or edited by filmibee.
Publisher: Source link