Movies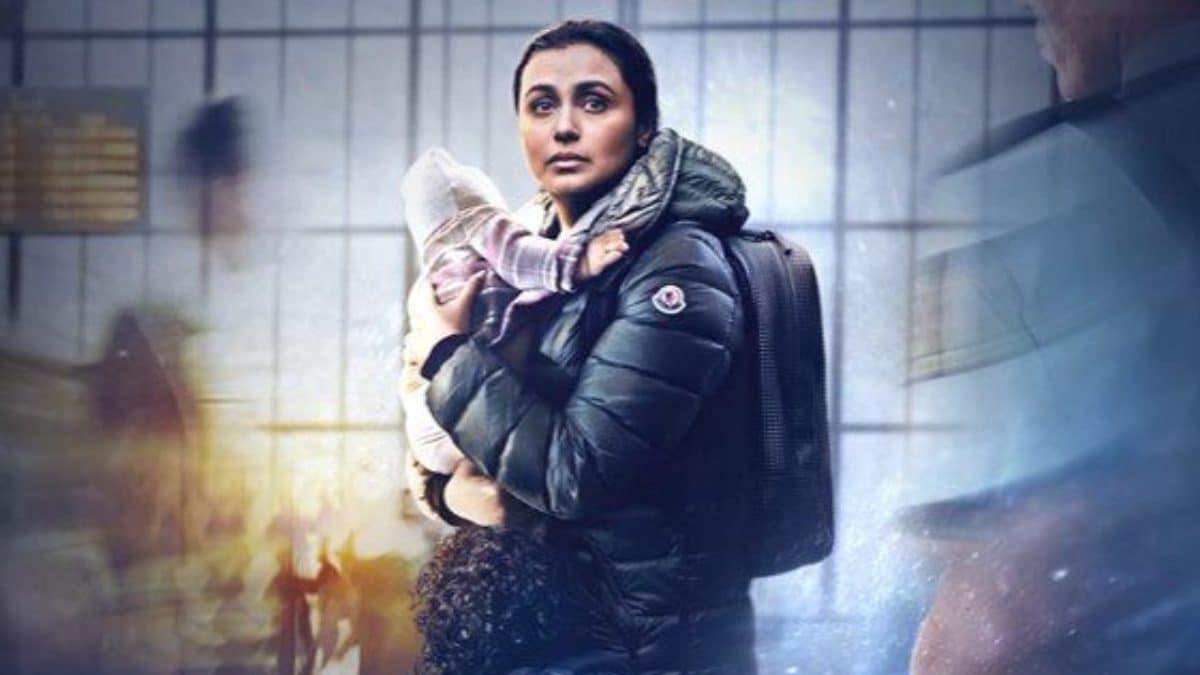 Mar 30, 2023
Mrs. Chatterjee Inspiration Sagarika Chakraborty Says She'll Never Visit Norway, Talks About Rani Mukerji
Sagarika Chakraborty was known for her fight with the Norwegian authorities after they took away her two children. Her long struggle and support from the Indian Government eventually led to Sagarika being reunited with her kids. Years later, Rani Mukerji brought her heartbreaking story on screen through the film Mrs. Chatterjee vs Norway. In an exclusive chat with News18 Bangla.com, Sagarika Chakraborty opened up about the film, Rani Mukerji, and more. Excerpts:
After watching 'Mrs. Chatterjee vs Norway', calls are coming from Norway again. Will you visit the country again?
Absolutely not! I will not return to that country. But the interesting thing is, after watching the movie, the people residing there want to meet me. The film distributor is telling me to come for once but I didn't agree.
Is there a sense of fear and panic?
Absolutely. As a mother what I endure is beyond everything! After the torture they have done to me, I will not be going to set foot there. Do you know I was given an electric shock?
Why?
To prove me crazy and of course, to take away my children. When Child Welfare took them away and placed them with foster parents, I visited there from time to time. I used to pump my breast milk as my daughter was still a baby, but they didn't give it to her. If I hug and caress the children, they used to take me away from my arms. When I cried, they used to make videos and tried to prove me as a crazy mother.
Did not your husband Anurup Bhattacharya accompany you during such difficult times?
He was not at all upset. He used to raise his finger at me always. And on this occasion, the husband's family joined hands with Child Welfare. If you give custody of my children to my husband's brother, they will get a large sum amount of money. And my husband only listens to advice that his family used to dictate. For a long time, I had to run away from everyone because I was being followed by them. The officials of the Indian government used to say that I should go back to the country, or they might kill me.
Was it a love marriage?
No, it was a marriage of negotiation. But before marriage, I have seen different forms of my spouse. Not only his, but his family also misbehaved from the beginning. But even after that, the marriage took place due to various reasons.
How were the initial days of your marriage when you started your life abroad?
My husband's real forms started coming out very soon. I was beaten, mistreated, and not given minimum care after I got pregnant, and could not tell anyone about domestic violence. Officials of the Indian government told me not to file a case against the husband then, as it would delay the return of the children. So I was silent.
Your husband is now accusing you of adultery…
Yes, after hearing so I was laughing. Everyone understands that he is lying. He says, before marriage, I had a relationship with some doctors. If that is the case, then why did I marry a bad man like him? If I had a relationship with someone, I would have tied the knot with him.
Many people say that there is a flip side to this phenomenon. Norway's administration is not entirely bad…
All events have good and bad sides. Here too. And I know who is saying what. My husband was manipulating people over there. But the truth will prevail, that is my belief.
Rani Mukherjee started crying when she saw you at the film's promotion stage…
She is also a mother, and therefore she feels the pain of having her children taken away. When we met in Mumbai, I was told, "Sagarika, how did you do this fight? I felt like I would go crazy while acting." Hugging Rani, I felt like she had taken a part of me into her. There is nothing different between Devika Chatterjee and Sagarika Chakraborty.
Did you get angry after seeing Anirban Bhattacharya on screen? Did you see your husband in him?
Anirban's performance is my favorite. He is honest and eloquent toward every character. It was not possible to show all my life in the picture. So, my husband's part was very limited. But for what it was, I would perform 100 out of 100. What my husband said, I heard again from Anirban's mouth. So the anger will be a little on the character. I thought this is my husband, Anurup Bhattacharya.
Still you have to stay away from children for earning. How does it feel?
I am raising two children by myself. Meanwhile, my father is a heart patient. He underwent an operation recently. A lot of money was spent on his treatment. I have to arrange all of them. Now, I am working in Noida. If I got a good job offer from Pune then I have to decide. But, I have sorted in my mind that wherever I am, I will bring the whole family to me.
Read all the Latest Movies News here
Disclaimer: This story is auto-aggregated by a computer program and has not been created or edited by filmibee.
Publisher: Source link