Gossips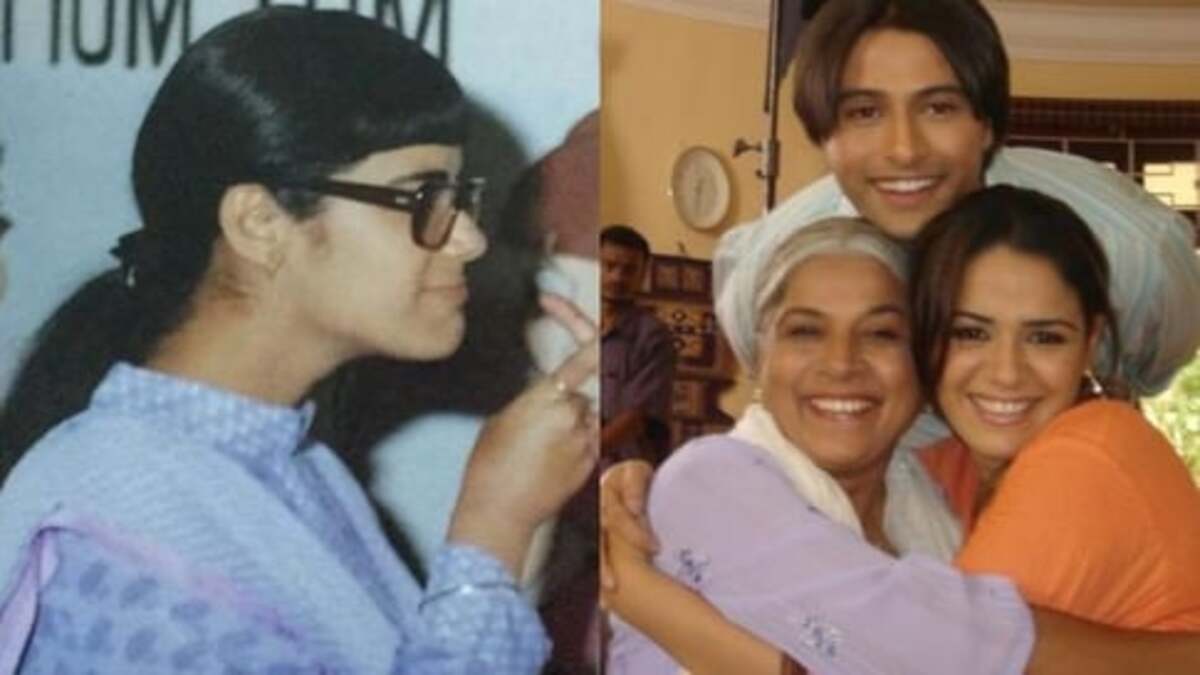 Apr 15, 2023
Mona Singh Bids Adieu To Her Dear Bebe Uttara Baokar; Shares A Sweet Picture!
The Indian television show "Jassie Jaisi Koi Nahi" holds an essential place in the hearts of Indian television viewers. The show premiered in 2003 and aired for two years, introducing the talented Mona Singh to the industry. The show also featured renowned veteran actress Uttara Baokar, who played a crucial role in shaping the show's storyline.
Uttara Baokar's portrayal of Jassi's Bebe was an integral part of the show, and the audience highly appreciated her performance. Her character provided emotional support to Jassi throughout the show and played a significant role in her character development. The show's storyline resonated with the audience and was an instant hit. The show's success opened the doors to the television industry for Mona Singh, who became a well-known face in the industry.
Uttara Baokar's contribution to Indian cinema and television
On April 13, 2023, the entertainment industry mourned the loss of veteran actress Uttara Baokar. She died in Pune at the age of 79 after a long illness. Uttara Baokar was a renowned actress who significantly contributed to the Indian film and television industry. Her loss was deeply felt by her fans, colleagues, and the entire entertainment industry.
Mona Singh's heartfelt tribute to Uttara Baokar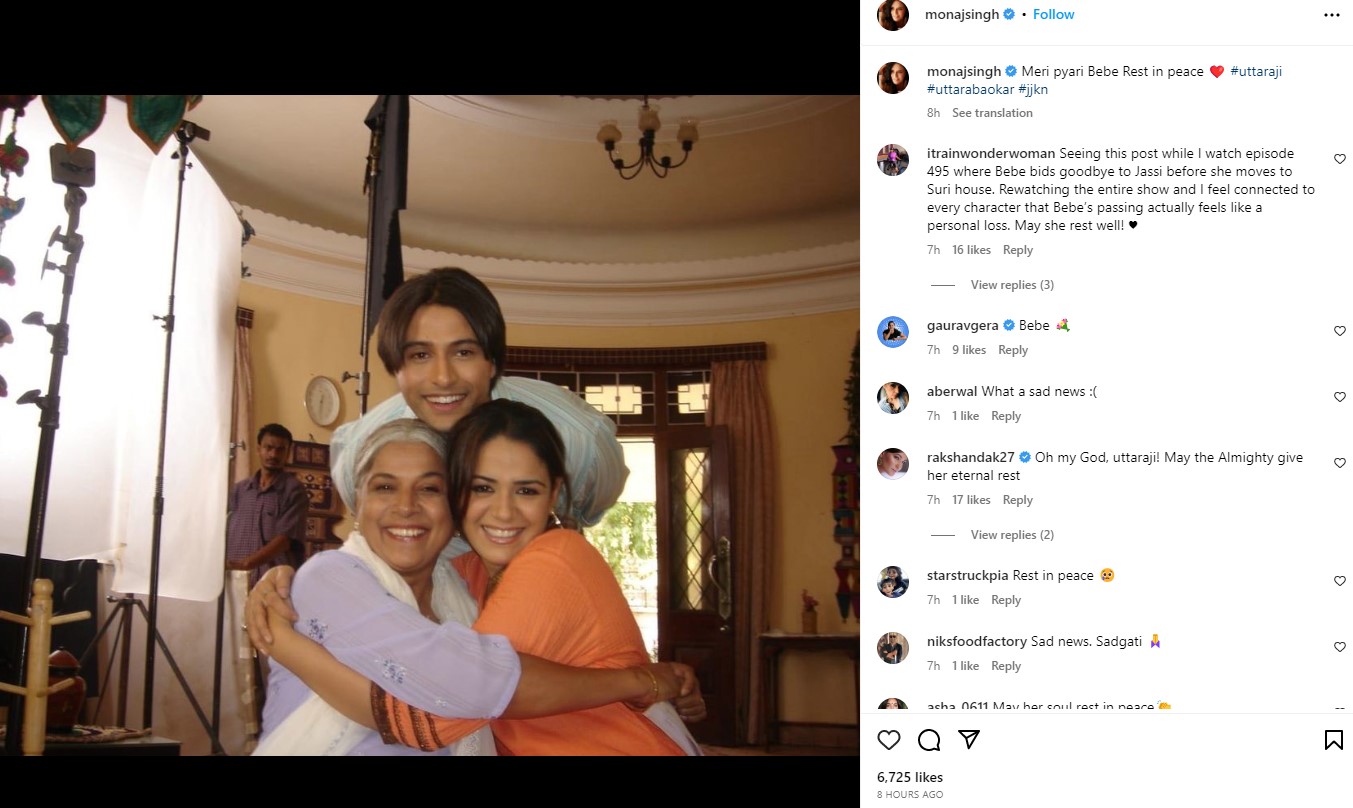 Mona Singh's heartfelt tribute to Uttara Baokar was a testament to the special bond they shared on and off-screen while working together in the show. In order to show her sorrow, Mona uploaded a flashback photo of herself with Uttara and her co-star Apurva Agnihotri on social media. The trio was shown in the photo grinning for the camera.
Mona Singh's bond with Uttara Baokar was special, as the latter played the role of her Bebe in the show. In her tribute, Mona referred to Uttara as "Meri pyari Bebe," which translates to "My dear grandmother." The actress was emotional as she bid farewell to her co-star and thanked her for their time together.
"Jassie Jaisi Koi Nahi" played an important role in the careers of several actors, including Mona Singh and Apurva Agnihotri. The show's success paved the way for a new generation of television actors and became a cultural phenomenon in India. Uttara Baokar's role in the show was critical, and the audience and critics appreciated her performance.
Remembering Uttara Baokar's legacy
The loss of Uttara Baokar marks the end of an era in the Indian entertainment industry. Her contributions to the industry and her legacy as an actress will always be remembered. The special bond shared by Mona Singh and Uttara Baokar on and off-screen is a testament to the close-knit relationships formed by the actors while working on popular shows like "Jassie Jaisi Koi Nahi."
Disclaimer: This story is auto-aggregated by a computer program and has not been created or edited by filmibee.
Publisher: Source link