Interviews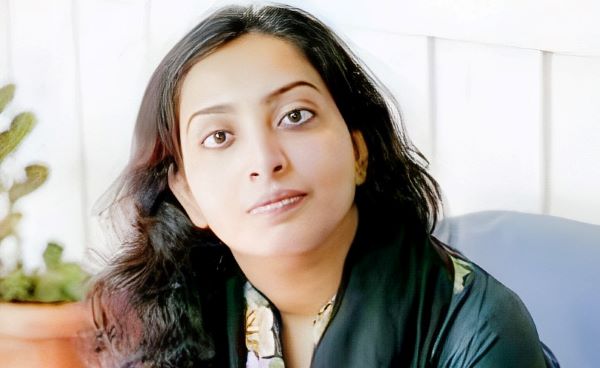 Mar 31, 2023
"Making Potluck has been one of my best professional experiences" – Rajshree Ojha – Planet Bollywood
After directing films ('Chaurahen', 'Aisha' and X: Past Is Present') and producing a TV show ('Bin Kuch Kahe'), Rajshree Ojha made her foray into the digital space with 'Potluck', a light-hearted web-series centered on a family, which released in 2021. The first season of the show was received very well and its second season, which came out recently, has generated a good response from the audience as well.
In this interview, Rajshree talks about the process of making the second season of 'Potluck', working on projects for different mediums, how studying filmmaking helped her, upcoming projects and more.
The first season of 'Potluck' did very well. Did you feel a sense of responsibility and pressure while making the second season?
Of course, there was a bit of pressure. The first season of 'Potluck' got a lot of love from the audience and we worked harder while putting together the second season. While making a new season for a show, you get another chance to explore the characters and add a lot of things to the world they are a part of.
'Potluck' looks at the life of a contemporary life in today's times. Did you draw inspiration from the lives of people you knew while making the show?
The characters in the show, I feel, are very relevant. I did pick up traits or characteristics from many of the people I had met in life. While making the first season, I connected with the material in a very organic manner. I have known a lot of working women who try to strike a balance between their professional and family life.
The first season of 'Potluck' was shot during the Covid-19 situation. The shoot took place inside a bio bubble and you deal with a lot of restrictions. Was shooting the second season a much easier process?
Yes, things were a little easier this time. In hindsight, the experience of shooting in a bio bubble was not that bad. We worked with a lot of restrictions but that also led us towards doing several things in an innovative manner. We also worked closely as a community. This time around, we could shoot in a lot of external areas.
You have made feature films, worked on anthologies, produced a TV show and now, created content for streaming platforms as well. Does your approach as a filmmaker change when you switch from one medium to another?
No, I don't differentiate between different mediums. My approach towards my work always remains the same. The experience of producing a TV show was a little different from making films or web shows. When it comes to television, you have to churn out content on a regular basis. I haven't directed a TV show and I feel it could prove to be a challenging process for somebody like me who has done films and web. When you are directing a film or a show for a streaming platform, you get time to create.
You have wait for a couple of years for 'Chauranga', the first feature-length film you shot, to release. While making 'Aisha', you had some creative differences with the producers. As a filmmaker, are you getting more freedom to tell your stories the way you want them to tell?
Making 'Potluck' has been one of my best professional experiences. I am very grateful to the producers of 'Potluck'. The platform, too, gave me complete freedom to execute things the way I wanted to. It all boils down to trust. A producer needs to trust the filmmaker. One must also work with people who have the same vision as you.
Years ago, you studied filmmaking at the American Film Institute. Did getting formal training help you as a filmmaker in the later years?
Yes, it did. Today, what I am is because of the education I had. I did my under-graduationin computer science and then, I did theatre. I read a lot of plays and that left a huge mark on me. I strongly believe that formal education is a must for a filmmaker or any professional, for that matter.
You haven't made a film in a while.
I am gearing up to make a feature film now. I am adapting another Jane Austen novel. These days, we mostly see dark and intense films getting made. I feel we need to make feel good films.
Disclaimer: This story is auto-aggregated by a computer program and has not been created or edited by filmibee.
Publisher: Source link