Gossips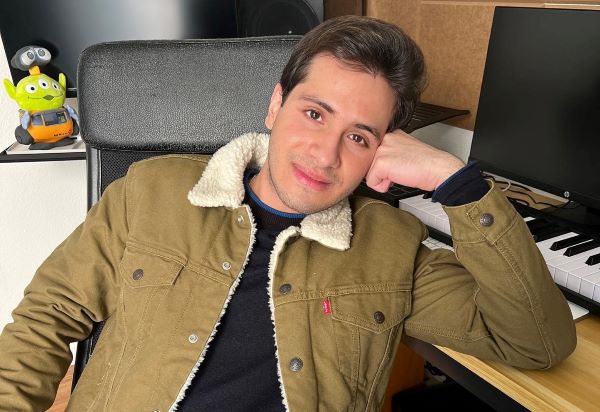 Jan 9, 2023
"Madhoshiyaan has a timeless appeal to it" – Raahul Jatin – Planet Bollywood
'Madhoshiyaan', the new single sung by Raahul Jatin is special for several reasons. It has been written and composed by his father, the legendary Jatin Pandit. If you see the description of the video, as posted on YouTube, you realize it has been designed to evoke a sense of nostalgia among those who have grown up on the music of the film made in the '90s, many of which were scored by Jatin-Lalit.
Raahul has released a bunch of singles so far. While most of these songs have been composed by him, there have been a few which have been set to tune by Jatin.
Talking about the experience of singing for his father, Raahul says, "When you sing for another composer, you have to try and get into their mindset and understand what their vision of the song is. Working with Papa is always a memorable experience as he is particular about each and every aspect of the song. When I sing a song composed by him, I learn a lot. Most of the legendary singers, who have sung for him in the '90s, tell me that whenever one sings for him, he doesn't accept any imperfections. When I compose a song for myself, things happen organically as it comes out from within me."
Some of the songs that Raahul has sung in the past include 'Aankhon Ke Ishaare', 'Batao Na' and 'Bin Tere'. Most of these tracks happen to be romantic numbers. One thing Raahul is very excited about is the growth of the independent music industry in India. In 2023, he plans to many more melodious numbers at regular intervals.
"The independent music industry is growing at a very good pace. Many of the films that release today don't even feature songs. I think independent music will soon become bigger than film music. We plan to release a song every month. 'Madhoshiyaan' was a song Papa had composed a couple of months back. One day, he told me that we should record it and that's what we did."
For Raahul, it is very difficult to choose his favourite song composed by his illustrious father. The one song, however, that he loves performing to is 'Mehndi Laga Ke Rehna'. The energy in the song is very infectious, he believes.
"Like most of Papa's songs, 'Madhoshiyaan' has a timeless appeal to it. If a song, that he composed in the '90s or the 2000s released today, it would be as big a hit as it became back then. Songs that are made with passion always stand the test of time", he says.
Disclaimer: This story is auto-aggregated by a computer program and has not been created or edited by filmibee.
Publisher: Source link