Movies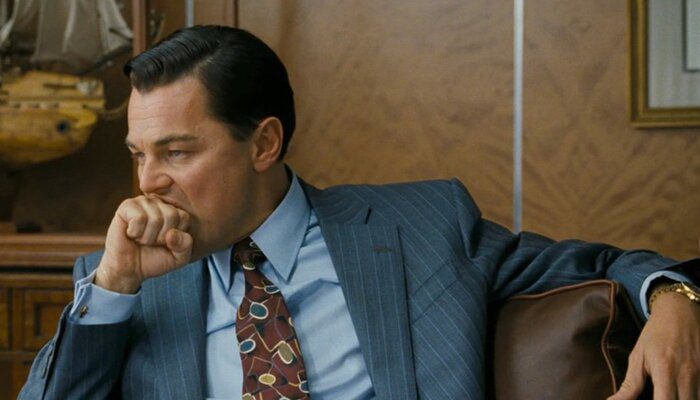 May 7, 2023
List Of Must-Watch Movies & TV Shows For Forex Traders
Most forex-related movies and TV shows are based on true events. The purpose of these dramas and films is to help people understand the forex market. It gives you a basic idea of what goes on inside the finance market, trading practices, and more.
If you are planning to enter forex trading, you should watch a few forex movies and TV shows to get valuable insight into the market.
However, only watching forex movies is not enough. You should also educate yourself about forex market hours in AEST. For your information, trading commences at 5.00 AM on Monday and closes at 5.00 PM on Friday.
Best Movies For Forex Traders
Here are some of the top forex market-related movies that you should watch. It may help you learn a thing or two.
Wolf of Wall Street – 2013
This movie hardly needs any introduction. It follows the true story of stockbroker Jordan Belford, who made a lot of money by fooling investors. However, he loses his job after a major financial crisis hits the market.
He starts selling penny stocks and soon realizes that it involves a higher commission. Then he starts his own company and continues to sell penny stocks to increase his returns. He becomes rich and lives the best life.
The movie also highlights the dark side of the financial industry. So don't get surprised when you see a lot of corruption and crime scenes in the film.
Although Wolf of Wall Street is a finance-related film, it contains a lot of cuss words and swearing. The lead role is played by Leonardo DiCaprio.
This is another forex-based film that you have to watch. It is based on Michael Lewis' book and directed by Adam McKay. It follows the story of the biggest US stock market crash that happened in 2008.
The movie beautifully showcases the history of some well-known investors who predicted the possible market crash and gained a major profit from it. The Big Short is not a fictional film. It is based on real-life events, featuring the lives of real individuals played by actors.
The main characters are played by Ryan Gosling, Christian Bale, Brad Pitt, and Steve Carell. The movie gives a detailed insight into those investors who gained from the 2008 US market collapse.
Margin Call tells the story of the things that were happening in the investment banking sector during the 2008 stock market crash. It showcases the events that took place at that time, leading to the biggest market crash in history.
Directed by J.C. Chandor, the film was nominated under the best writing and original screenplay category at the Academy Award.
Margin Calls give viewers an idea of how financial institutions and traders work and what their goals are. The good thing about this film is that you don't have to be an expert to understand what is being depicted in the story. It shows how stock market companies are only bothered about their welfare, ignoring the impact they have on others.
Best TV Shows For Forex Traders
Not just movies, but there also exist many great TV series for forex traders. We have mentioned a few of the top ones below.
As the name suggests, this TV show is all about finance and trading. To make things more exciting for viewers, it focuses on the rivalry between the two lead characters.
The show gets interesting with every episode. As the story unfolds, it reveals the truth about trading practices in higher markets.
Although it is a fictional story, some of the scenes are inspired by true events. This show could be a good starting point for viewers to learn about financial firms and what they did right and wrong.
Dirty Money is a popular series on Netflix. It explores some of the worst financial corruption cases in history. This series dives deeper into the details of each case to give you a clear understanding of what happened.
This show could be a good starting point for you to learn about the finance world and how it works. You get to learn from others' mistakes so you don't repeat the same.
The show also exposes you to new financial issues and concepts. If you are into trading, you could draw inspiration from the subjects by learning more about them.
The Profit is not exactly a forex trading-related series. It focuses on rescuing small businesses from failing.
Watching this show will give you a good idea about how businesses work, what makes them profitable, and tips to manage money.
Trading is similar to business. Both parties have some problems in common. If you are planning to trade stocks, the show could give you a basic idea about what is a bad or good investment.
Final Words
Watching movies and TV shows related to forex trading can be a fun way to learn about the industry. However, these movies and series shouldn't be taken as a substitute for a proper education in forex trading.
Disclaimer: This story is auto-aggregated by a computer program and has not been created or edited by filmibee.
Publisher: Source link