Celebrity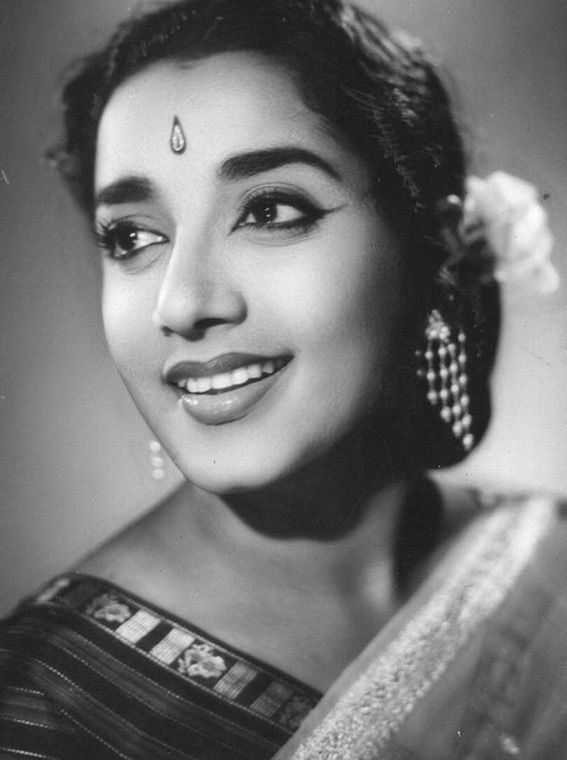 Jan 27, 2023
Legendary actress Jamuna passes away, TFI pours condolences
Legendary actress Jamuna passes away, TFI pours condolences
The Telugu film industry has lost one of its brightest stars. Jamuna, who was one of the most bankable actors in the golden era of Telugu cinema, passed away on Friday in her Hyderabad home. She was 86 and had been battling illness for the last few years.
Jamuna, born Jana Bai on August 30, 1936, in Hampi, was no stranger to the movie world. After growing up in Duggirala in Guntur district, Andhra Pradesh, she made her first appearance on screen in 1952's Puttillu. From her first film, Jamuna's acting reputation began to grow steadily.
She was one of the few female actors who had the ability to bring a wide range of characters to life on the big screen. From playing the role of a young woman in love to a powerful matriarch, Jamuna shone in every role. Her performance in the film Missamma, in which she starred alongside NTR, is considered one of her best.
Jamuna rose to fame in the late 1950s after she starred in a string of hit movies beginning with Tenali Ramakrishna in 1956 and continuing through Appu Chesi Pappu Koodu and Illarikam in 1959. At that time, she and actress Savitri were the leading stars in Telugu cinema. It was during this period that she had a successful pairing with NTR and ANR, two of the biggest stars of Telugu cinema. In the early 1960s, Jamuna continued to act in a string of successful films.
These included Gulebakavali Katha, Gundamma Katha, Pooja Phalam, Mooga Manasulu, Muralikrishna, Ramudu Bheemudu, and Sri Krishna Tulabharam. With each of these films, Jamuna's star status kept on rising. Her performances in these films won her many accolades and she became one of the most sought-after actresses in Telugu cinema.
Jamuna's strong female characters were an inspiration to a generation of women in India. She was an inspiration to many young women, who wanted to pursue careers in the entertainment industry. With her death, the Telugu film industry has lost one of its brightest stars.
Many people who had the privilege of working with Jamuna remember her as a kind-hearted and generous person. She was often seen helping out her co-stars and was known to be a great mentor to many young actors.
Jamuna was a true pioneer in the Telugu film industry. Her performances in Telugu films will forever be remembered, and her legacy will continue to inspire generations of women in the entertainment industry. We offer our heartfelt condolences to Jamuna's family and friends during this difficult time.
Here are some condolences tweets from TFI celebrities:
సీనియర్ హీరోయిన్ జమున గారు స్వర్గస్తులయ్యారనే వార్త ఎంతో విచారకరం. ఆవిడ బహుభాషా నటి.మాతృభాష కన్నడం అయినా ఎన్నెన్నో విజయవంతమైన చిత్రాలతో తెలుగు వారి మనసుల్లో చెరగని ముద్ర వేశారు.మహానటి సావిత్రి గారితో ఆవిడ అనుబంధం ఎంతో గొప్పది.ఆవిడ కుటుంబానికి నా ప్రగాఢ సంతాపం తెలియచేసుకుంటున్నాను

— Chiranjeevi Konidela (@KChiruTweets) January 27, 2023
Saddened to hear about the demise of #Jamuna garu. Will fondly remember her for all her iconic roles and her immense contribution to the industry. My condolences to her family and loved ones 🙏

— Mahesh Babu (@urstrulyMahesh) January 27, 2023
దాదాపు గా 30 సంవత్సరాలు తెలుగు సినిమా ఇండస్ట్రీ లో మహారాణి లా కొనసాగారు. గుండమ్మ కథ, మిస్సమ్మ లాంటి ఎన్నో మరుపురాని చిత్రాలు, మరెన్నో వైవిధ్యమైన పాత్రలతో మా మనసుల్లో చెరపలేని ముద్ర వేసారు.

మీ ఆత్మకి శాంతి చేకూరాలని కోరుకుంటున్నాను. జమున గారి కుటుంబానికి నా ప్రగాఢ సానుభూతి. pic.twitter.com/ImmYbmBFl0

— Jr NTR (@tarak9999) January 27, 2023
Shocked to hear about the demise of legendary actress #Jamuna Garu. May her soul rest in peace. Sending my deepest condolences to her near and dear..om shanti🙏 pic.twitter.com/Ganj0JYLCn

— nithiin (@actor_nithiin) January 27, 2023
Related
Disclaimer: This story is auto-aggregated by a computer program and has not been created or edited by filmibee.
Publisher: Source link